So it's been a while since I've posted, but I have been working on some stuff! Got the new Daemons codex and
CSM
codex, and been fleshing out my army, albiet slowly. Major sidetour with the Maschinen Krieger stuff.
Here's 10 plaguebearers, 7 plague marines and 20 cultists all based and fully completed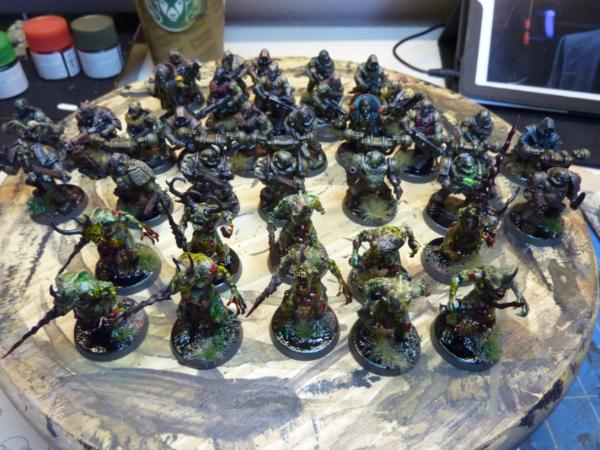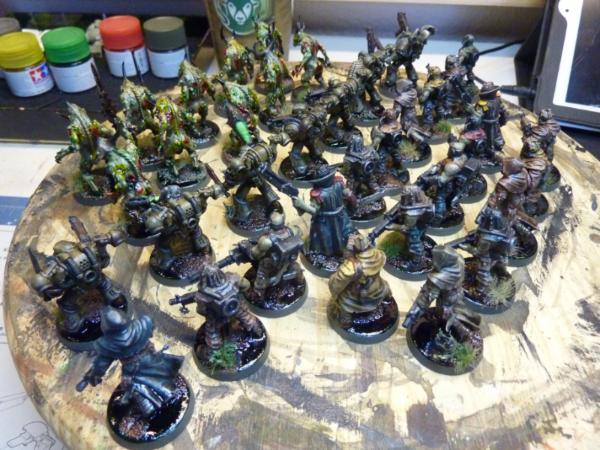 They're all based as if they're in a nasty swamp, with lots of putrid sores and copious amounts of blood, all done with Tamiya transparent colors, which are magical!
And finally some plague drones I've been working on, did the bases with tile adhesive, with applies not unlike cake batter, looks like cake batter (and oddly smells like cake batter, maybe I've been inhaling too many fumes lately?)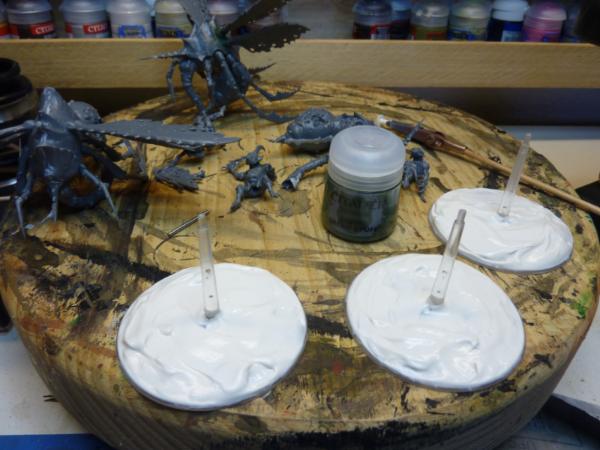 And I still can't figure out why my flickr links are broken. They post just fine on other forums, but for some reason dakka and flickr don't like each other.