I STILL LIVE!!

I'm back, guys! How long has it been? 9 months? In any case, far too long...

I have decided to get my old blog back on it's feet. I'm planning on turning this one into a mixed-faction blog (sorry Thousand Sons fans...) because, in all honesty, I have been working on lots of things since my last post and only a few are Sons. However, I'm planning on posting

all

of my TSons progress tomorrow... that's a promise. However, there are a few other things I'd like to show off. Which brings me to my first post...

WHAT HAS EMBER BEEN DOING SINCE

HE

LAST POSTED?!

These guys, mostly: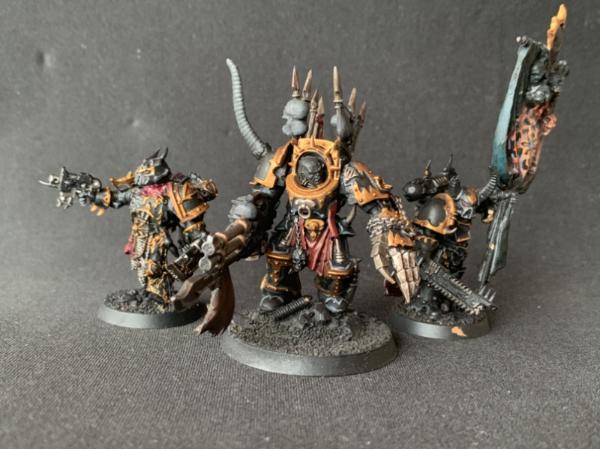 Black Legion. Don't worry, I didn't start another new army (well, I did, but this isn't it

). Instead, these guys are part of a large commission I have been working on for the past couple months. These (still
WIP
) Chosen were the first minis I finished, but there are still a ton of minis to paint, including...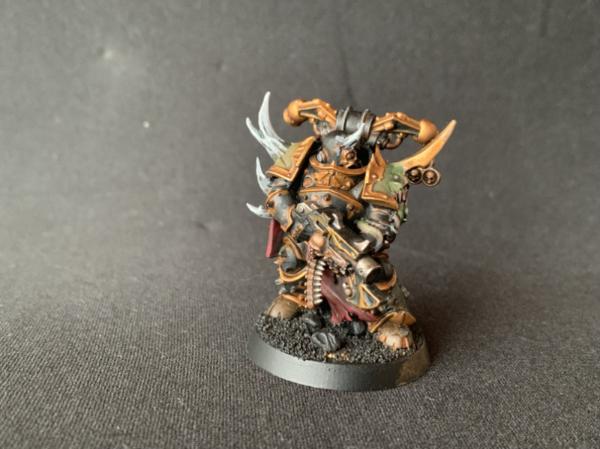 Black Legion Plague Marines! 10 of them, to be precise, but so far I only have on at this stage. The colour scheme is not entirely mine, and uses a few... kinda odd colour combos, like the grey-white bone, which still needs cleaning up. I
was
given the freedom to make them look more nurgle-y, so I added my own rust wash in the recesses: mourning brown, fire dragon bright, water and dishwashing soap. I also changed the red flesh to a greenish-purple (but not octarine), which I also applied to the sword. I really like washes.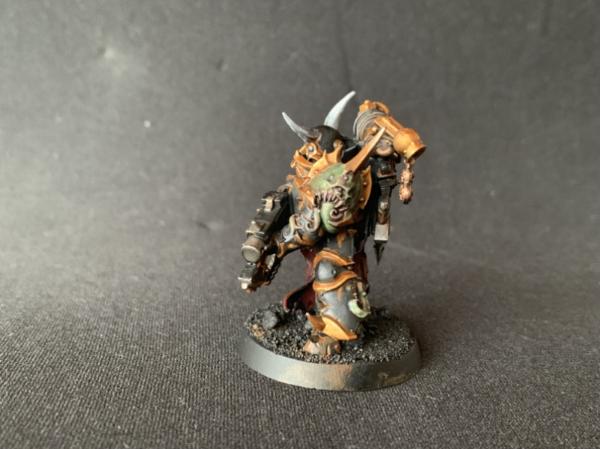 On to my own stuff: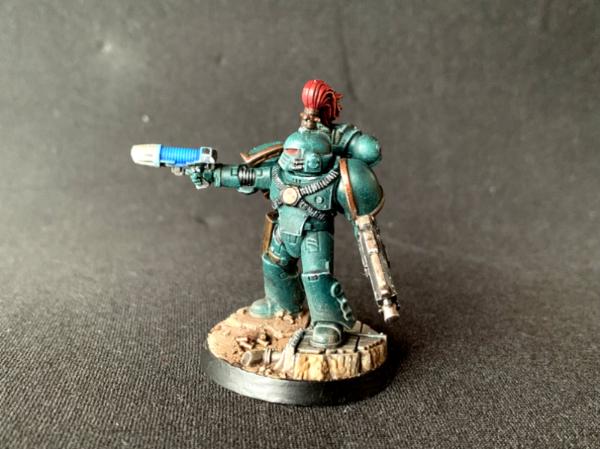 Sons of Horus! Remember that new army I mentioned? This guy is a veteran sergeant/Knight Errant, which is why he has an Oath of Moment on his leg. Which I forgot to paint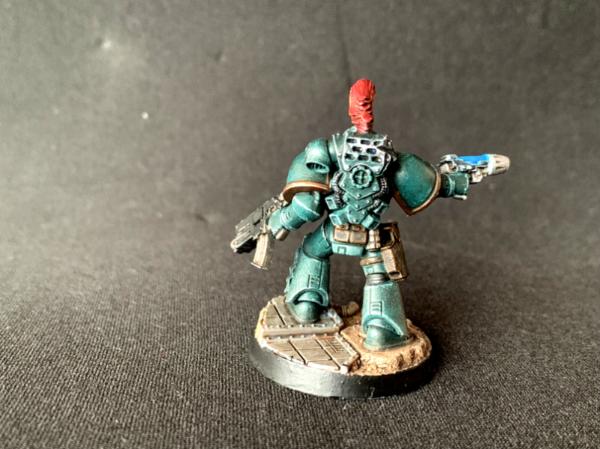 He tanked a power fist in his first game (as a unpainted model), so I modified his backpack to show this. The conversion was pretty simple, I took one of the Space Marine heroes and added plastic and
FW
parts until he looked suitably 30k.
Last, but certainly not least, here is another Space Marine Hero:
Can anyone guess which chapter he belongs to? I had a lot of fun painting the purple: Screamer Pink with two coats of Drucii Violet and an edge highlight of Pink Horror. I'm trying very, very hard not to make a whole army of them, but I might have to buy a few more marines to make a full squad.
That's all from me for today, but it's *far* from all my new toys I'm going to be showing off. There will be mud, chaos, deceit, horror and a distinctly
rogue
household... stay tuned!
Ember