Here's a few more pictures from the game - Briancj was a tremendous host, built the table, and
GM
'd it. The Tau battled inquisiton several years before the second Taros war, thus forming a Prequel storyline with the Dark Mechanicus plotting towards a sinster end, and Shas'o R'myr siding further into darkness as Chaos gnaws at the edges of his "soul?". Do Tau have Souls?
R'myr had given aid to an imperial ship attacked by orks, and as a gesture of good will returned the survivors to Umia, a world currently occupied by the Mechanicus, who were excavating past glories, including the Ordinatus! R'myr was providing escort for a water caste Diplomat and touring the facility when Inquisitor Westwind accompanied by Imperial Guard, ON(
SF
) Marines, and Arbites arrest squad appeared suddenly on the landing field nearby. Moved by impulses he didn't quite understand, R'myr entered the mechanicus fortress which had suddenly been left open and obtained a heavily armored data canister. He was in the process of carrying it away when flanking chimeras roared up and he was under attack by gaudily clad imperial warriors. Wounded, suddenly disoriented, and wracked by weird sensations, he and his bodyguard unaccountably fell back, leaving the caninster in Imperial hands. Roaring with rage, he rallied his forces as contingency crisis teams dropped from the Thunderchild. Massacring the Imperials in his sector, he listened to the Mechanicus Comms as his loyal troops carried the relic canister away in a Sunfish Gravcar. He then called for General Order 2 - and the Tau opened fire on everything in sight, Imperial and (previously neutral) mechanicus. The mechanicus turned on the Tau with a brutal fury, but his Crisis team gunned down the mechanicus leader and he found he really didn't care about the casualties that might not have been necessary.
In the meantime, Kroot warriors carried off the wounded inquisitor across the table. Would they eat him? Return him to R'myr? Or form a new alliance?
We've requested another episode from Briancj, so hopefully we'll get to find out!
A few of my favorite pics....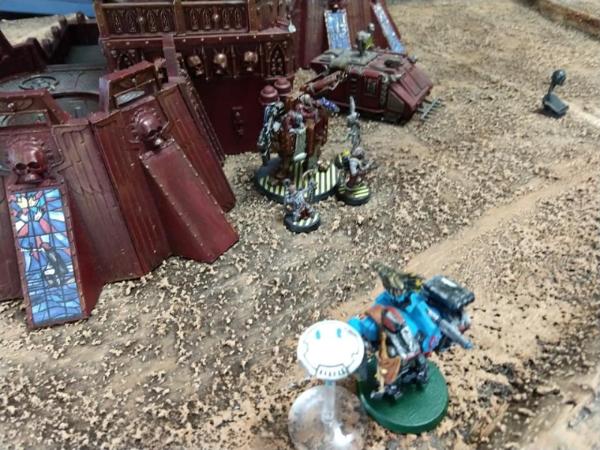 R'myr contemplates the open door to the heart of Darkness....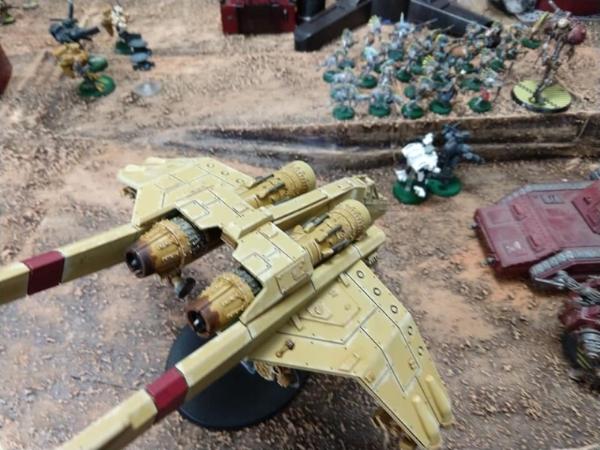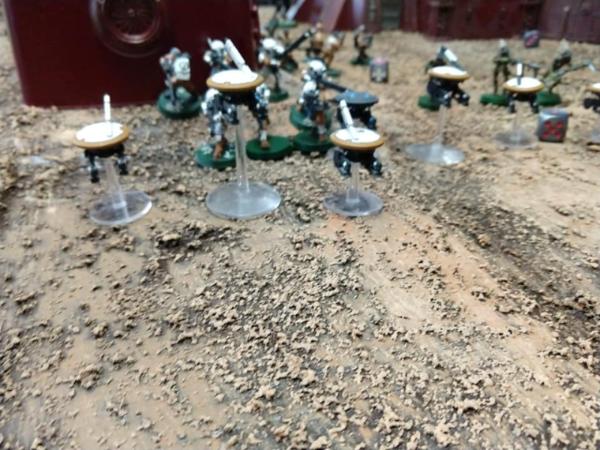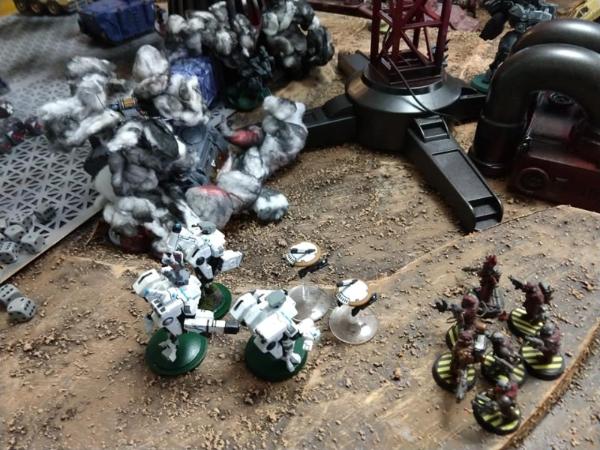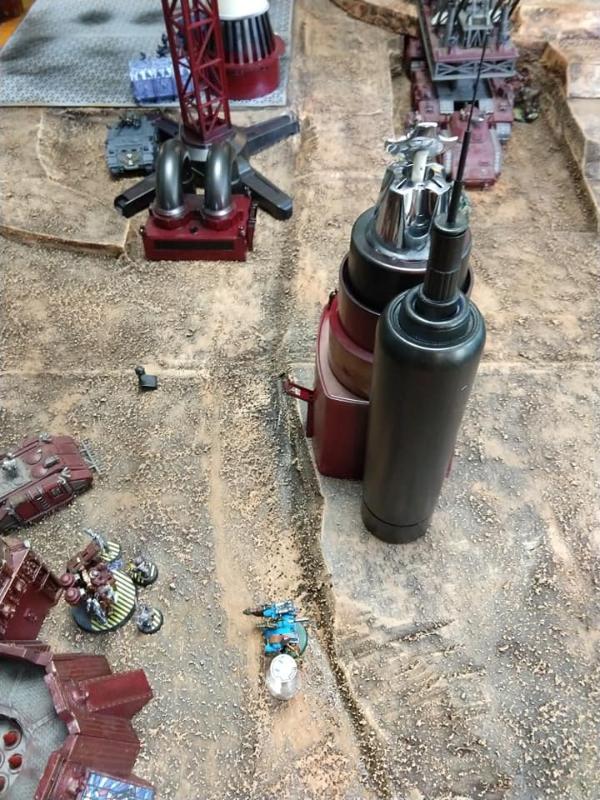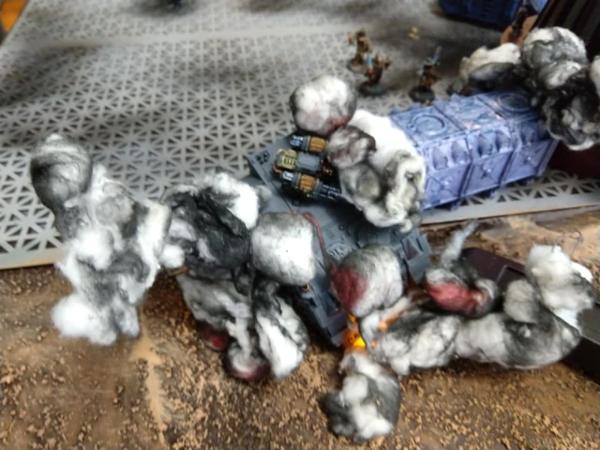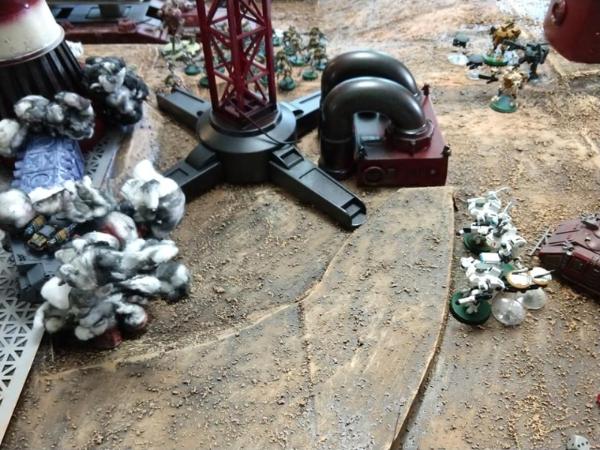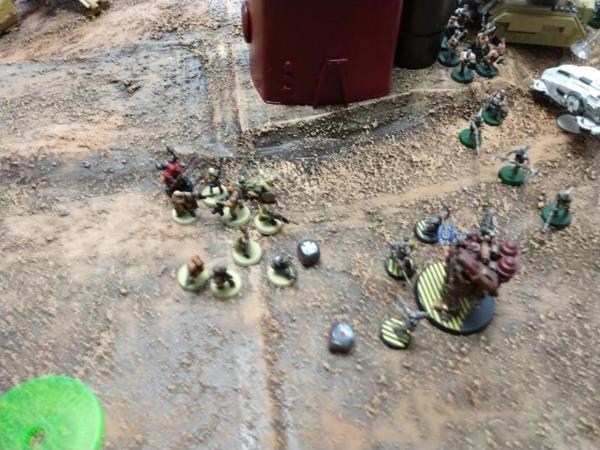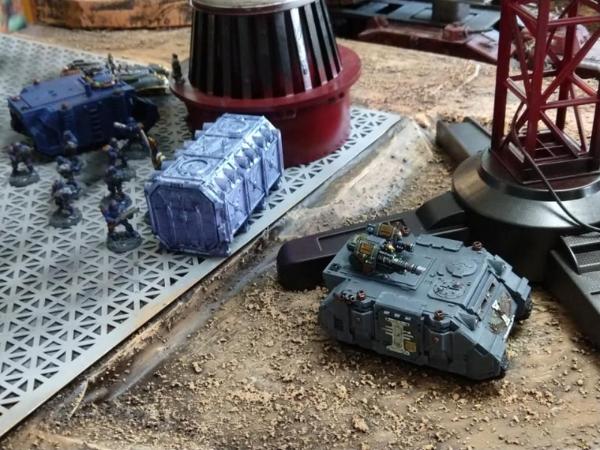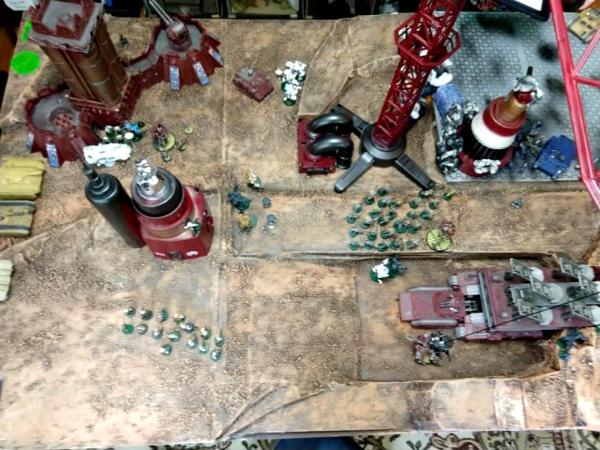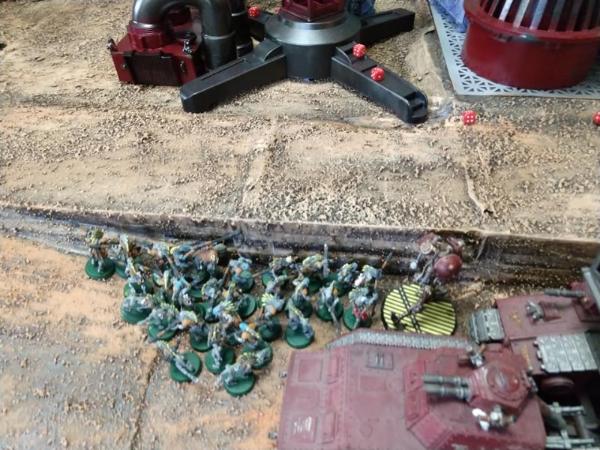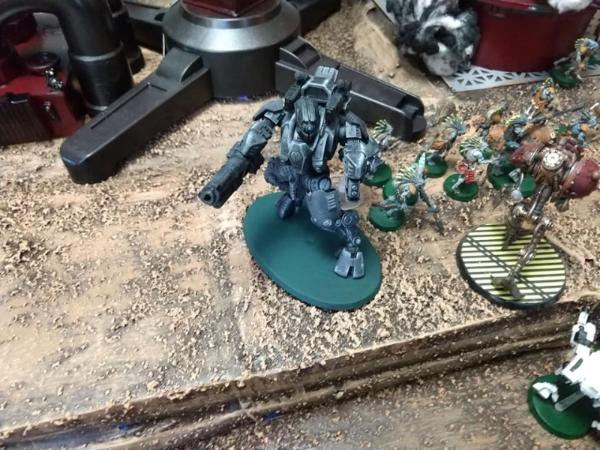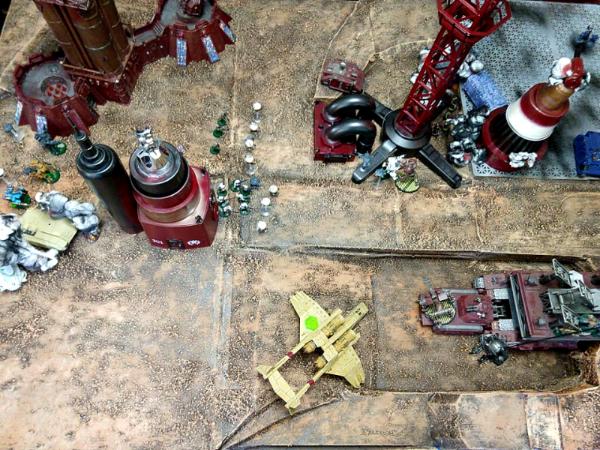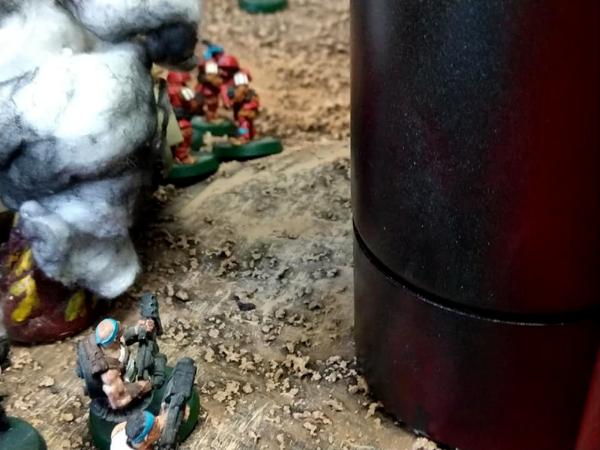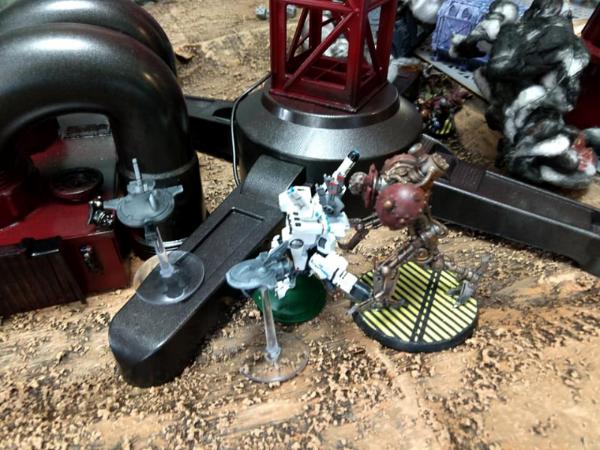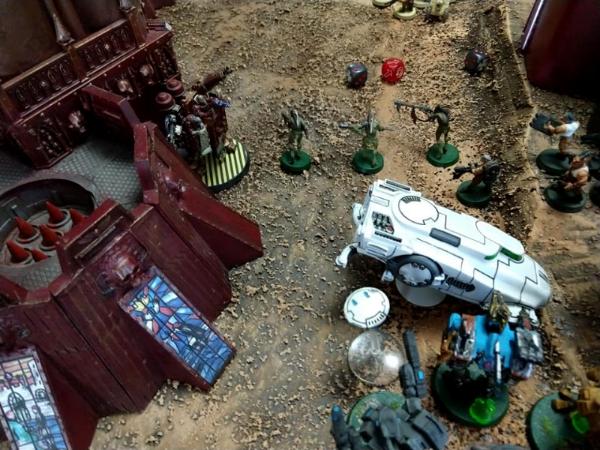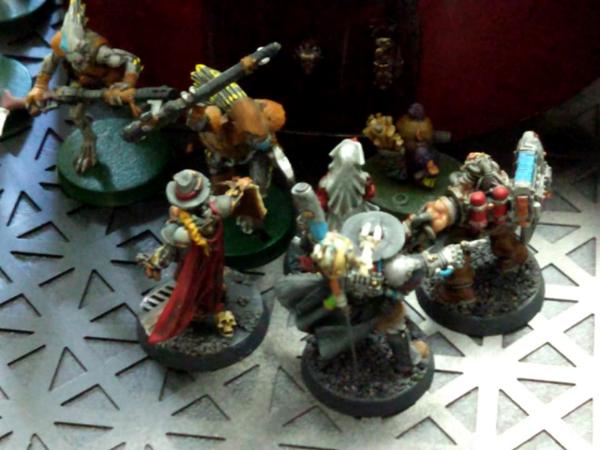 The Kroot drag the inquisitor down after a 3 turn melee, but then flee the board!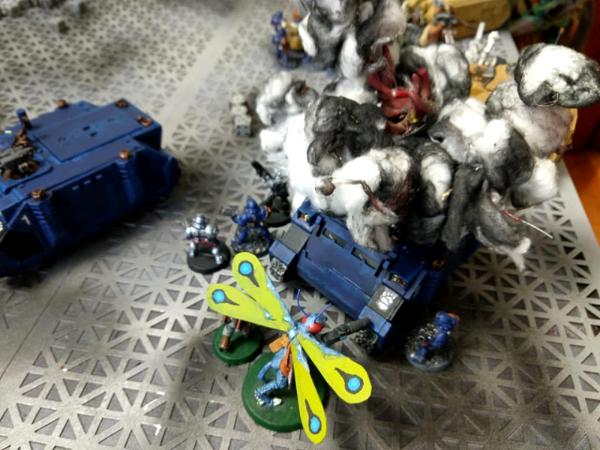 Chuma Death or Glories a Rhino, before the Duo is gunned down by enraged Arbites with Shotguns!
Amazing all around. Really appreciated it - thanks again!