Thank you ever so much for the feed back so far! Nice to know some people think that this isn't a total waste of my time


So I have been quite busy with this really, got the side skirts looking okay, got the top turret built up and then added the front and rear walkways to cover the coupling that finally came! Been waiting ages! Which then meant I had to get the track out and measure curvatures and everything to make sure it would go around the corner, make the heights and also not make them look stupid! So with that done, it finally meant I could do some more work on the gun carriage and make it look a little better, there was something about it that put me off doing anything on it, as it didnt feel
right
. But with the addition of a large platform on the back to accommodate the coupling this seems to have quelled that, and adding some details onto it.
Whilst cleaning my friends house out I found a 1/16" hole punch, which my mind went
RIVETS
. And I mean a lot of them, this is meant to be industrial as well right! So it needs lots of them, it also works as it breaks up the large flat surfaces on the model. So it should come out nicely when I get around to adding paint to this.
As per the motorising, the AA carriage will be motorised, as it will hide it. But more of that later! Because I class that as a stage 2 project, I would like a break for a while from staring at this, so the goal is to finish the Loco, gun carriage and the first flat wagon. Then I will have a break to focus on my Bolt action force for a campaign and then I can come back to this with a mental break! As per LED lighting, I thought about it, but decided against it because its a lot of work on top of this silly project that I would rather spend time and money on other things!
As i keep mentioning, DONT LOOK
AT
THE CRACKS! haha! The filling and greenstuff should be completed as soon as the flat is done, I am purposely holding back from doing it as for some reason its a massive negative for me sitting there and doing that task, so again waiting till i can prepare myself for it!
Here are some pictures for you to enjoy and as always please let me know what you think! Also looking through them when I was uploading, my phone seems to have become awful at taking photos so sorry for the lower quality than expected..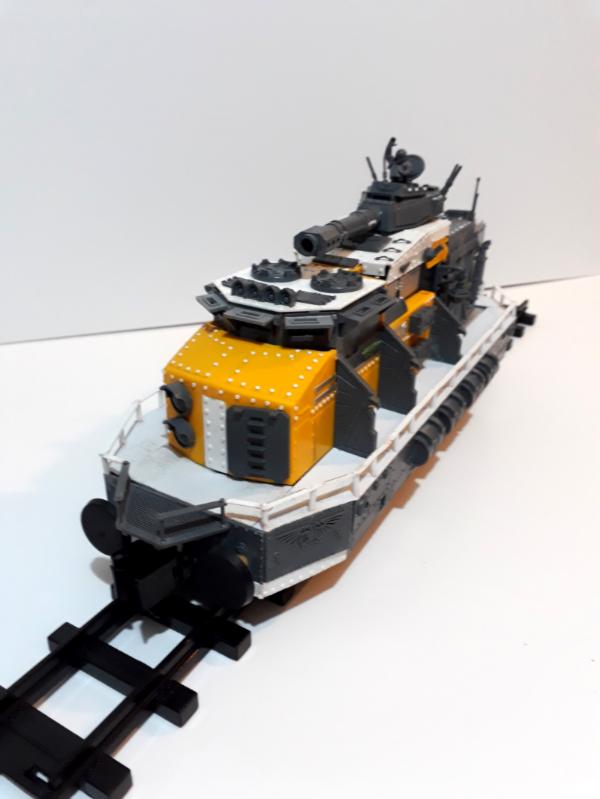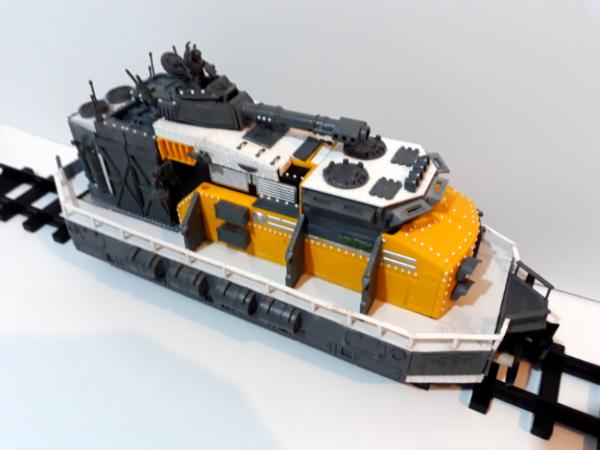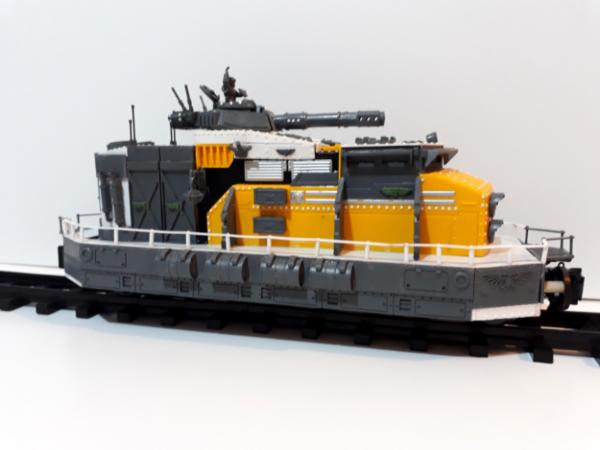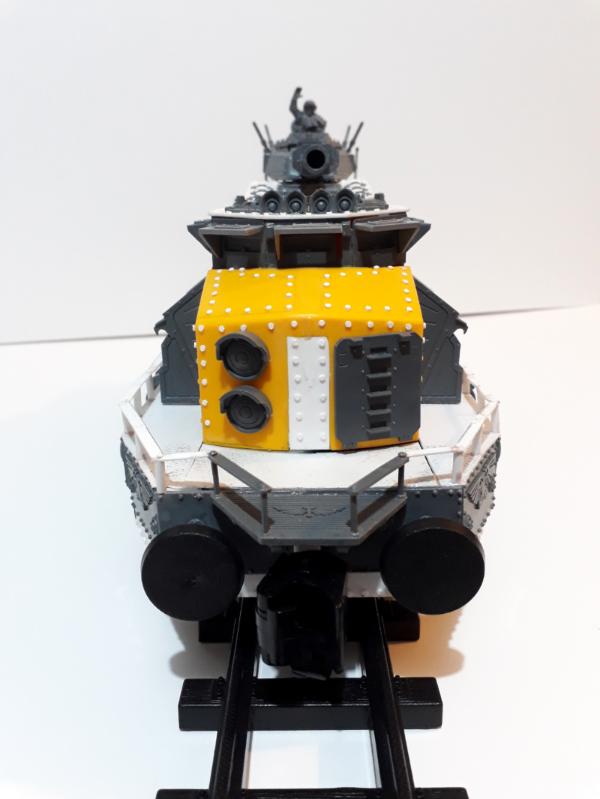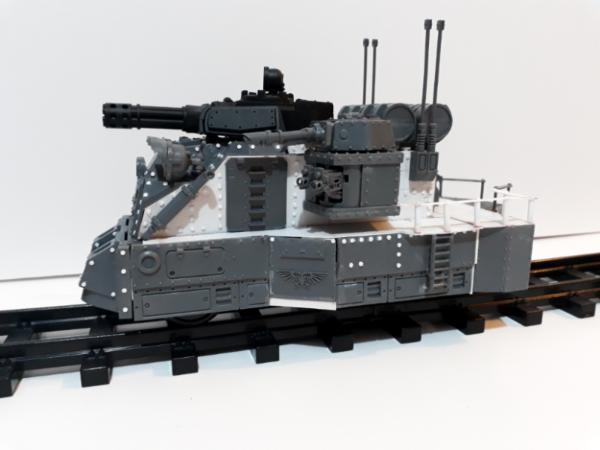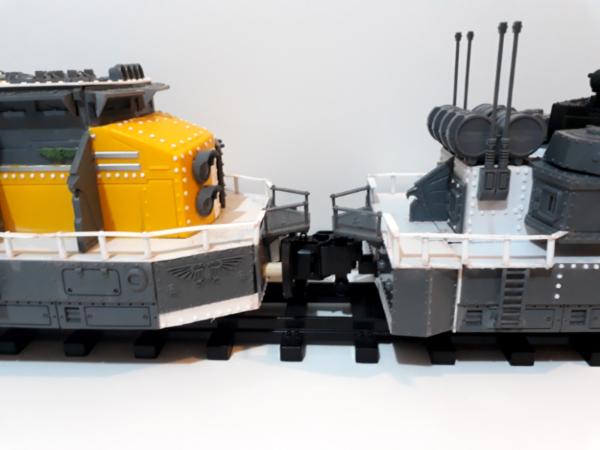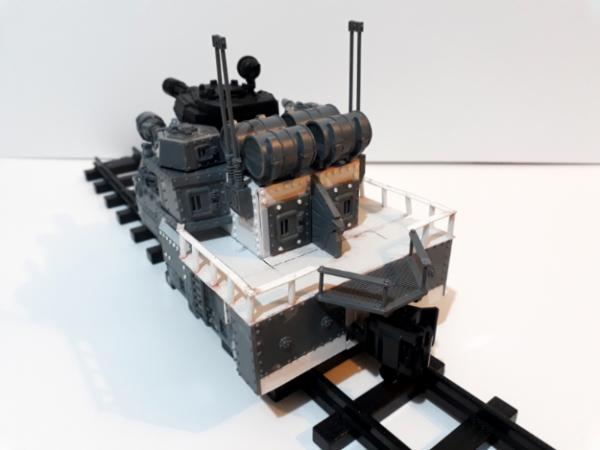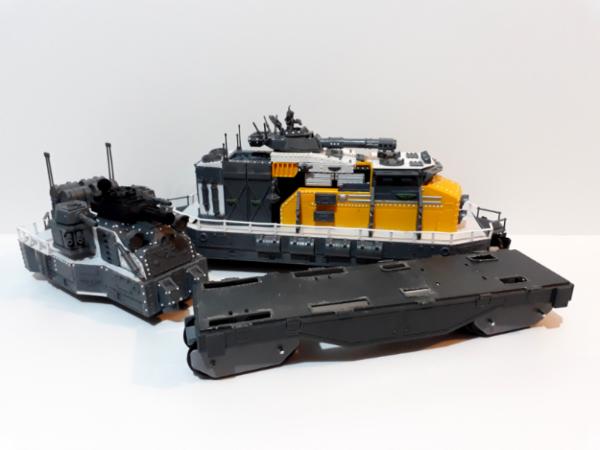 Thank you!!!