Started working on my Ork Warbikers finally - getting the custodes conversions first.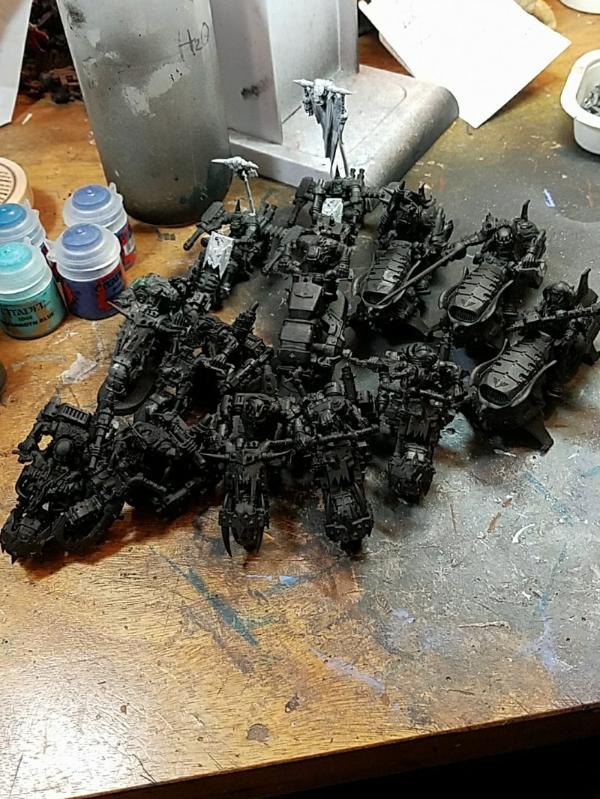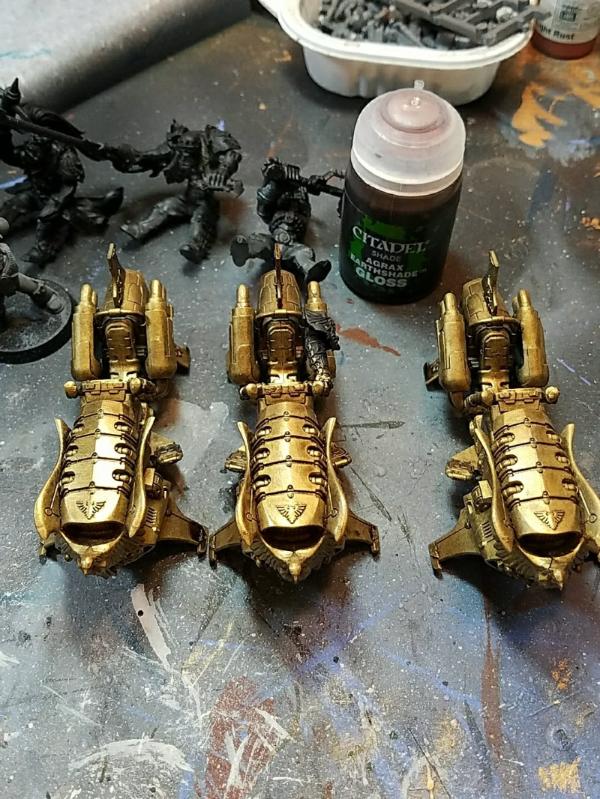 And Saturday was an awesome game, we went up to Atlanta to play Horus Heresy with friends. My first game really. I played my Luna Wovles (1600 pts) with a new friend's Imperial Fists versus my other friends 3k Alpha Legion. I pretty much took a lot of advice from Dorn
lol
so we won but it was actually really hard fought. Especially with all the 6s Alpha Legion kept rolling omg.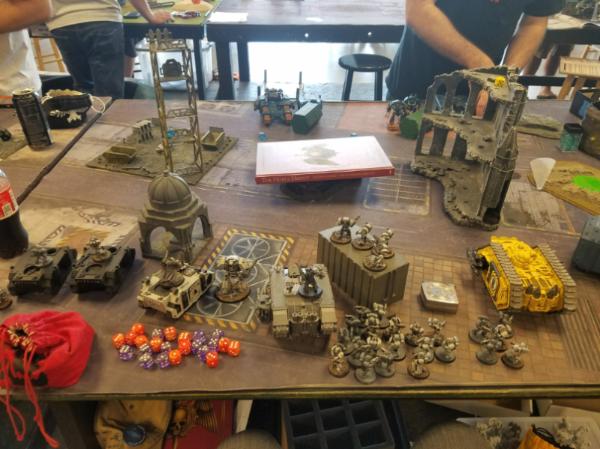 pretty much how I was set up the entire time except another rhino on the left out of the shot.
And the big boy fr Alpha Legion coming in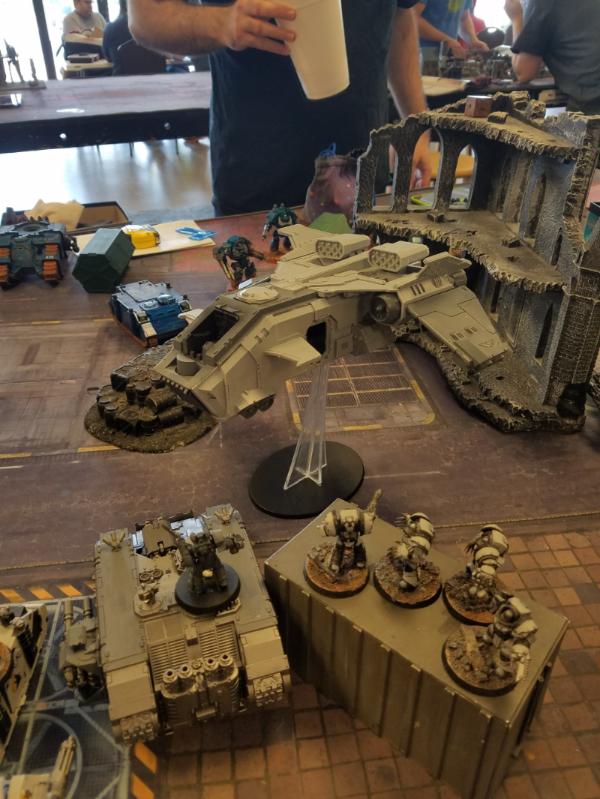 Beautiful model, still
WIP
obviously. As is a lot of my own army. I was proxying the dreadnought as a Deredeo, which is just a freakin awesome machine. Wow, it did a lot of work. Also, independant tracking is love. I really needed to put more on my Landraider, and dozers on the Rhinos though, but thus we learn.
And my hubby bought me an actual Deredeo for Mother's Day/my birthday this month so I'm really excited!
*edit*
wanted a family pic so to speak, so here's all my Luna Wolves (some obviously very much
WIP
)