Thanks guys! Got a bit more hobby done (yesterday) on my Lootas: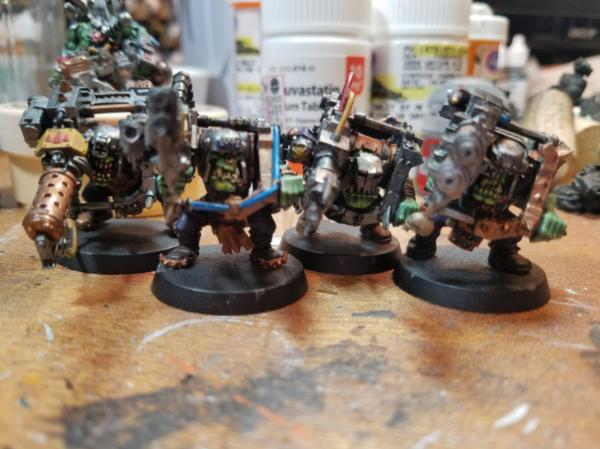 Mek Boy & Lootas - working on their metals
atm
, their flesh is done. Bases are under consideration (will be ocean again tho).
And I actually am not currently hobbying (Gasp) because I'm playing a small game with my Son (finally!!) - really our first 8th ed game. Yes it's been that long.... Had to wait for him to get his
DE
together
lol
. Basically he's using the entire contents of the
SC
box, and I'm using 10 boyz, 1 nob, 1 painboy in a trukk, and a warbuggy (which was already blown up so not in shots).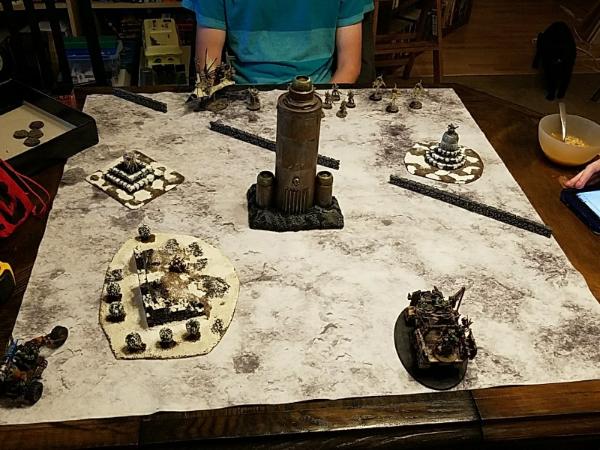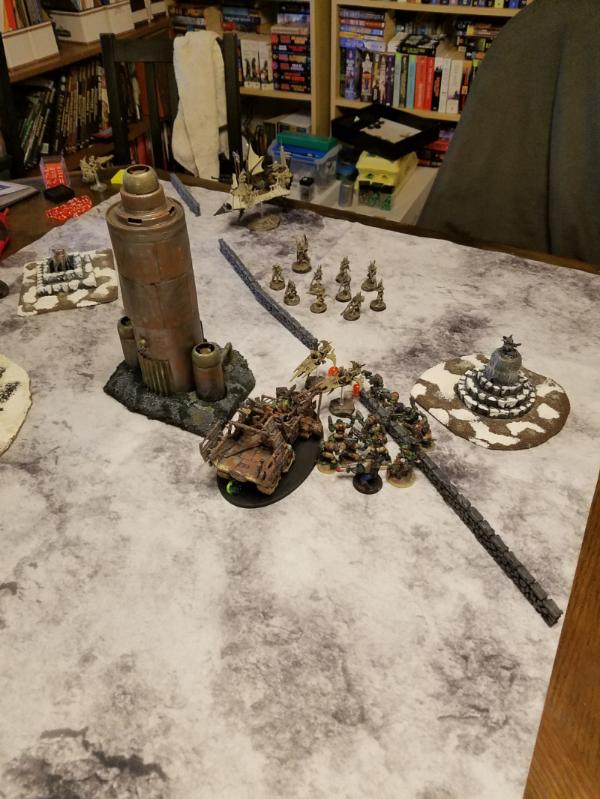 Just playing on a small mat, so's to try to keep it quick, neither of us have psykers (well
DE
, Duh) but anyways, it's pretty fun! Little bit of confusion over 7th rules vs 8th but not too bad. We didn't add in anything except let's kill each other so we can try to figure out how this game works. I think he's prolly gonna win tho
lol