Doing the big guns are rather easy to build, just time consuming. The materials and tools are listed below that we will use for this build.
Tools:
Die set that has 3/16" hole and 3/4" hole -
if you do not have access to a die set then try to find a circle cutting tool.
Xacto Cutter
Micro Miter Saw
Files and sand paper
Glue
Drill with 1/8" Drill bit
Materials
1mm x .125 "1/8" Plasticard Strip
1mm Plasticard Sheet
2mm Plasticard Sheet
3/16" Plasticard Tubing
1/4" Plasticard Tubing
1/4" Plasticard Square Tubing
3/16" Plasticard H - Column Strip
1/8" Angle Stripping - Optional
Now we have the materials ready, lets get to cutting
Step 1 - Basic Tire Build
First we are going to use our die to make (4) 3/4" round circle bits. You will glue two of them together to make your tires. While we have the die out, make (2) 3/16" round circle bits. These are for the hubs. Glue them to the center of your tires.
Tires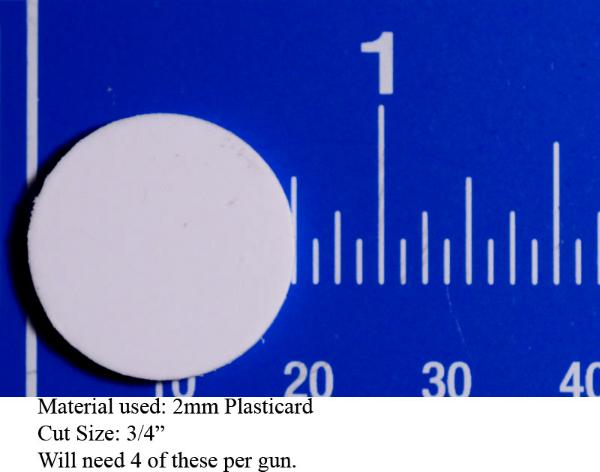 Hub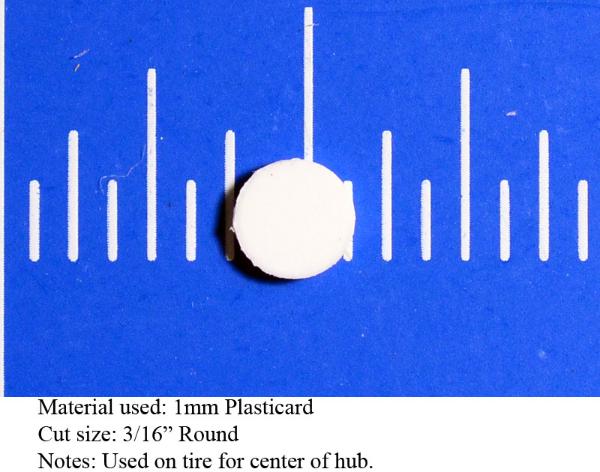 Step 2 - Making the Tread
Now that you have your tires done, take your 1mm x .125 "1/8" Strip and cut it into a lot of little 6mm pieces. Make sure you have enough for the tires, it will take a lot of them. Placing them on the tires centered and making sure there is a small gap between them will make them look good.
Tire Tread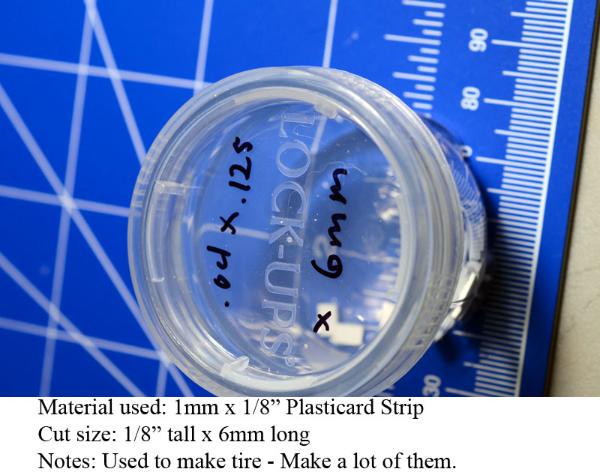 Step 3 - Axles and Frame

Also cut some 3/16" Round tubing into 1/2" lengths you will need 2 of them for the axles, you will glue these to the center of the tire.

DO NOT GLUE THE TIRES

TO

THE FRAME

Now take your 1/4" Square tubing and make several cuts. You will need (2) 3/4" long cuts, (1) 1/4" cut, and (1) 1" cut. Take the 1" and the 1/4" cut and glue them together, with the 1/4" piece in the center of the 1" cut. You now have the frame. Not bad so far yet huh?

Tires with Axles attached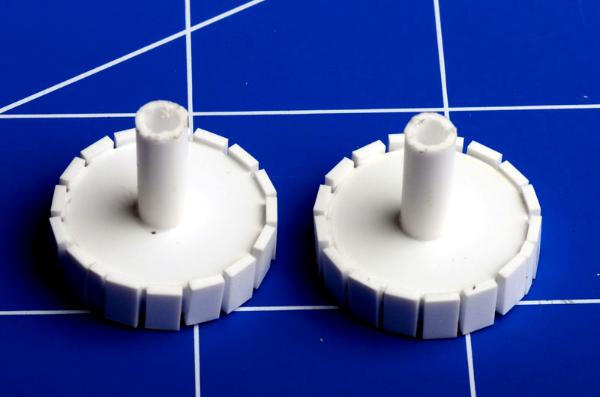 Frame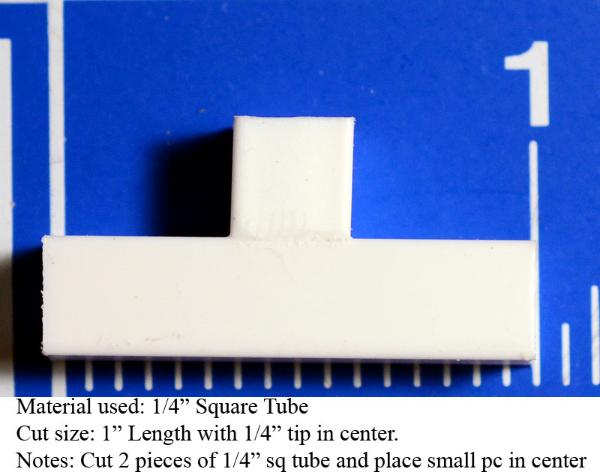 Step 4 - Cutting the Gun Floor and Mounts
You will need to cut a 1" long by 3/4" piece of 1mm plasticard. You can taper the ends if you want on one side. Now cut (2) 3/4" long by 1/2" wide piece of 1mm plasticard. This is your gun mount, just like the floor you can taper the ends if you like to make it look more orky. Also cut your 3/16" H - Column strip into a 1 5/8" long strip, taper the end to about 45 degrees. Take your 1/4" strip of 1mm plasticard and cut a 1/2" piece and drill a 1/8" hole in it.
Now make sure you rough up the Gun Floor, Gun Mounts, and Trailer Hitch to make them look used and orky.
Floor Mount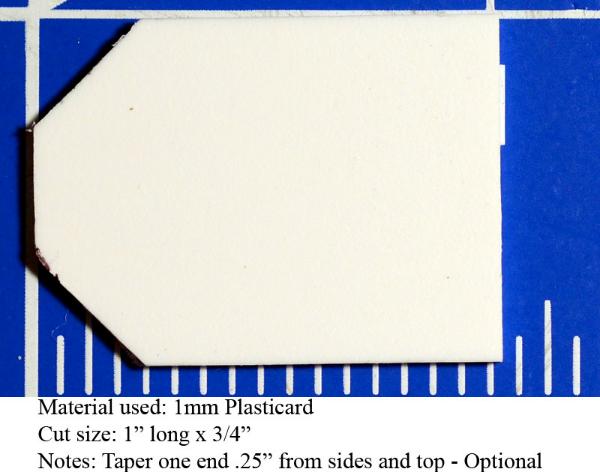 Gun Mount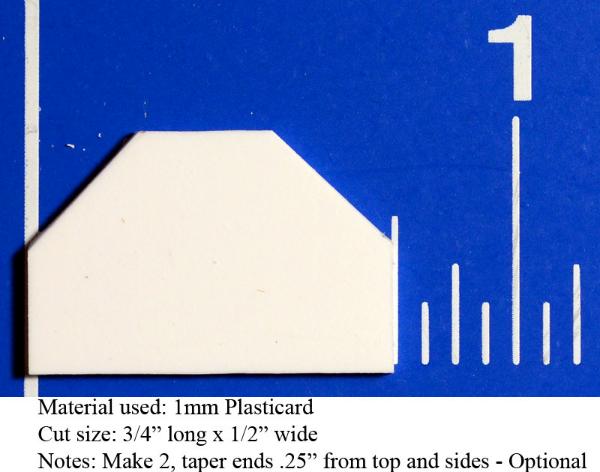 H-Column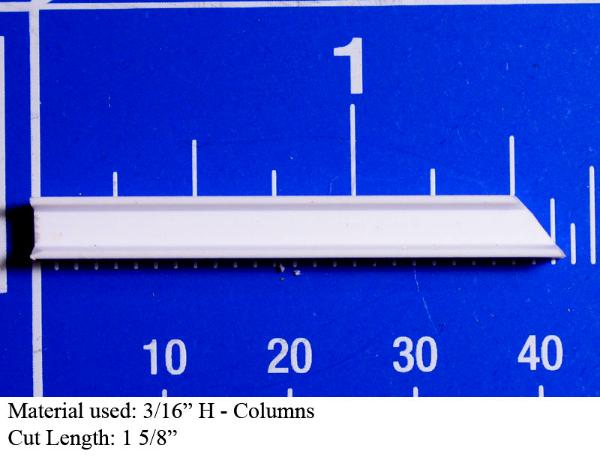 Trailer Hitch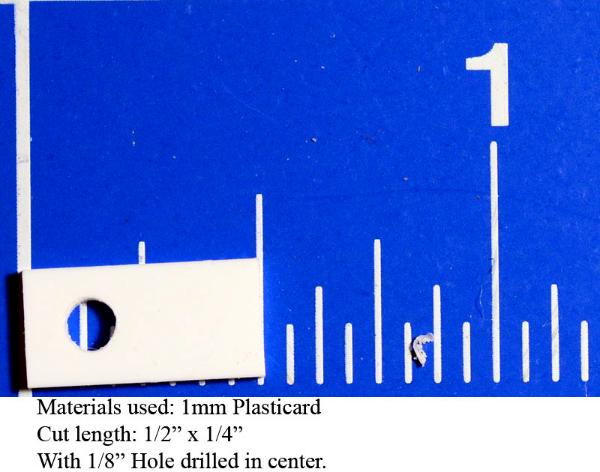 Putting it together - minus the gun mount.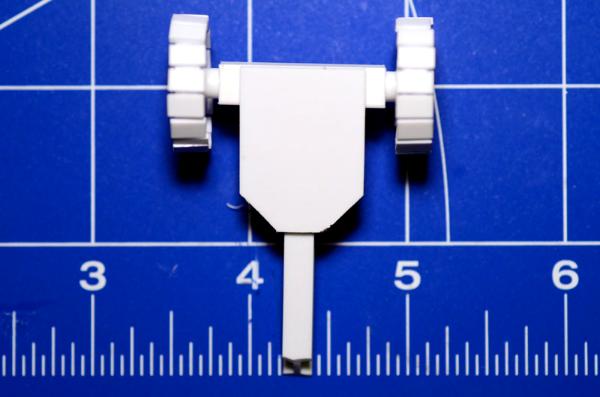 Step 5 - Making the Gun
You will take your 2" cut of 3/16" tubing and your (2) 3/4" long x 1/4" sq tubing. Take one of the 3/4" piece sq tubing and glue the gun mounts onto it, make sure you straighten it up by laying on the table and adjusting before the glue sets. This is optional if you don't include any details on the Gun Mounts you can attach it to the gun floor using 1/8" Angle Stripping. Take the 2" barrel and feed it threw the sq tubing, make sure to leave a 1/4" or so sticking out so you can attach the other piece of sq tubing later. Glue the barrel into place. Then take the 1/4' tubing that you cut up in small sections and cleaned and slide them onto the barrel and space them. Make sure you leave 1/4" or so so you can slide on the taper of the muzzle you will make using the Miter saw. Clean and attach the taper to the muzzle.
Barrel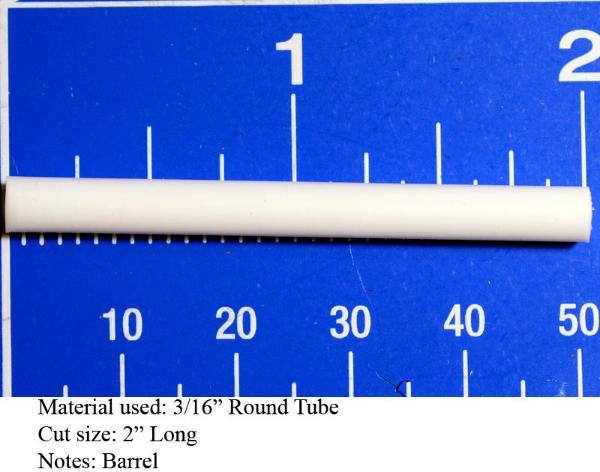 Gun Mounts and Barrel w/ Taper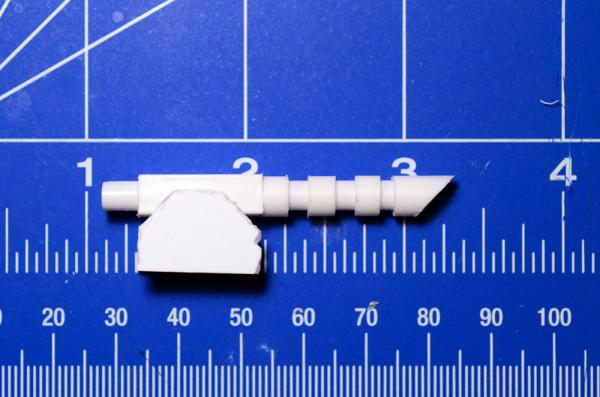 Finished barrel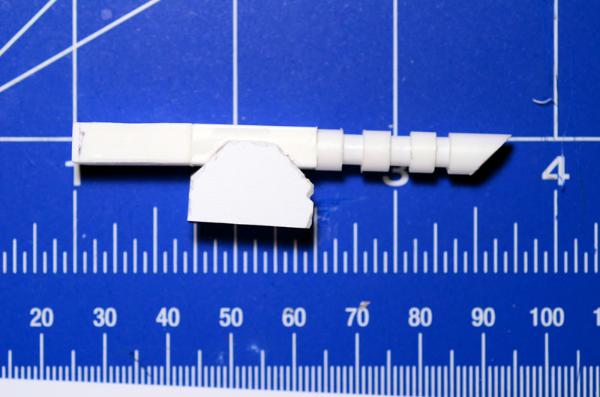 Attached to Frame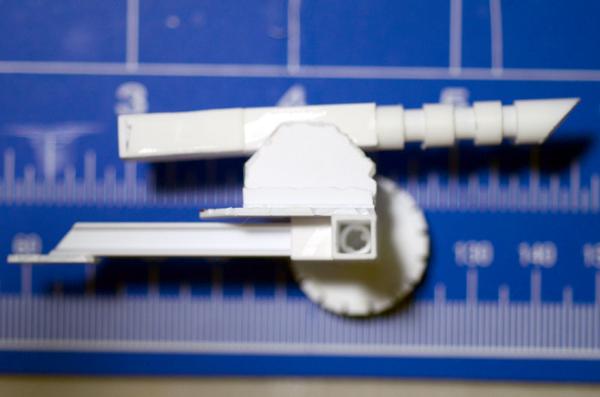 Step 6 - Rivets
I left the tires off for a reason so you can get in there with the rivets, Everyone has a different method for doing this so insert your method for this. Enjoy your new Big Gun Las Cannon

Finished product -

Minus rivets(After 6 guns I have a lot to punch

lol

)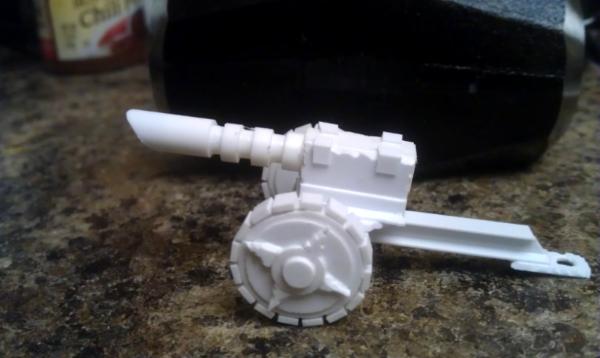 C&C always welcome
-Edited to include
IG
uses also -