+++Since no one on the P&M forums wanted anything to do with Mantic I'll re-post this here!+++
Hey guys and gals!
Back in March I picked up the Warpath starter kit Fate of the Forge Star. Its a simple game that focus' more on the units themselves and doesn't have all the normal wound allocation shenanigans associated with
40k
these days (which I just don't like and think it kills the fun of the game).
Lately I've been feeling somewhat "blah" about
40k
and so in between working on commissions I snuck in some progress on a ForgeFather (basically their version of Squats). It was actually quite liberating to work on a much smaller miniature then I'm used to. I also tried out
GW
's new texture paint Armageddon Dust instead of doing my same old glue and sand routine with this guy. I like the effect a lot more as it looks less like the model is stuck in the mud and more like he is actually on top of the ground. Although I slapped it on the base before I primed, I had tried applying it after I primed on another model and wasn't very pleased with the result. Onto the pics......
First a few front pics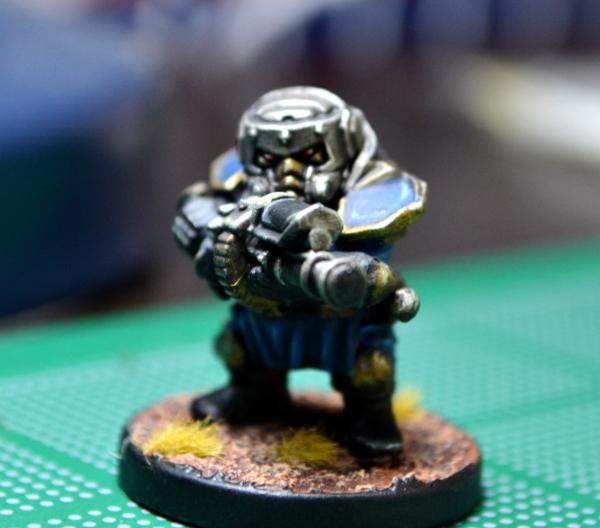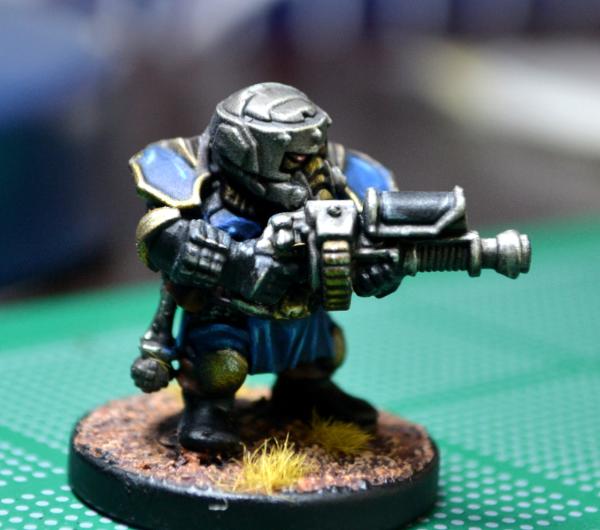 From the back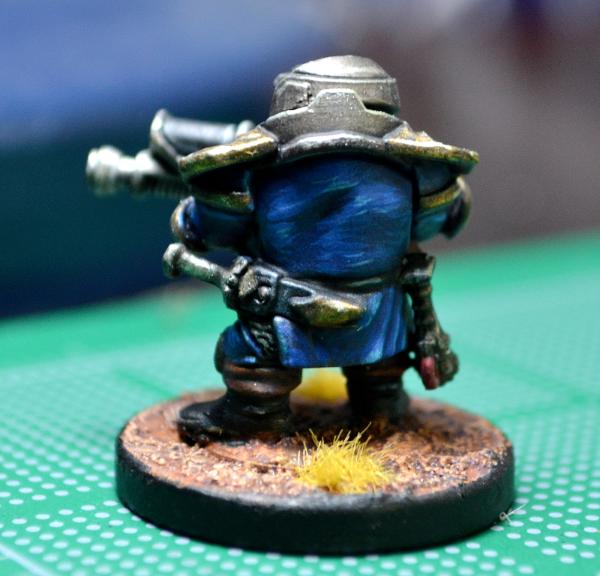 A close up of the helmet (which I absolutely love)
And a size comparison
Yeah, I think he can take him...
I have about 14 more ForgeFathers to paint, including a squad of Stormrage Veterans and 1 Jotunn Heavy Hailstorm Cannon. Then I have 40 Marauders and a Raptor . My only gripe is with the ForgeFathers (even though they are my favorite), they have pretty static poses. But then again they are Space Dwarves so you don't have much wiggle room for action poses anyways. However the Marauders came with a ton of extra gubbins and bits and bobs for lots of customization. Once I get started on painting them I'll post asap.
Hope you guys like him.
Cheers.
Mr.Malevolent