i am back,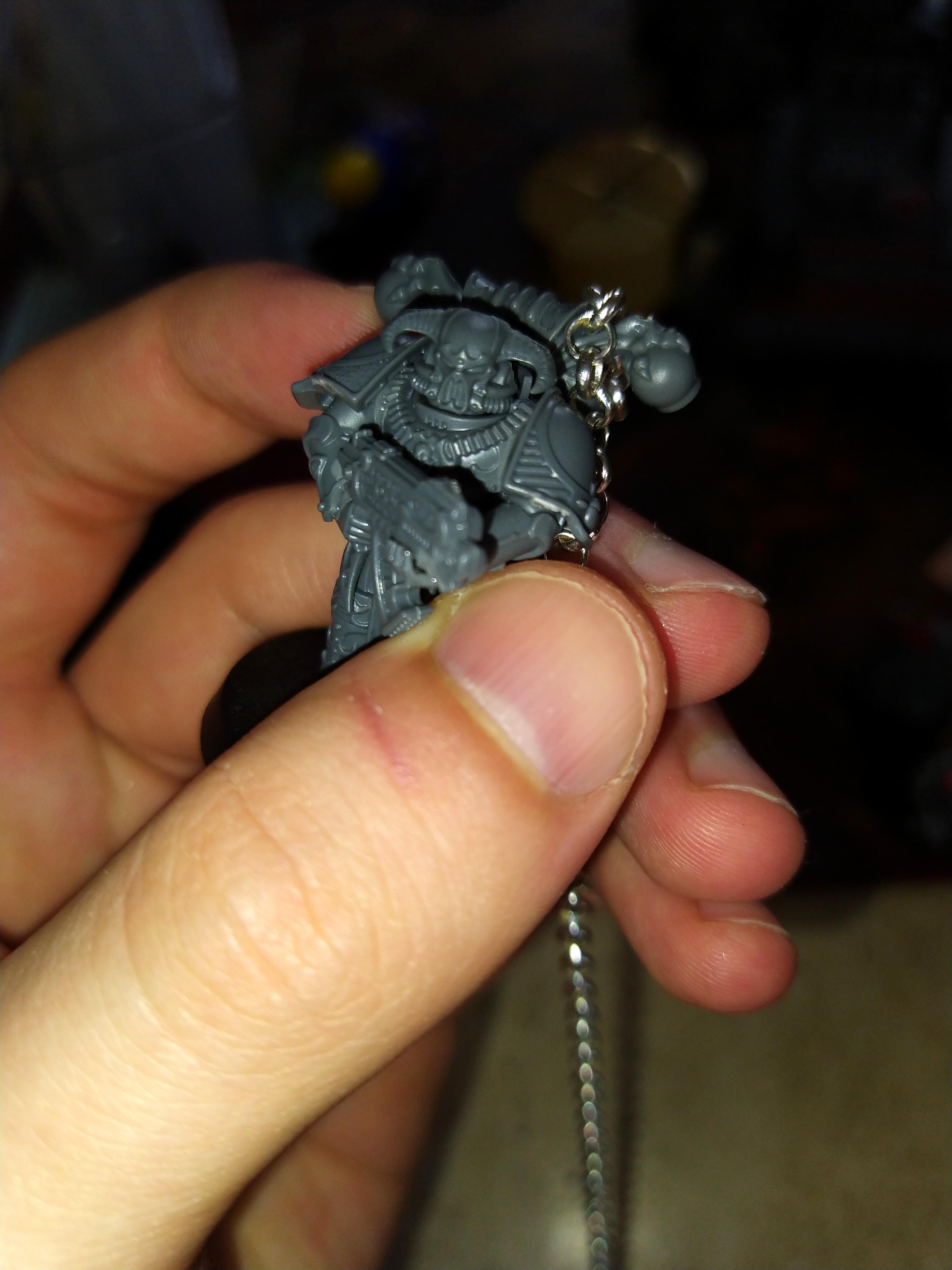 so, for starters, jikes was it a pain in the ass to get a chain, my regular local hobbystore has run out and had difficulties due to the whole virus thing.
Thankfully this also coincides with the first time in days were my thumb after a attempted amputation without anesthetic has finally reached a point were it stopped hurting, got lucky but once again shows that cold hands for chopping wood is dangerous and annoying.
So, you can expect ghostly marines with more chainy bits somewhat around next few days, i have some indeas in regards to the MoP that i will modify a bit but i have first to test how that chain works out, defo a better size though.