yeah,
So I have a set of
FW
OOP
roads.
I dislike the
FW

curve section
, and also dislike the approach Curves to their
T-Junction
.
Forge world never made any
sharp
90° turns or Junctions... and I want some.
So I decided I'd make some using blue milk.
Molding process and casting...
Cutting and shaping the new 90° turns and 90° T-junctions
Base coating with black and grey spray paint.
First Section of road painted.
This is the colour scheme.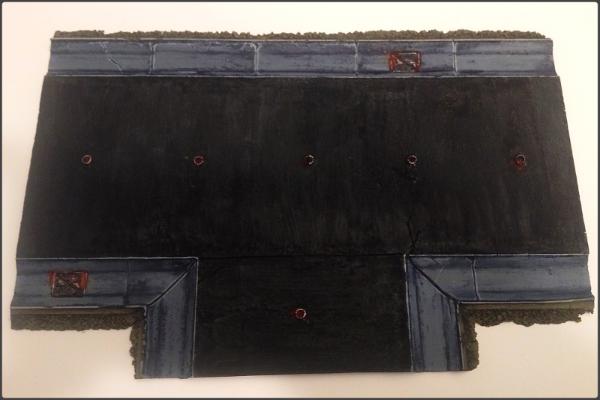 I'm painting the roads in a production line format.
My seven original roads are also getting a new coat of paint at the same time so that they all match.
And I'm done for the day...
Panic...
Loads of edits mostly to keep this first post tidy!
Adding better photos of the casting and cutting.. and adding progress as it happens.