Hey everybody, well it's been a while…..
I have to admit I have been neglecting my hobby for a very long time. Life in general got in the way, plus a house move which has pretty much disrupted everything!
In the last month or so however I have picked up the brushes again but after over a year (maybe even 2?) I have struggled a bit to get back on form.
This has partly because I am still getting used to using Vallejo Game Colour. That might sound strange but I have used Citadel paints for over 20 years and hate change.
I have had to start using Vallejo as I am still working on 2 armies that have the same colour scheme and there is no longer a paint in the new Citadel Range that matches their old Ultramarines Blue, but the Vallejo equivalent matches perfectly.
So here is my first mini of 2014, still
WIP
but almost finished.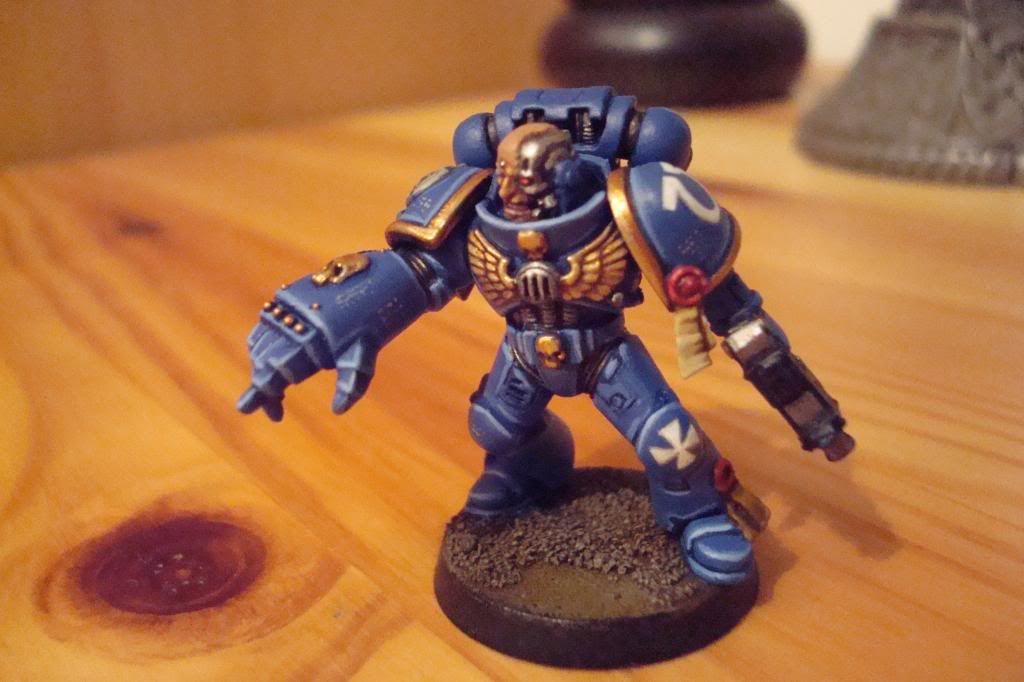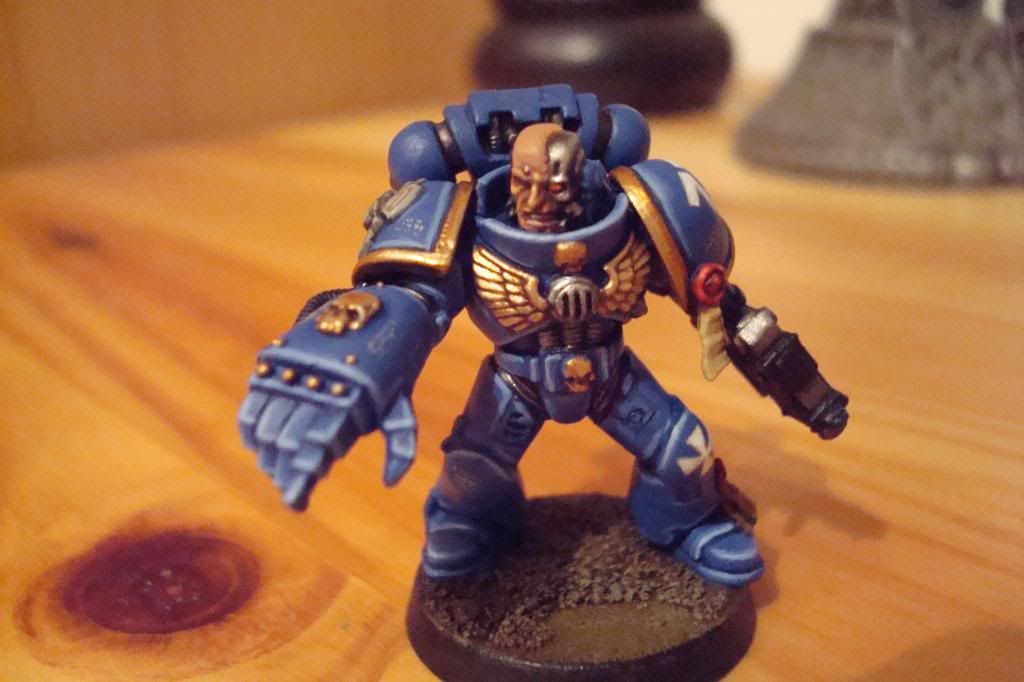 I have an absolute ton of marines lying around and needed to upgrade my Tactical Squads so this was a practice piece. If I'm really honest I'm not 100% happy with it but it has taught me a lot.
VGC needs a lot more thinning than Citadel paint, and if you get the mix wrong it's too fluid for edge highlighting. After using Citadel for so long I found it instinctive to know exactly how much to thin my paints and now I am learning all over again…
The colour is a perfect match but the highlights are pretty sloppy, again this may be the new paint or maybe because I am very out of practice. I must admit my new painting area isn't ideal in the new house either as the light is pretty poor, but the new house has 3 cats so I am limited as to where I can paint…
I also painted up a couple of heavy weapons marines and these seem to have come out better, think I am getting the hang of it now, but obviously they will get arms and weapons added at some point….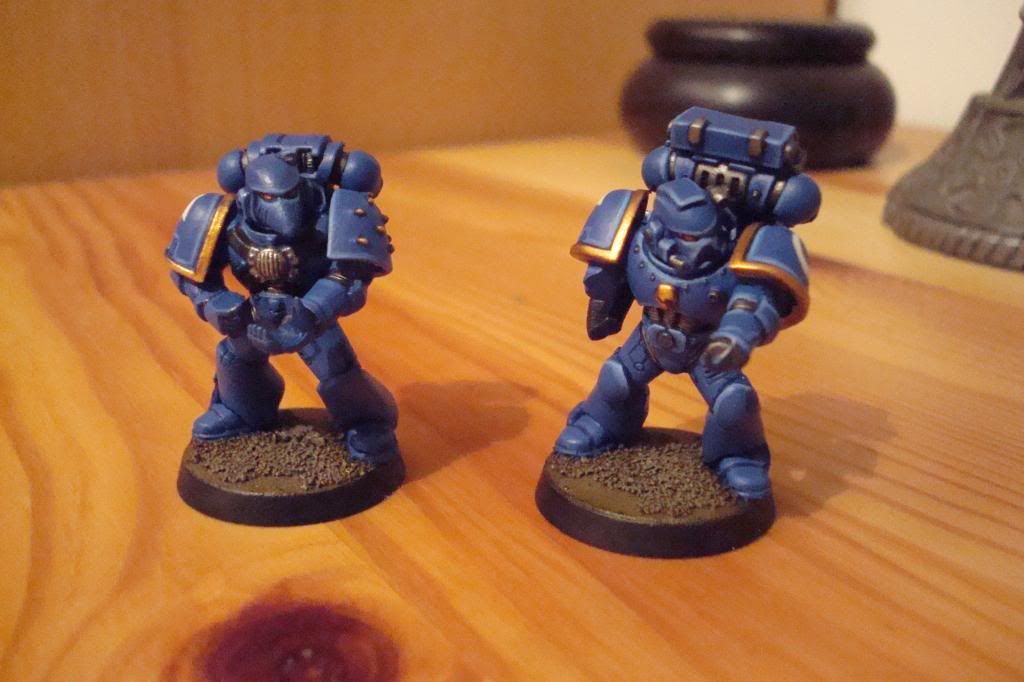 I have had to replace a lot of paints, and this has meant trying out new flesh recipes which again has been a learning experience. Once again this is due to
GW
replacing their paint range and if I'm honest I do not like the new paints, although again that might be because I haven't used them enough yet.
So far I have struggled to find a flesh recipe I am happy with and I think this is because I have been using a black undercoat.
It's difficult to tell from the awful photos (really need to get a new camera and sort out my set up) but I haven't been getting results like I used to using the new paints. The face on the sergeant is quite sloppy, and this is because he has had way too many layers put on.
So I have gone right back to basics and started doing something I haven't done for a long time, which is use a white undercoat. This has meant painting the heads separately but it has been soooo much easier and I don't know why I didn't do it like this sooner…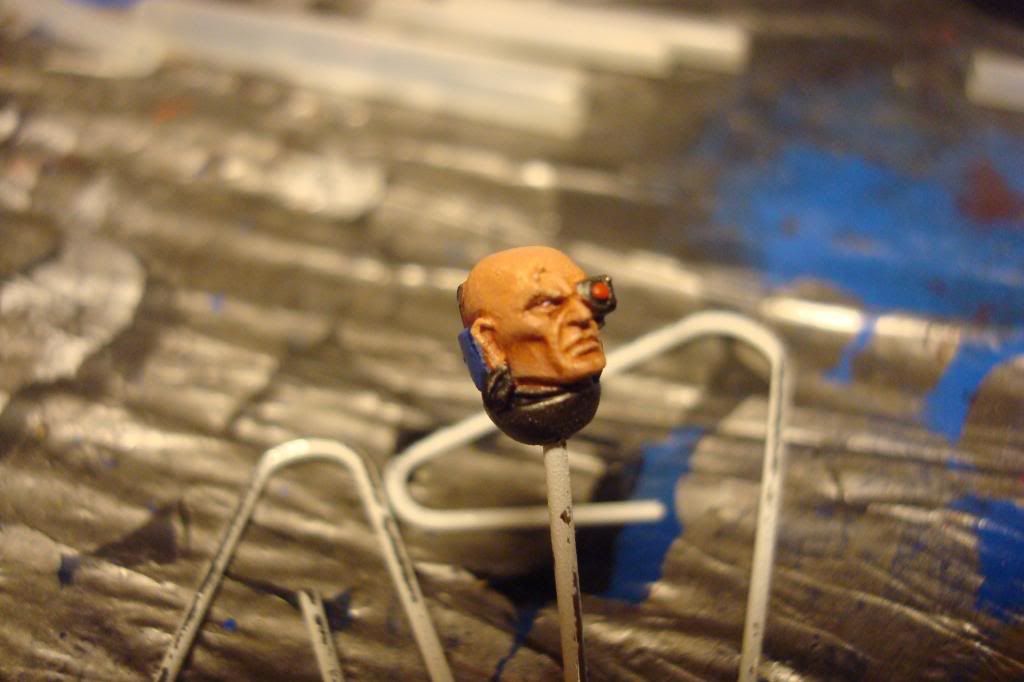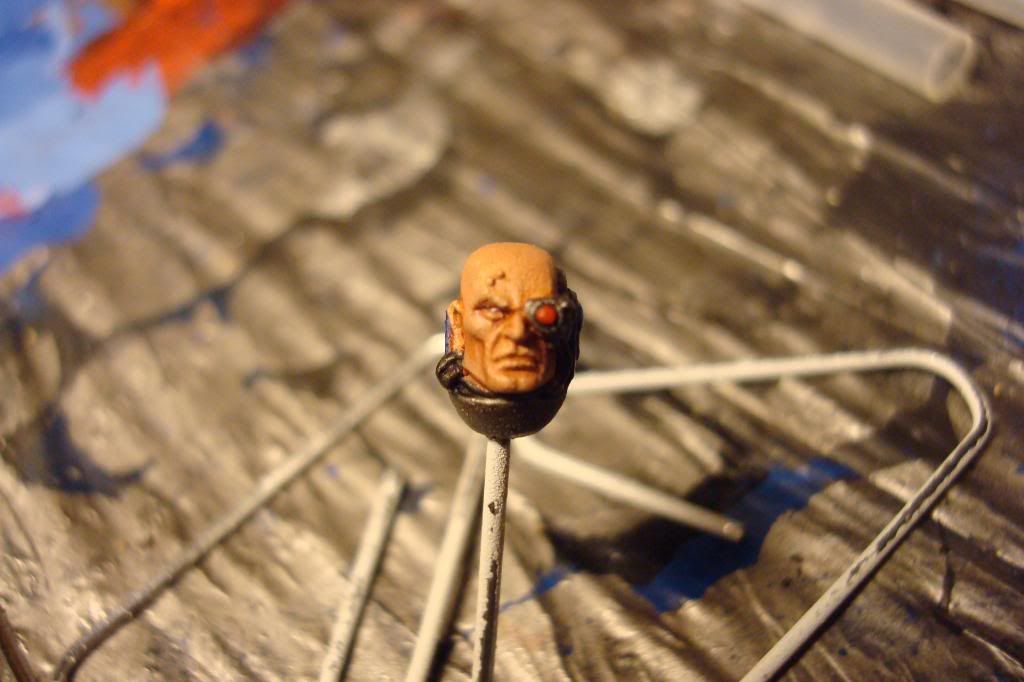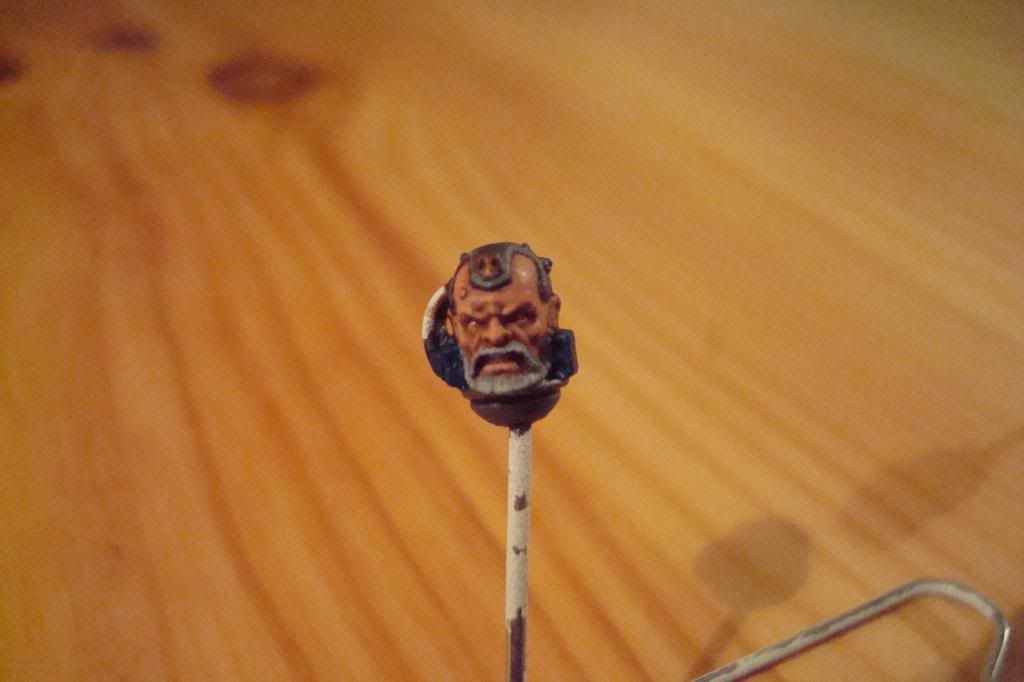 So these two are no way near finished. These have had a white undercoat, a very thinned coat of Cadian Flesh Tone, an Ogryn Flesh Wash (very diluted), followed by a layer of Dwarf Flesh.
They both should really just need a couple more highlights and be done.
The thing is to get to this stage before would have taken ages, a lot of paint and obscured a lot of detail.
These have taken no more than a couple of hours and I can still see all the detail so I am very happy with them (they look better
IRL
, the photos really are bad..).
I am also finding the new marine plastics have some great bare heads and I have a lot to practice on.
I have also been adding a bit of air support to the army.
This is a Storm Talon I am working on. Still very
WIP
but
tbh
not much more to do on it. Need to do some final edge highlighting and a bit of weathering but it'll do for table top for the time being.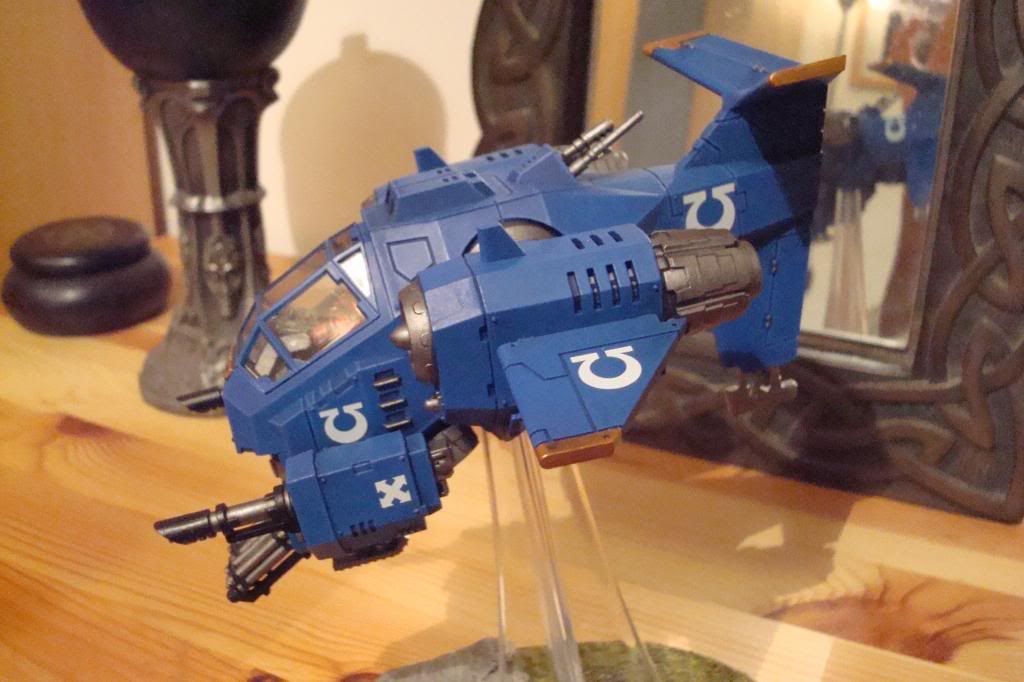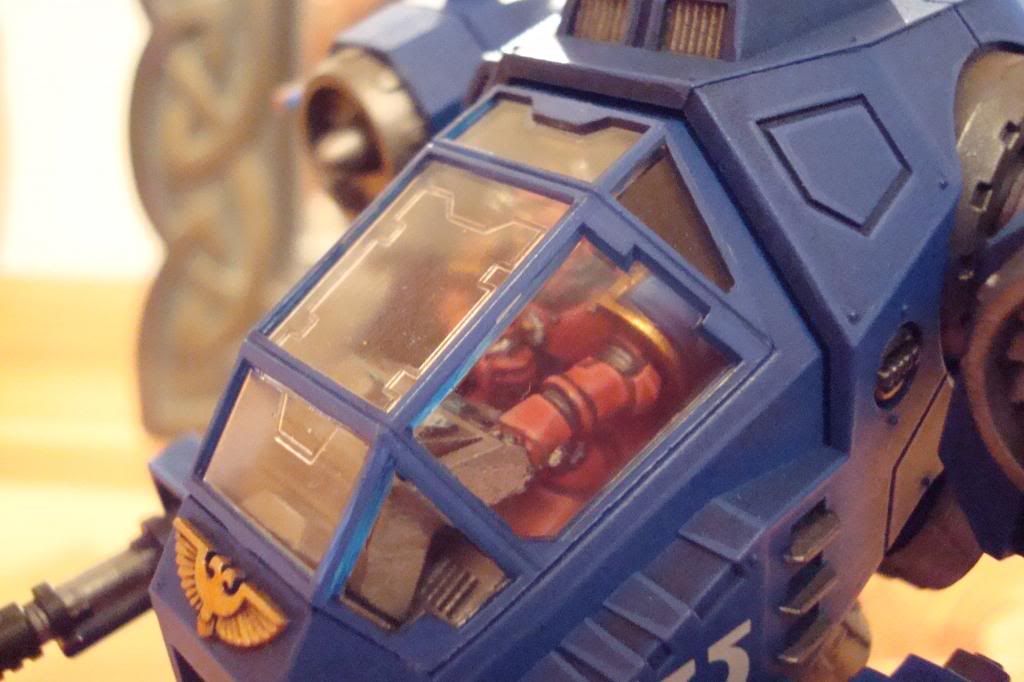 This was actually a really fun model to build and paint. It looks ridiculous in terms of design but was really easy to assemble and paint and it's kind of growing on me…
And then a much nicer model but still early days yet. A Vulture for the PDF. Love this model, this one is actually one I have had sitting in a box in my "magic cupboard" for a looong time so is the all resin one. It was a right bugger to put together and needed a lot of work but is a lovely kit so am excited about getting this finished.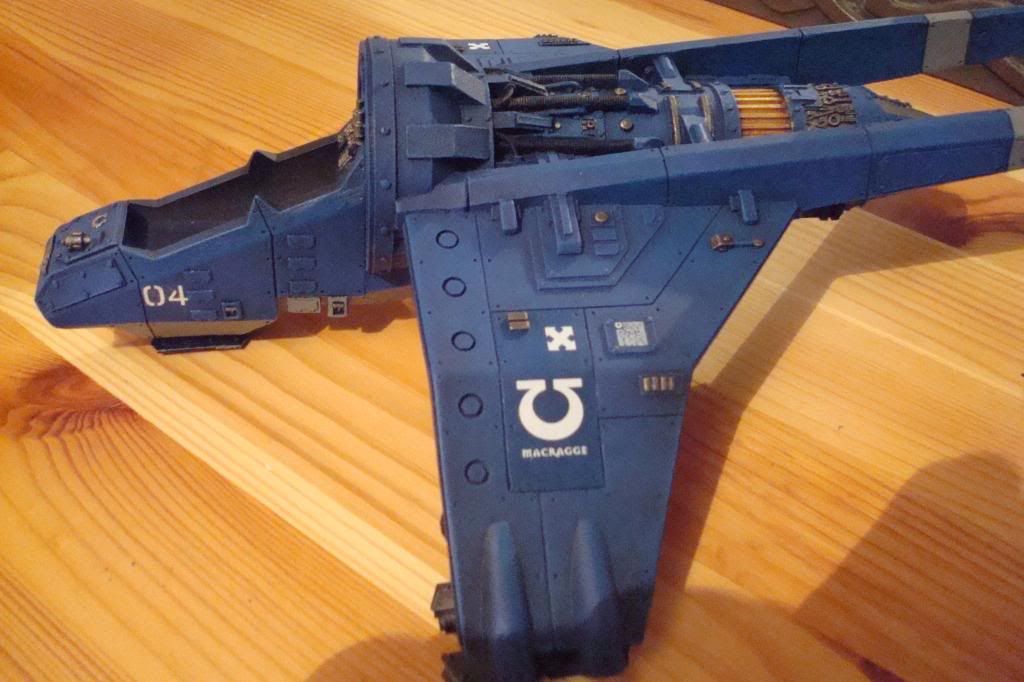 And finally some models I posted a long time ago, my Psyker Battle Squad, again still very
WIP
but you can see the conversions better now they have a bit of paint on some of them.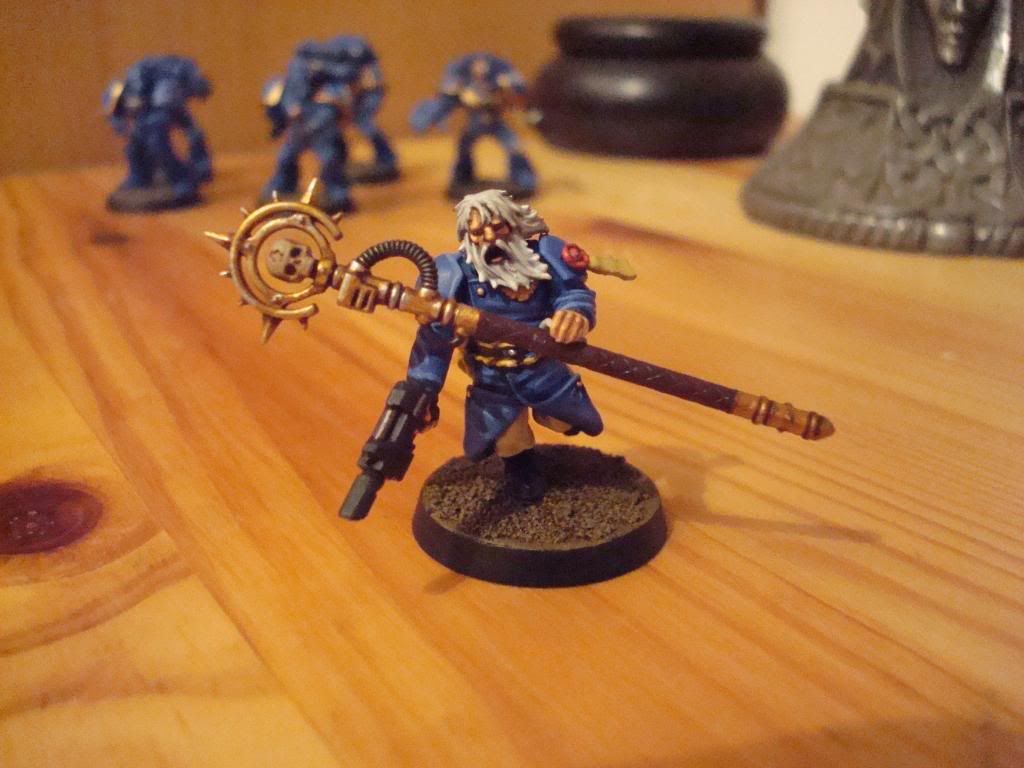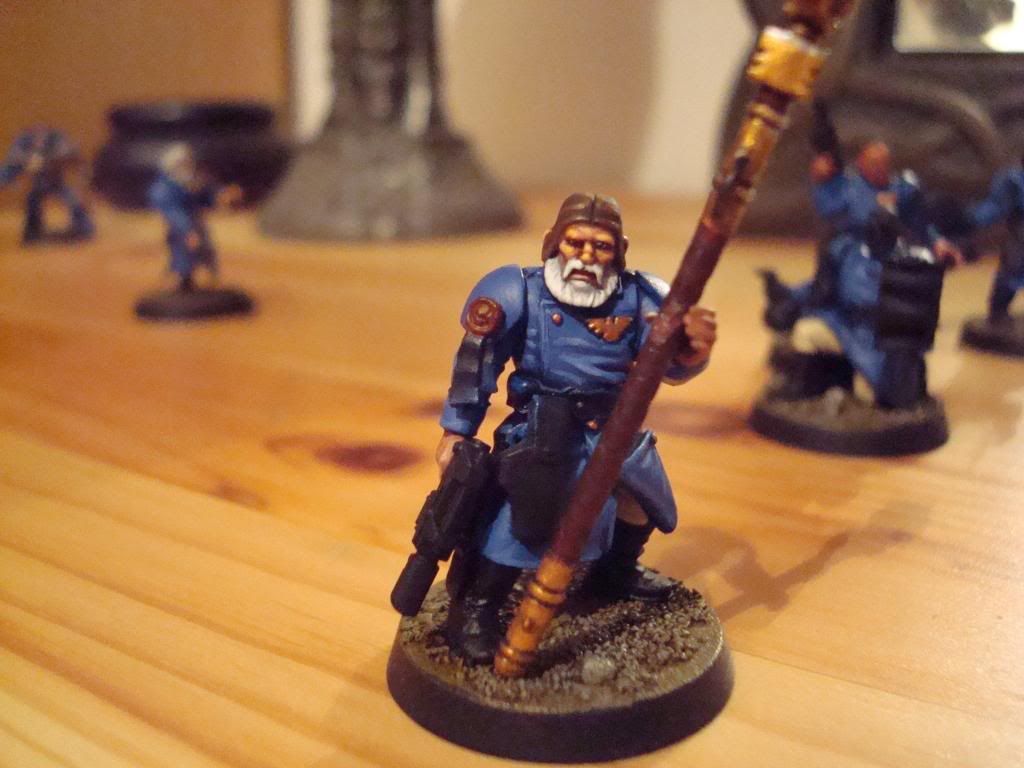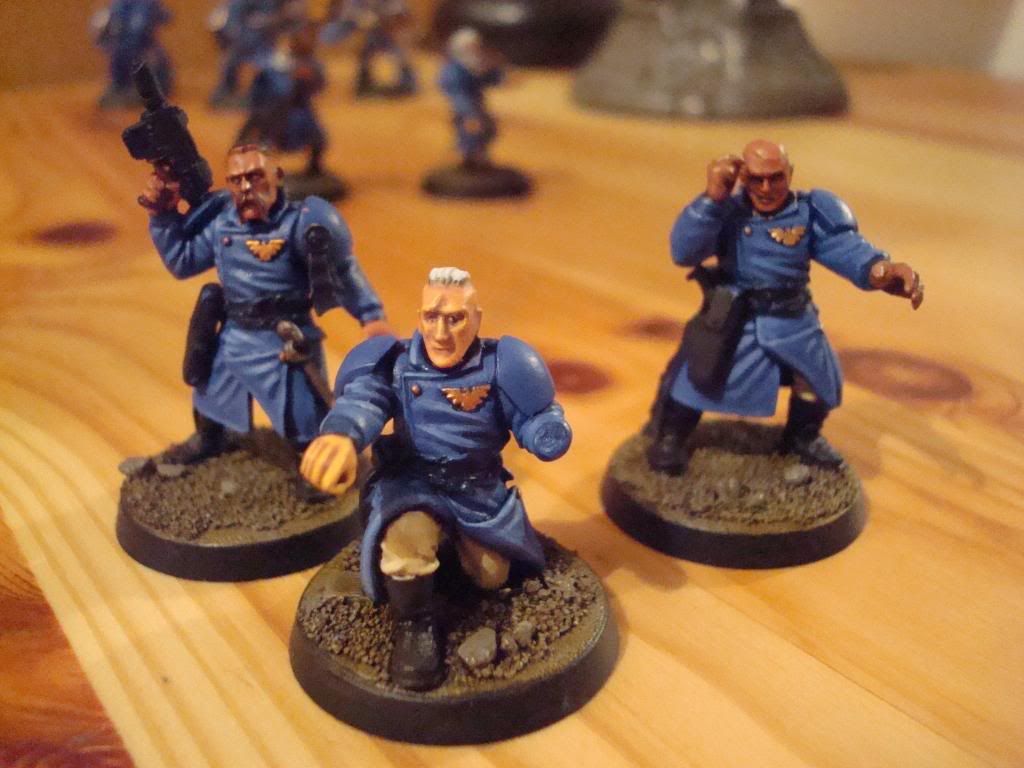 I didn't want to use the metal / finecast
GW
ones simply because there are so few poses so build these and am pretty happy with them so far. These are the plastic tank sprue torsos on max Mini great coat legs which I think works nicely.
I am now not sure about the Grey Knight staffs, they are too big but it's hard to say for definite as they are held on with blu tak for the photos, and they were a bugger to get hold of so reckon they'll stay.
Anyway, thanks for looking, hopefully I will have more finished stuff to show next time, and will have better photos. And hopefully I will post more regularly too.