Thanks, I have a project to try that on.....eventually.
No problem, looking forward to see what you have planned
Tyranids look good. Jazzed to see some =][= stuff going on. Love that you have used the Locus. Such a great model. Beastman came out very well. I will echo the praise for the fair skintone.
Yeah the locus is a great model, had to include it in the retinue somewhere. Inquisition stuff is for a narrative
40K
event where you need a inquisitor and retinue as part of the army. Went last year and really enjoyed it, good to have an event with more fluffy armies. Good excuse to model up some random dudes. Must dig out last year's retinue for the blog.
Those gargoyles look great, you seem to have found the knack for the contrast paints on nids.

The Beastman looks cool, will his mates also be similarly toned? Great blending in his skin!

A great start on the inquisitor and his retinue. Given the tight turnaround, will they be getting the contrast treatment ?
Thanks gobert, contrast is certainly working well for the little nids, carapaces on the bigger bugs aren't looking too good to be honest. No contrast planned on the retinue - I found with the nids that it takes a lot of trial and error to get the right look before you can get on with the quick painting, not to mention the cost of buying loads more paints! I have a few days off work before the event so hopefully that will suffice...
I've done a bit more building of the retinue, but first up - I've reached page 3 of the blog so time to celebrate by painting a random old mini - this time an old wood elf musician: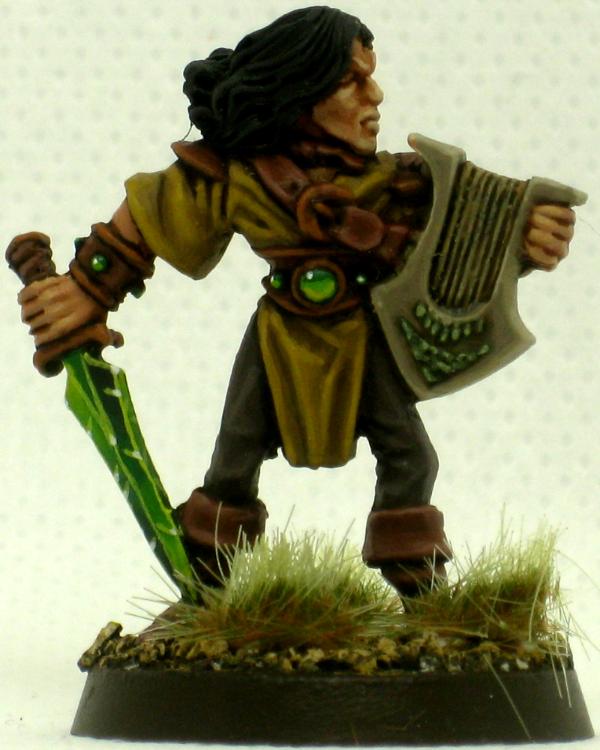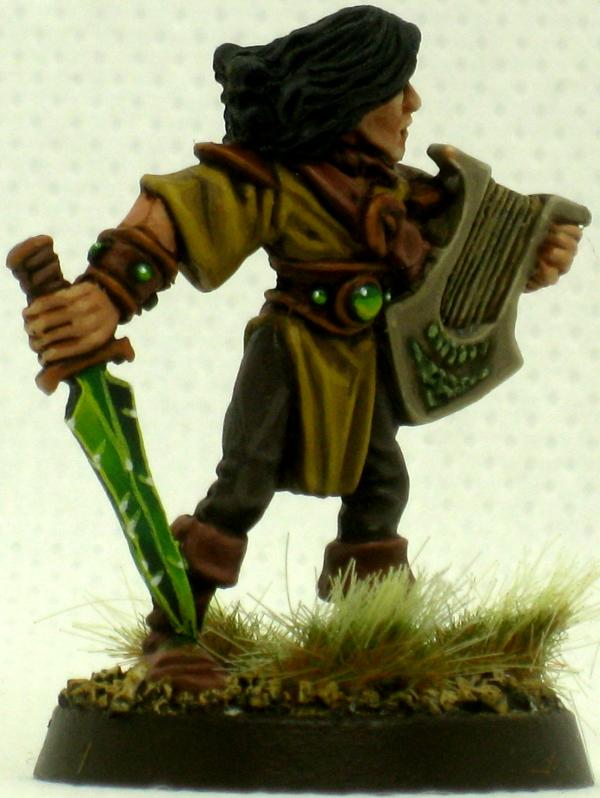 Tried to have a go at a crystal blade, went ok for a first try but defintely needs more practice (looks worse in the photos than in real life). Other than that fairly pleased with how it turned out.
The retinue has expanded, just the inquisitor and a familiar to finish. Here are the built models
the familiar so far, still needs some wings, an arm and a lot more work on the green stuff robes (the green stuff robes are new for me as well, only really used it for filling in gaps before. Not really got the skills for it but good learning):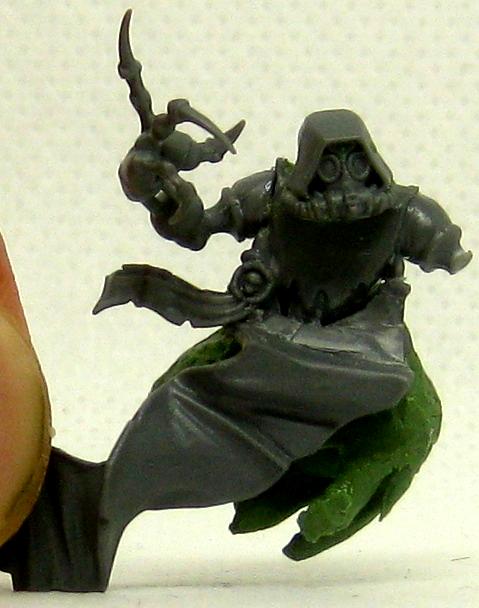 and finally the inquisitor. I didn't want him to be the standard heroic looking inquisitor so I made him small and hunched using a skaven plague monk, though he does look a bit like a child with the big staff, maybe I should reduce its size? Not the finished model as he's going to be riding on a servitor walker thing to make the model stand out a bit more in the retinue