Hi all!
As always, work and Magic The Gathering has been getting in the way of my
40k
fun, and I reckon it's high time I got back on the wagon again! After weeks deciding what I wanted to do, a root through my Bitz Box has steered me in the direction of my first love, the Chaos gods, more specifically The Young Prince, Slaanesh. Finding a sprue with several unbuilt Sanguinary Guard from a previous project was just the ticket to give me a kick up the butt and get me painting again, and I started by building a Champion for a Raptor squad out of the Bitz. He's
WIP
at the moment, but it'll give you an idea of the colour scheme I'm going for.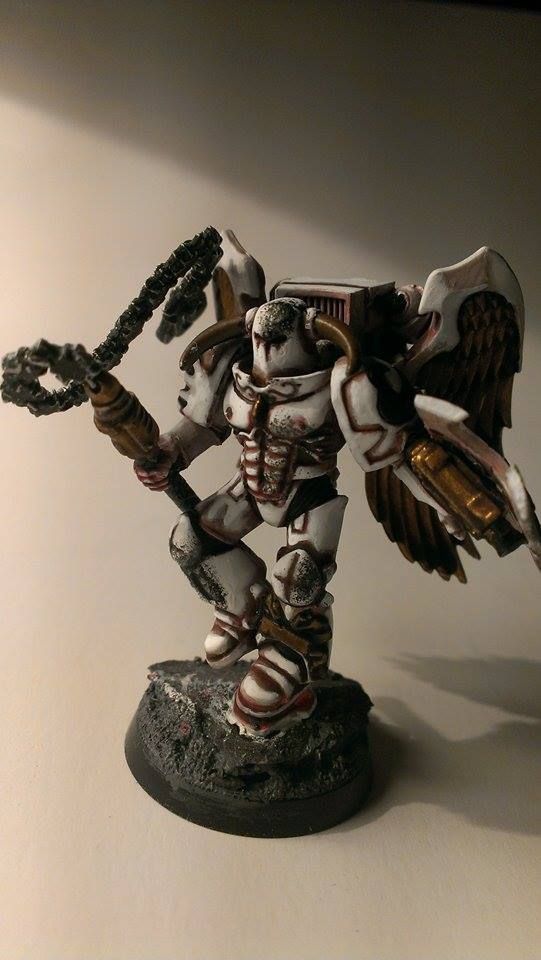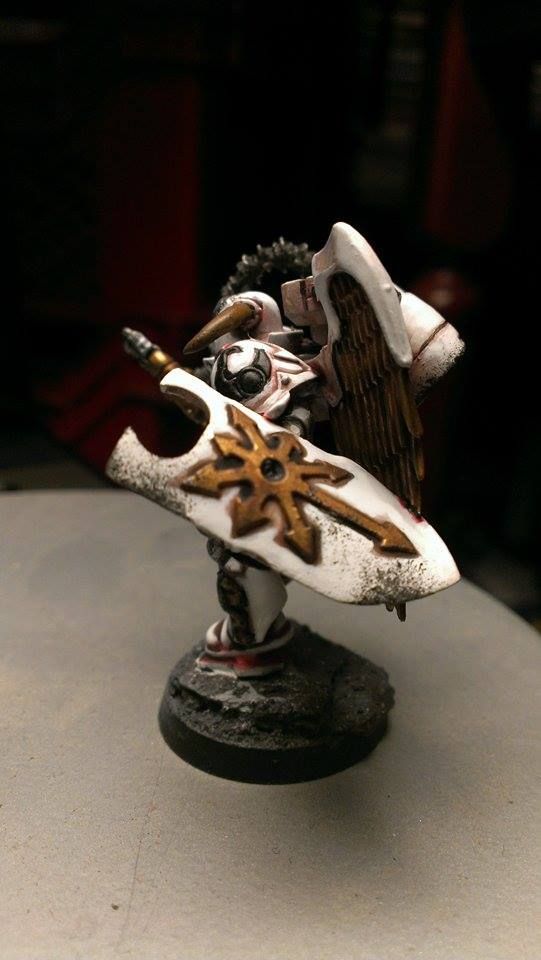 I was mainly looking for a challenge with these minis so I went for something a little more difficult to paint, specifically a white rooted in a pinkish purple that wasn't too much of an off white. I thought this would be simple, but let me tell you, by the time I've finished this army, I'll want to tear my own eyes out.
The shield doesn't do anything, but I added it because I think it looks pretty in a "look at me, I'm special and revered by the Gods" kinda way. This was also my first crack at sponge weathering. I'm pretty happy with it, but I'm aware there is room for improvement. Any tips would be welcome.
Next up was the (as yet unnamed, input welcome as his current name of Captain Rippy doesn't cut it) Chaos Lord who will be accompanying the Raptor squad. Again,
WIP
. This miniature is probably the most complicated simple conversion ever. Getting the pose right without: 1) him looking like he's falling over, and: 2) him actually falling over, was incredibly unpleasant.
Again, a
WIP
, but he should be finished in a few days as I have some well deserved time off work.
As always, C&C would be welcome! More soon, Slaanesh Fans!