Tinkering with an Anvil Industry tech guy, to get a better feel for how to support humanoid models. I started out using their pre-supported version. The first print pulled away from the supports in a couple of places causing his foot and wrench handle to not print properly, and he has some missing detail down his face and front from a dead pixel on my screen.
I moved him around on the buildplate and tried again. This one was better, but the foot and wrench handle still pulled away, so I tried a third version using my own supports. This one came out fabulous, but I think the supports are too heavy to get off cleanly, particularly around the right side where they are possibly merged with his jacket. Will have to try again with lighter supports and double check that clearance distance.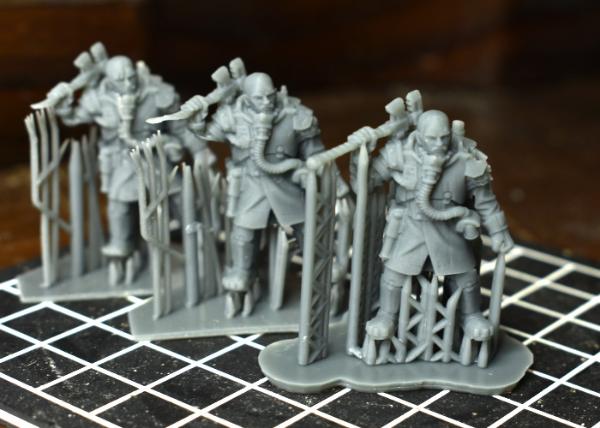 In the meantime, I also printed this little lady, to lead some Wargames Atlantic giant alien spiders...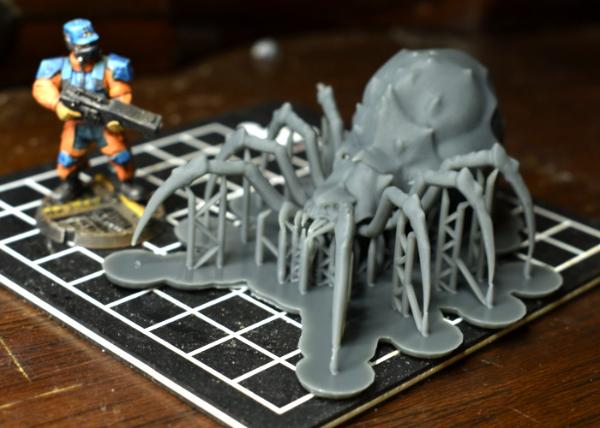 This was an
AOS
Arachnarok stand-in nabbed from (I think) Thingyverse, and scaled down to fit on a 65mm
MEdge
base. He rearmost right leg is missing the outermost joint due to another dead spot on my screen (really need to change it... I have the replacement screen but haven't had time to pull the machine apart.) but I'm going to replace it with a bionic.
Also printed this little guy, for a plant pot ornament for my wife...