yeah,
I have soooo many incomplete projects...
I thought Assassinorum Execution Force would make a good contained project to 'get done'
It has only 24 miniatures to paint.
4 assassins
1 Lord 1 familiar, 3
CSM
and 15 Cultists.
And as a extra short cut I borrowed 8 Cultists from my
'Cult of Dirt'
<- click and look
Only 16 guys to paint!! woot!
The game comes with 3 old crappy
CSM
so I replaced those with
CSM
from the dark vengence starter set.
The game also comes with lots of cultist duplicates, so Swapped out some of the other Dark vengence models and did couple of head swaps.
Round 1 - Fight.
Going for a super quick project I spray painted the
CSM
and Lord silver, Cultists green and Assassins Blue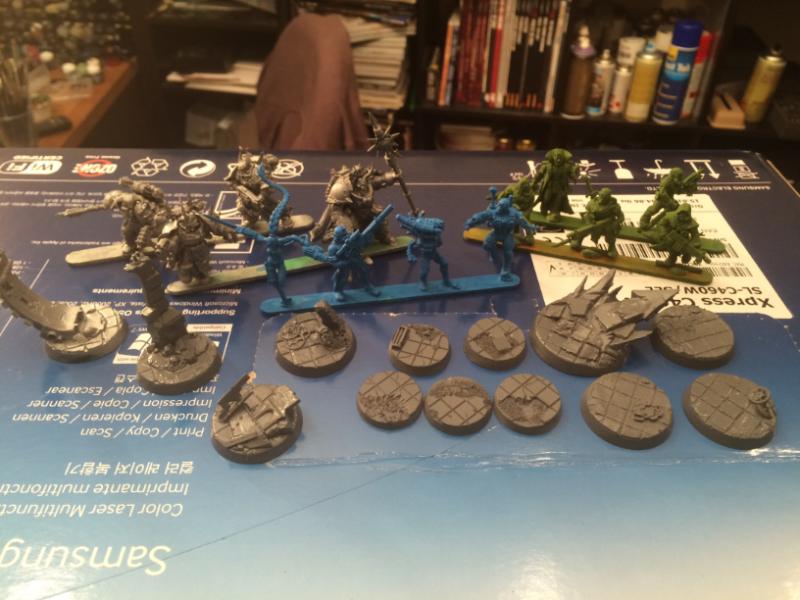 The bases are by
forge craft games
<- click and look
well mostly they are... I used 15 25mm bases for the cultists and a converted 40mm base for the Lord.
I used a push mold to copy/work their design to the 30mm bases for the
CSM
and Assassins.
Round 2 - Fight.
inked and block colours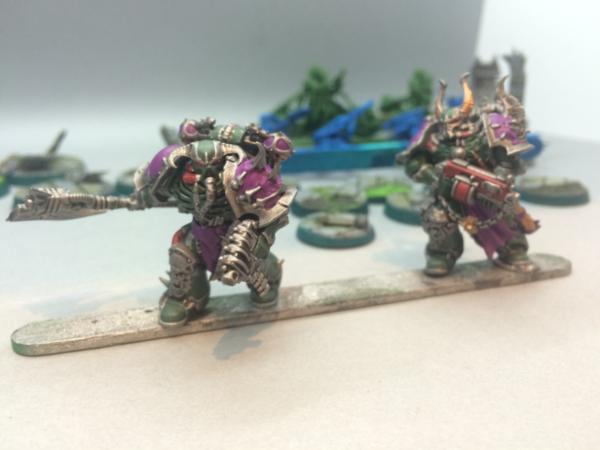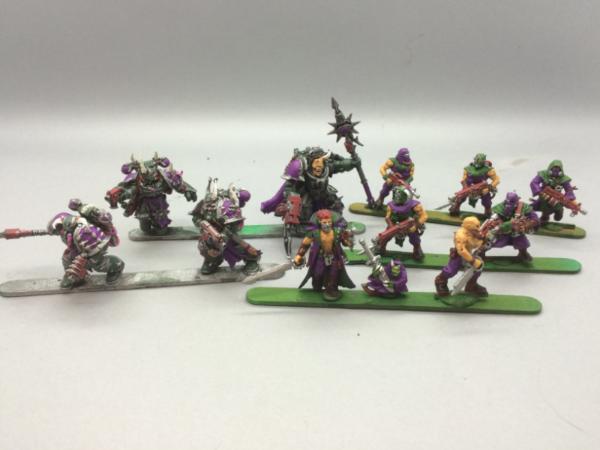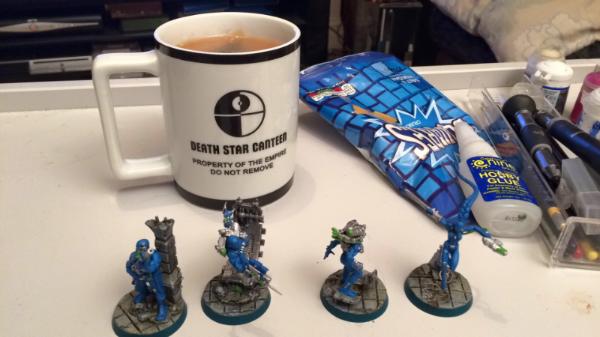 Final Round ... Fight.
Inking and highlights

Assassins Done!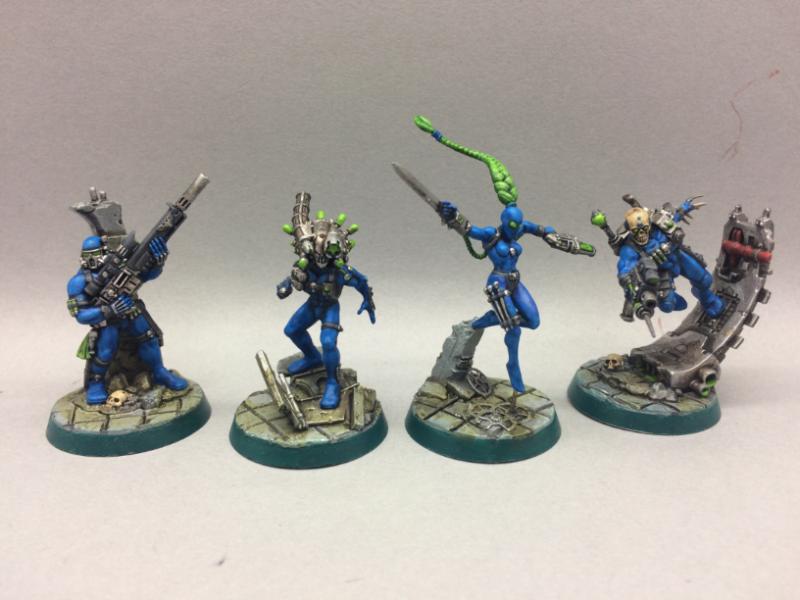 Chaos Done!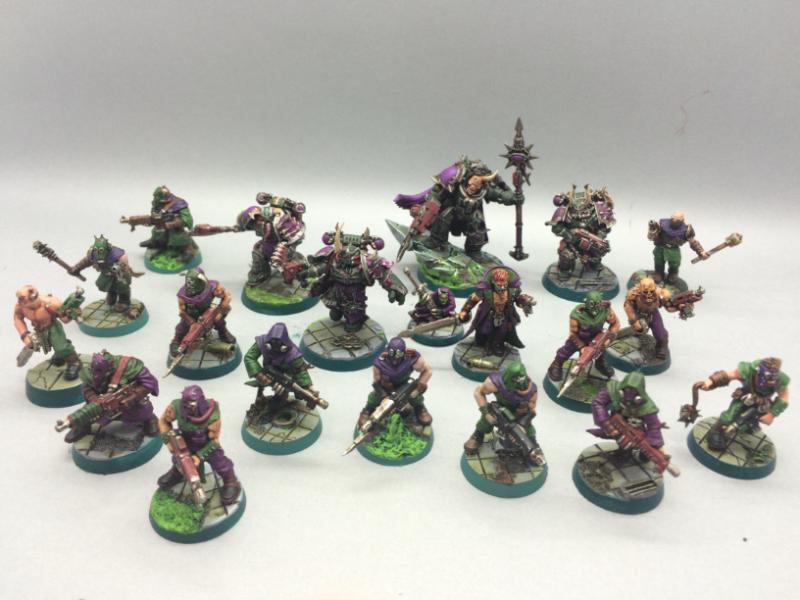 I played the game 3 times now, it's pretty good.
I'll get some in game Photos as soon as I play somewhere with decent light

Panic...