Looking For
-1-2 old metal Eldar Warwalkers Rogue Trader Style - so the pilot looks like he is hanging between the weapons and not on a seat.
-Current edition Rhinos, Immolators, Exorcists (especially those painted with the Order of Our Martyred Lady scheme)
-1 Seraphim metal wings/backpack
-
FW
Repressors (unlikely, but you never know)
Direct trade model for model
-2 Sisters of Battle Heavy Weapons Models with Helmets for 2 without Helmets.
-1 Sister of Battle Storm Bolter Model with Helmet for 1 without Helmet.
As I know there are some Sister's players out there always on the lookout for Helmeted Sisters.
I have to sell or trade: (all prices in USD)
Black Templars
5x Space Marine plastic scouts (one assembled, rest loose and the sprue with weapons) $15
5x Black Templar Space Marines assembled and unpainted $20
1x Back Templar Chapter Master assembled and some paint $8
1x Black Templar Hero assembled and unpainted $8
1x Space Marine Dreadnought (Twin linked Las-cannons and Missile Launcher) assembled with Black Templar icons and unpainted $27.25
Black Templar Accessory Sprues including vehicle upgrades parts removed for the models above $10
General
40k
Metal HPGs for old Leman Russ Tanks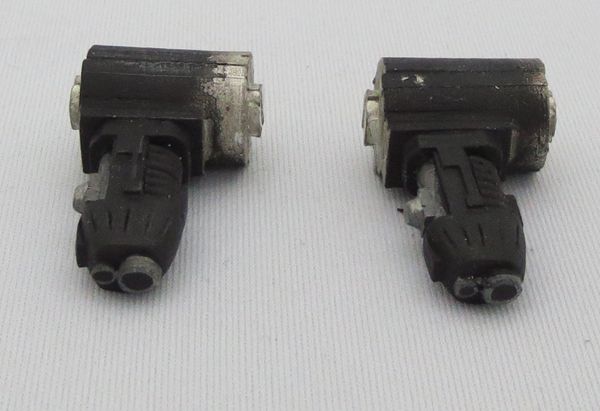 Metal Sisters of Battle Seraphim with two Bolt Pistols $10
1
oop
metal Great Harlequin with power sword pointing primed white $8
1
oop
metal Death Jester primed white $6
2
oop
metal Female Harlequins with Chainswords and pistols primed white $5 each
1
oop
metal Male Harlequin with Chainsword and pistol primed white $5
Seats and cross bars for the old
FW
Valkyrie $3
3x 60mm round raised bases (for
AM
Heavy Weapons Teams) $4
Rogue Trader Eldar Model Belgae Strongwill $10
AM
Heads (ask for details)
6x
AM
Heavy Weapon Team backpacks (painted) $3
AM
bits (ask for details)
General WFB
OOP
Mounted Bretonnian Sorceress (partially painted) $8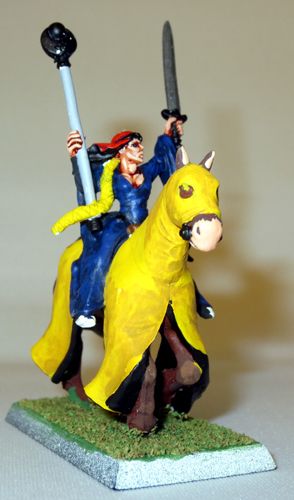 OOP
metal Knights Panther with Standard and Champion (painted and based) $65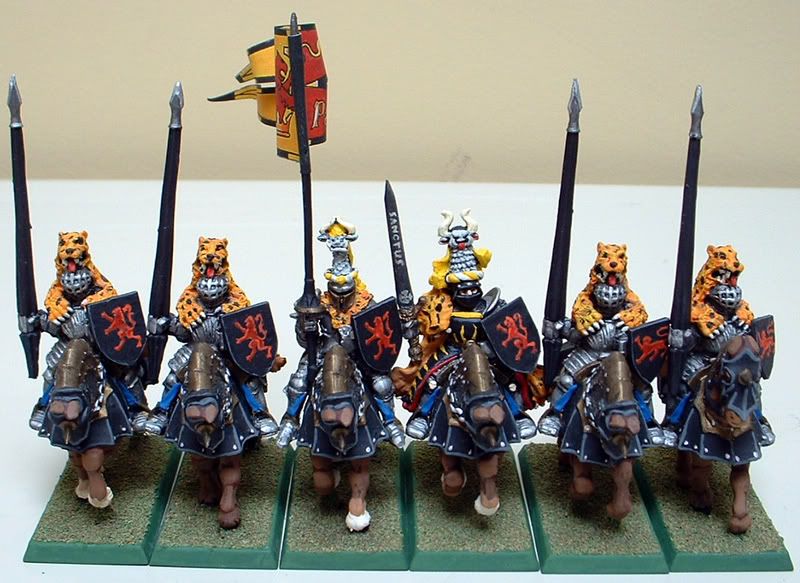 GW

Games

1x Mighty Empires Sprue $2

Classic - Battle for Armageddon Board Game - complete $25

Rackham Confrontation

3xPainted Rackham Confrontation Miniature Fianna Keltoise $25 each or $65 for all three
WHFB

and

40K

Books

Loads of old White Dwarf Mags for sale as well (US and Canadian editions)

White Dwarf Canadian Supplements 1-32 $5

The Nemesis Crown Booklet $1

Dark Shadows Summer Campaign 2001 $1

Conquest of the New World Campaign Supplement $1

Dreadfleet Supplement $1

Chapter Approved Annual 2004 $10

Codex Catachans $10

Battle for Macgragge $2

40K

Mini-Rule Book – 4th Edition $2

40K

Rule Book – Soft Cover – 4th Edition $10

40K

Rule Book – Hard Cover – 5th Edition $15

40K

Rule book – 6th Edition Hard Cover $15

Warhammer Fantasy Battle 6th Edition Soft Cover $10

Warhammer The General's Compendium Soft Cover $10

Warhammer Roster Pad Blank with Extra Sheets $1

Warhammer Ravening Hordes (2 copies) $1

Warhammer Dark Elves 4th Edition of

WHFB

$10

Warhammer Dark Elves 6th Edition of

WHFB

$10

Warhammer High Elves 4th Edition of

WHFB

$10

Warhammer Orcs & Goblins 6th Edition of

WHFB

$10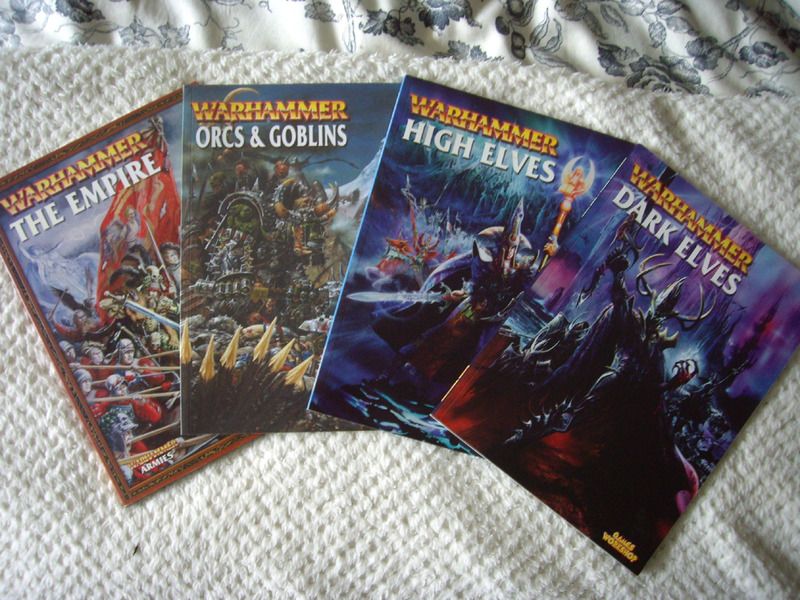 Codex Armageddon $10
Codex Assassins $10
Codex Tau Empire $10
Codex Imperial Guard Second Edition $20
Codex Imperial Guard Third Edition $20
Codex Imperial Guard Fourth Edition $20
Codex Orks Third Edition $10
Codex Space Marines Fourth Edition $10
Cheers and thanks for looking,
Captain Brown