Indeed the Minotaurs do Guildenstern. I've seen a couple of self-built shields which do a very good job of recreating the kind of shield the Greek Hoplites used (oval tower shield with a cutout on each of the long sides), but unfortunately I don't think I'm quite good enough with plasticard at the moment for that. I did try some (ok, pretty much all) of the shields in my bitz box, but all of them were either too heavy-looking, or were so large they obstructed the Minotaurs shoulder pad and took all the focus away from the "ready to lunge" pose.
The good news is that while building another five new inductees, I realised that another of the same blade, but held reverse-grip might work. Then I got carried away and glued it all: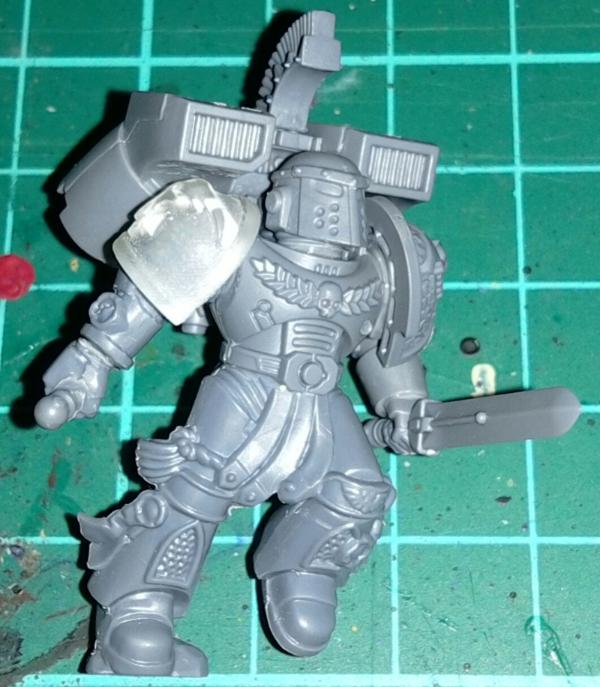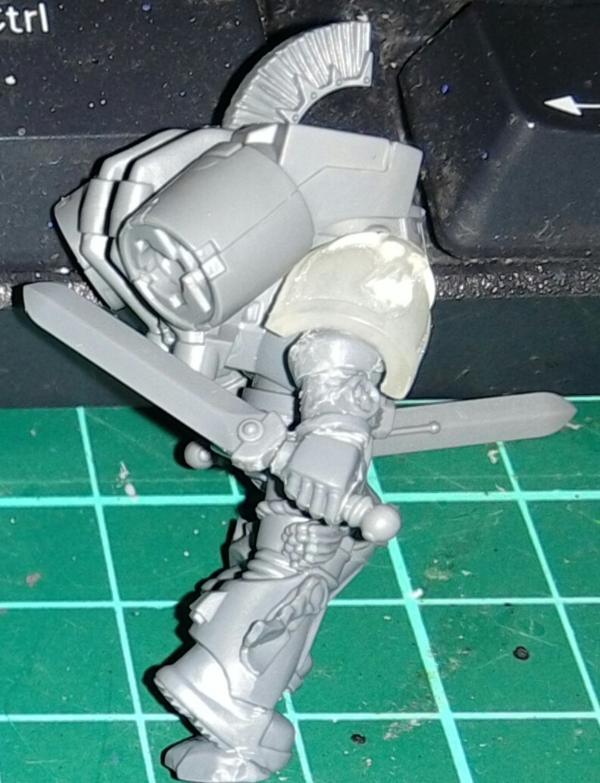 What do you think - does it work?
I've also got a trio of gunslingers, with a classic run-and-gun pose for the Viper Legion marine, shoot two things at once from the Iron Fists chapter, and more arrogant and stately plasma wielder from the Marines Malevolent. The obligatory pyromaniac (Fire Lord) and a Tranquillity Veteran Sniper from the Mantis Warriors round the latest Kill Team out to ten.