Hey All, this will be the *Official Showcase Thread* for my ongoing space sharks Army. I have a
wip
blog for it as well but this appears to be a largely different audience and this thread will feature obviously only completely painted works. This army is in effect, the army i wanted when i was 9. The way it would have been if it were 1989. If you have to ask about the green base rims, youre too young.

Grey Sharks with the classic scheme and logo. The goal was to paint an easy to reproduce scheme that was low stress, not too time consuming, and still meet a minimum standard of tabletop quality that im happy with. Im pleased so far. I have just reached my first checkpoint of completed models. 2 10 man squads a dread and a captain. The Captain ive shared before here so forgive the same picture being put up, its for the sake of completion, not tryna spam or anything. I will continue to post finished units here, as well as updated photos or whatever in regards to this army. So anyways, love it or hate, Space Sharks baby......
The pics are massive so you can zoom in in great detail if you wish: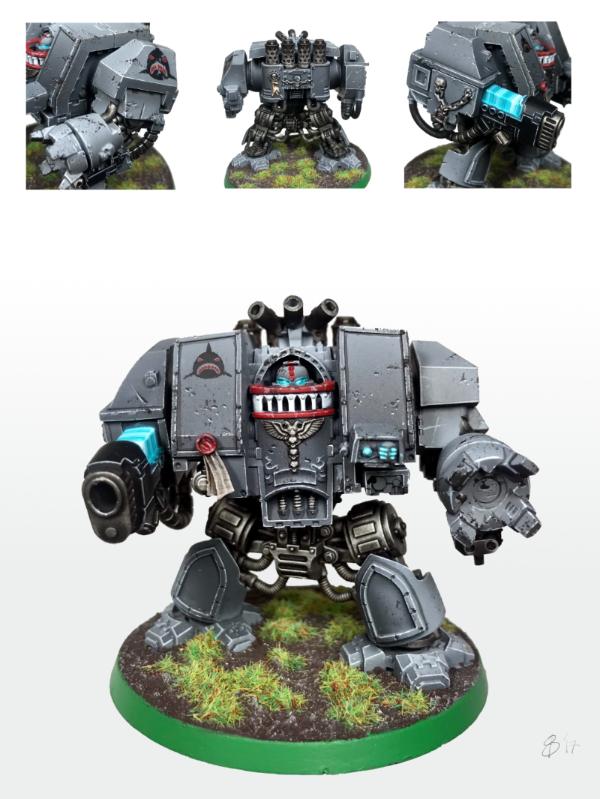 extra random shots
hope you enjoy em!
<3
Bebop