So I finally feel I'm getting somewhere now. Did some grass and other crud, and part of the table is now starting to look like the final product.
The horror that is doing static grass with a crappy fly-swatter applicator. I managed to only electrocute myself once.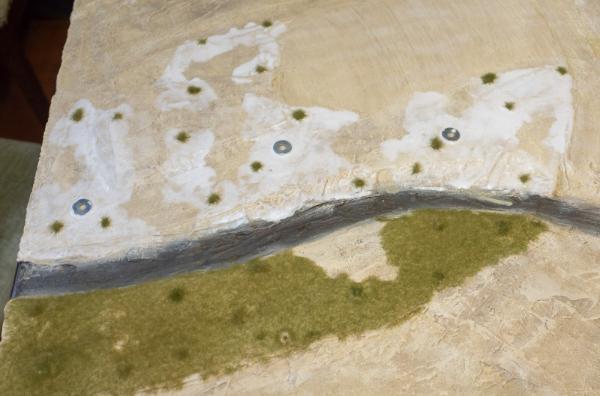 Got about this far up the board before running out of grass:
Dug into my supply of tufts and deposited some crushed leaf material:
Close-up: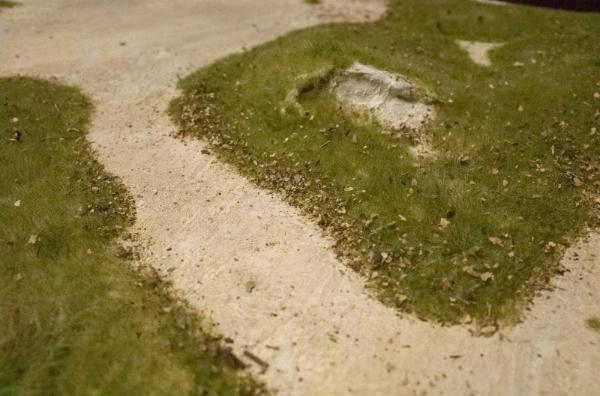 Top view after doing some more crud: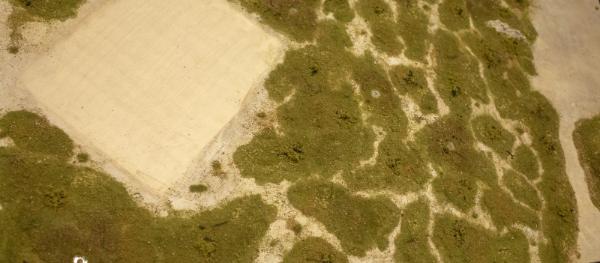 I used various turfs I accumulated over the years, with bits of plant root: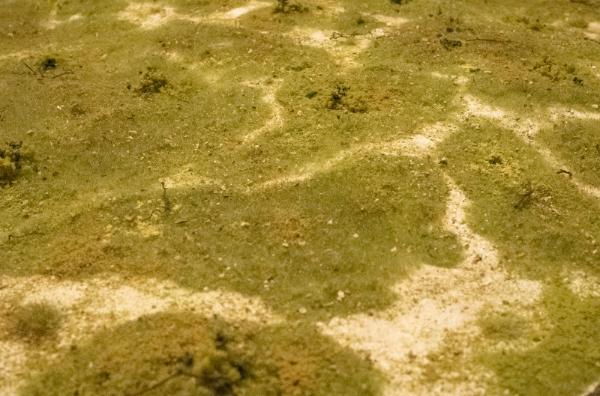 Closer-up: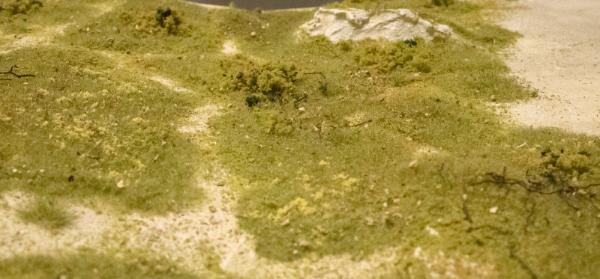 Also tried a bit of sand and rocks, maybe nice for the roads: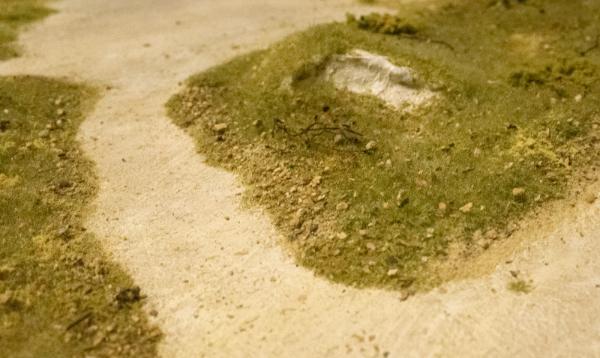 The spots for the trees get some extra 'dead pine needles':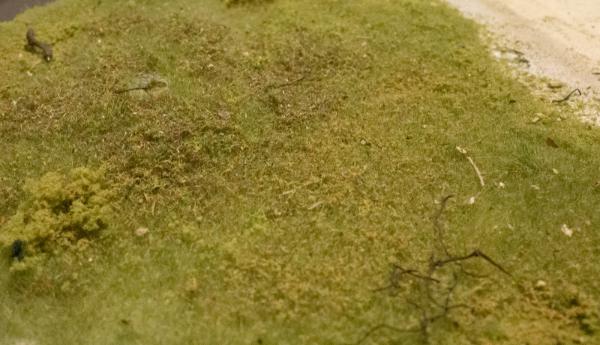 And then I wanted to see what it would all look like with the trees and buildings: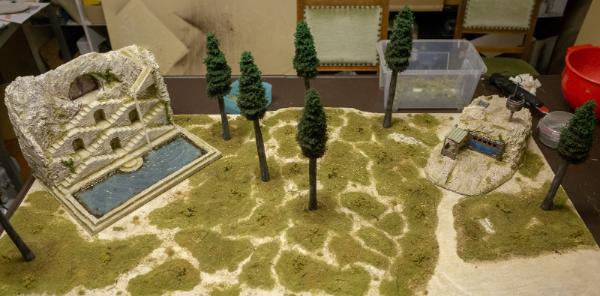 The hideout: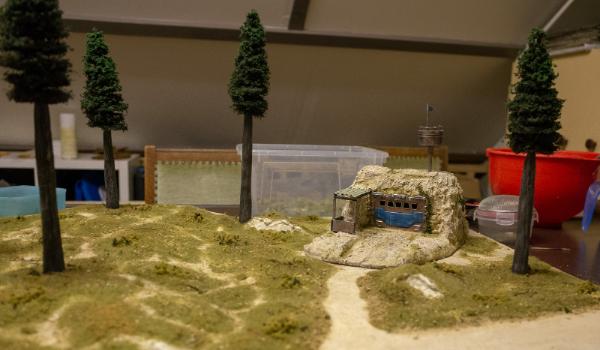 The temple: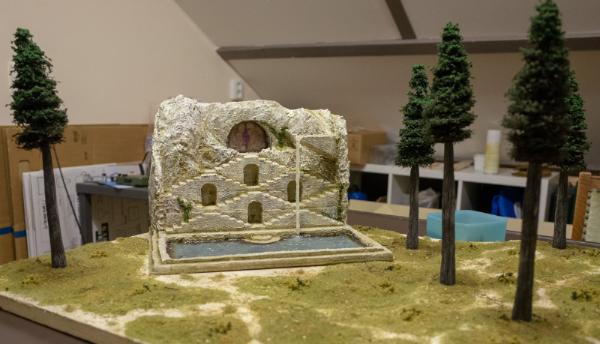 One third of the board nearly done: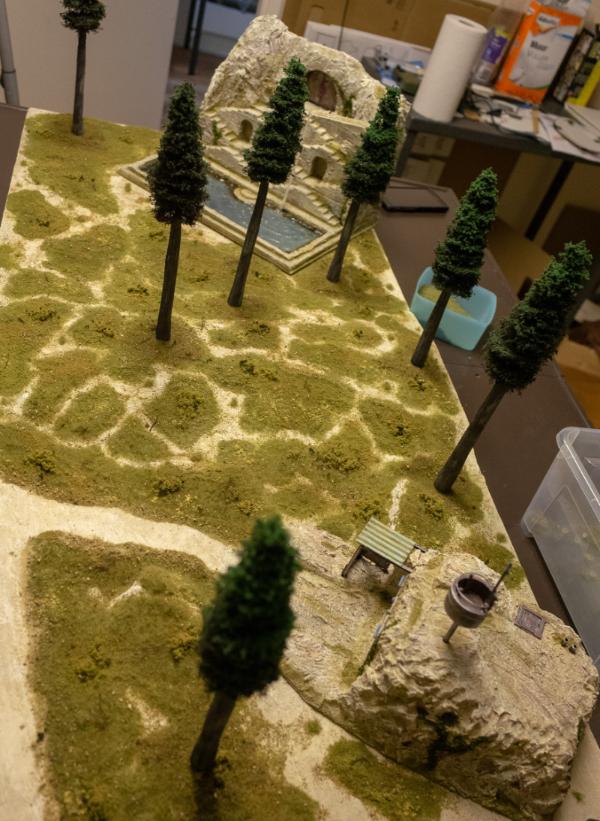 And I'm fairly pleased. None of the scatter material is actually sealed yet as I also ran out of glue. Hopefully I can manage to not mess up that stage.