So I've been building some terrain for my Maelstrom's Edge forces. After building a temple and outpost in a rocky sandish look, I decided to build an entire 4x6 table to match. I'll be recording the progress, slow as it will inevitably be, in this thread.
Here's the finished temple and outpost: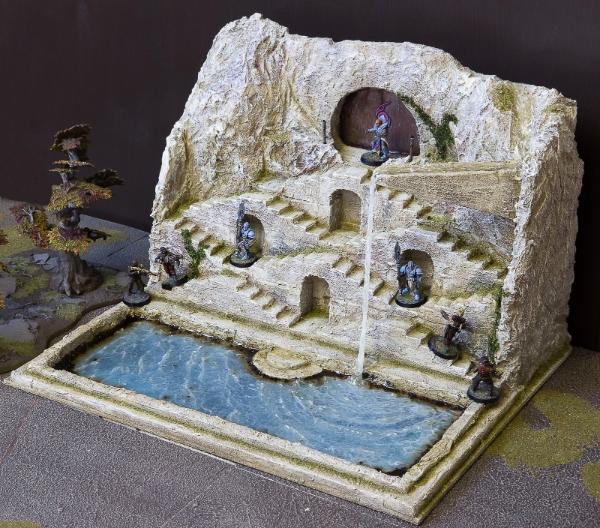 I've just done some planning so far: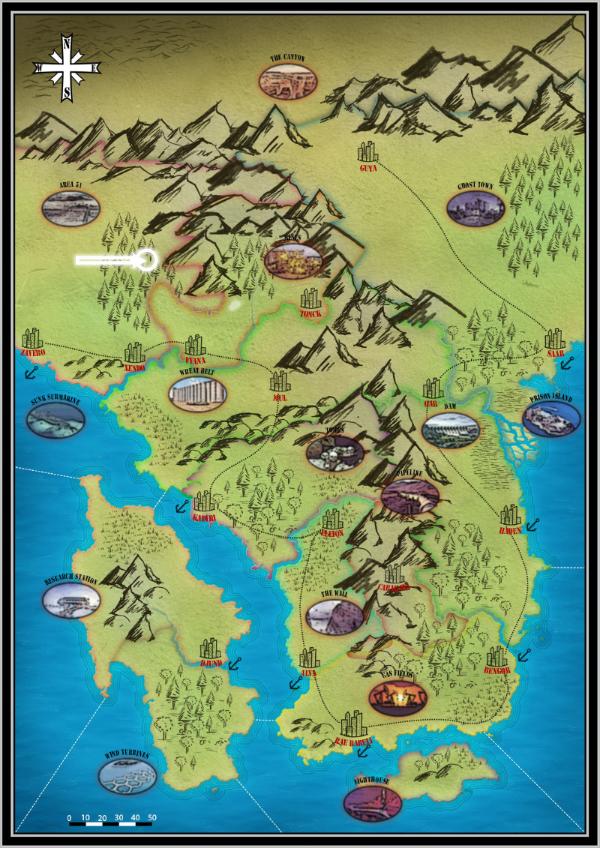 I've set my battle reports on the planet Asper so far, so I'll situate the new terrain on that same planet. I decided there is a "Kakamba peninsula" somewhere on Asper, featuring various points of interest and also a point of not so much interest: the backwoods town of Sirsi. Not very developed, small, on the outskirts of a small pine forest bordering a mountainous region. The people of Sirsi do some farming, some mining and other basic stuff and some illicit trading. They're also near a spot chosen by the Karist Enclave as the site for one of their secret bases. There's a white arrow and circle on the map to point out the not so precise location.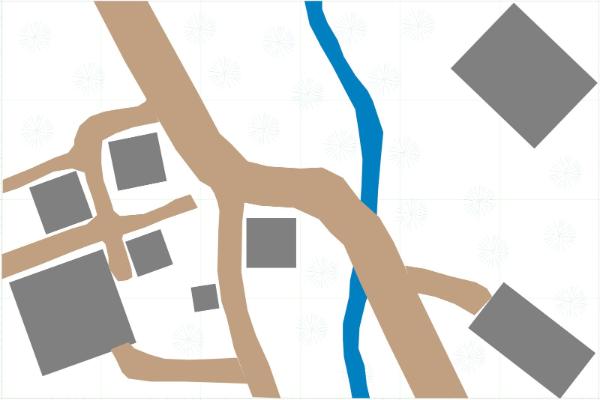 Rough sketch of what I aim to do.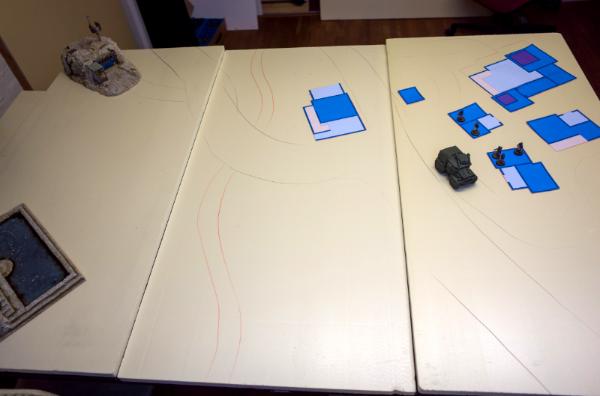 Putting ideas to foam.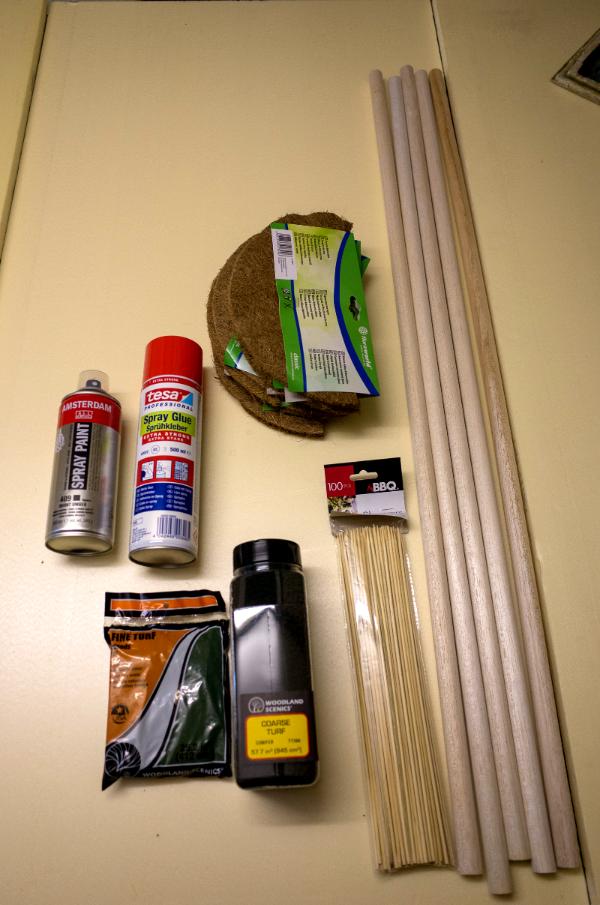 Supplies for a fair number of big honking pine trees.
To be continued.