A pretty interesting wargaming related ebay auction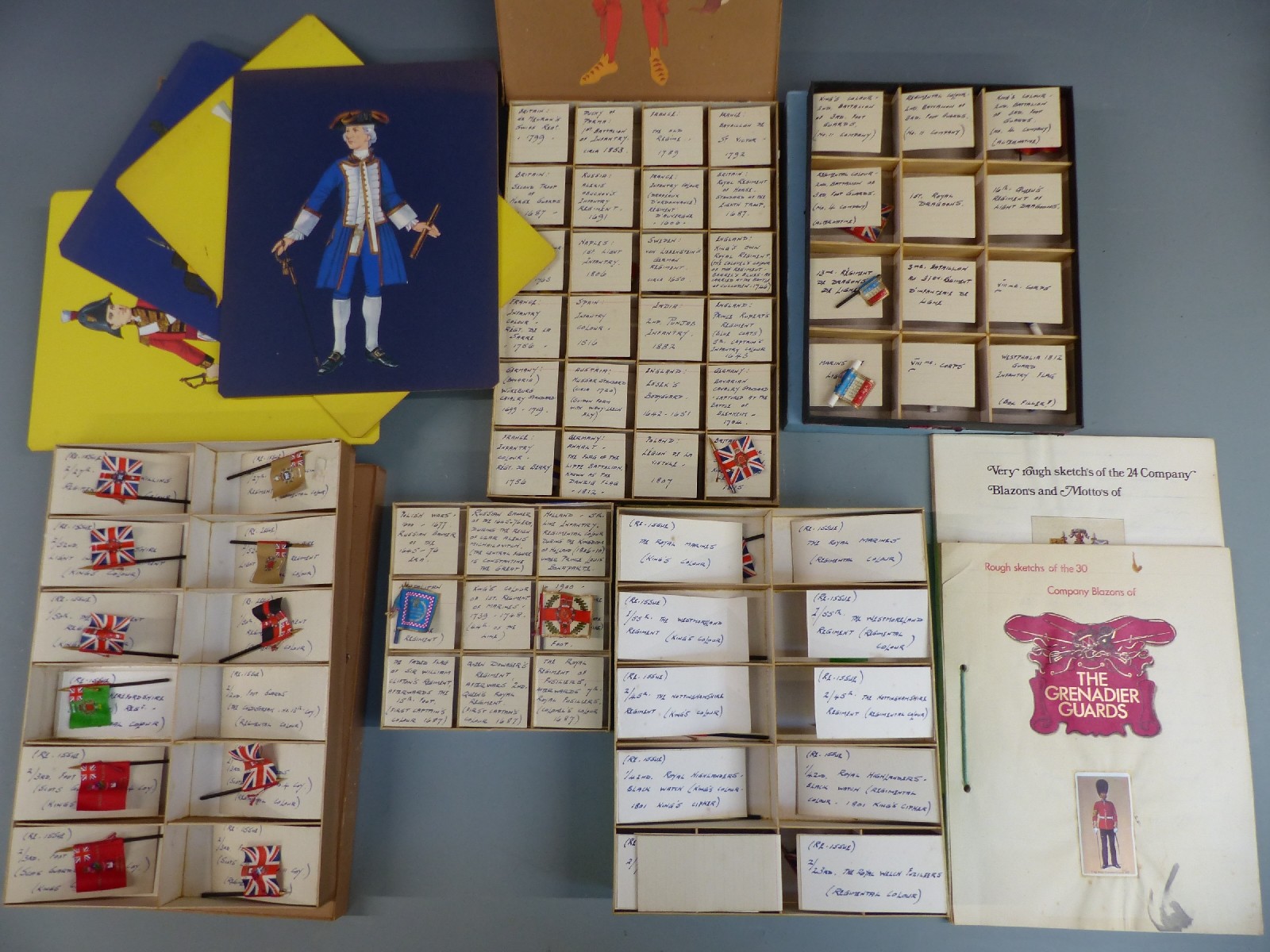 https://www.ebay.co.

uk

/itm/Handmade-Painted-by-Peter-Cushing-Actor-War-Gaming-Military-Flags-Collection-/372523133757
A collection of military flags for war gaming / display / diorama use, hand painted / finished by the actor and Hammer Horror star Peter Cushing as a gift for his friend Don Houghton, the British television screenwriter. The flags include 16th Light Dragoons, Royal Regiment of Fusiliers, Black Watch, Royal Welch Fusiliers, West Kent & Oxfordshire Light Infantry and flags from France, Germany, Poland etc.
The collection covers mainly the Waterloo era but includes some earlier and later examples, approximately 60 in total, together with two manuals/books 'Rough Sketch's of the 30 Company Blazon's of the Grenadier Guards' and 'Very Rough Sketch's of the 24 Company Blazon's and Motto's of the Scots Guards' all detailed in Peter's handwriting.
This collection has obviously been a labour of love for Peter for his good friend Don Houghton, the delicate handpainted flags/standards are so colourful and detailed.
The boxes that house all the military flags also look to be handmade and each item is compartmented and carefully wrapped in tissue paper.
Peter's love of art, military games and attention to detail are all apparent here. This is really a one-off museum piece.
The only slight downside is that somewhere along the line a few of the flags/standards are not in the box anymore possibly from being played with by Mr Houghton or his family. 64 out of the original 75 made by Peter are still present and wrapped in their original tissue paper.
Peter Cushing's interest in war gaming is well known, please see Pathé short film via this link:
https://www.youtube.com/watch?v=qEC7dsFlvIE