We have a local event coming up for silly, non-optimized lists. As I already had quite a few gretchin in my ork armory, I decided to build up a 1000 pt force of only Grot units. Not proxies, but an army of gretchin, killa kans, mek guns, and a couple of counts-as
HQ
units. This means finishing some idle projects, and almost doubling the number of grot infantry I already had. I'll be posting here partly to keep the momentum up
First off, this was an excellent excuse to buy some more Kromlech minis. I'm not getting more than the one squad for now, but I'm just a whore for Kromlech's sculpts. I finished these guys up pretty quick-- just a straight forward assembly and paint job.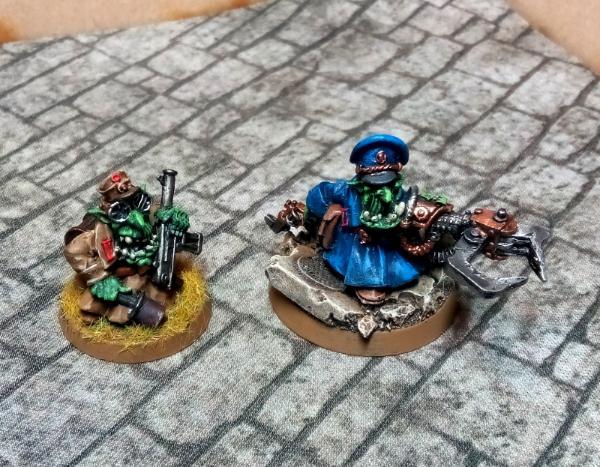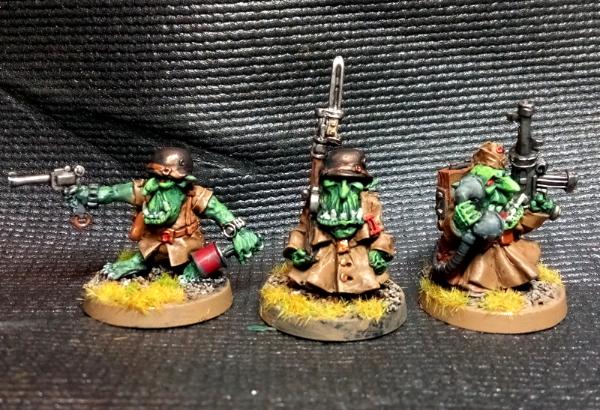 Most of the new infantry will be Imperial Grotsmen--gretchin that have taken after their Deathskull masters and equipped themselves from scavenged Imperial kit. Being grots, of course, they have to settle for the least impressive loot: lasguns, scraps of flak armor, and other Guard bits. Eventually the commonality of their equipment does create a sort of fragile and short-lived esprit
de
corps.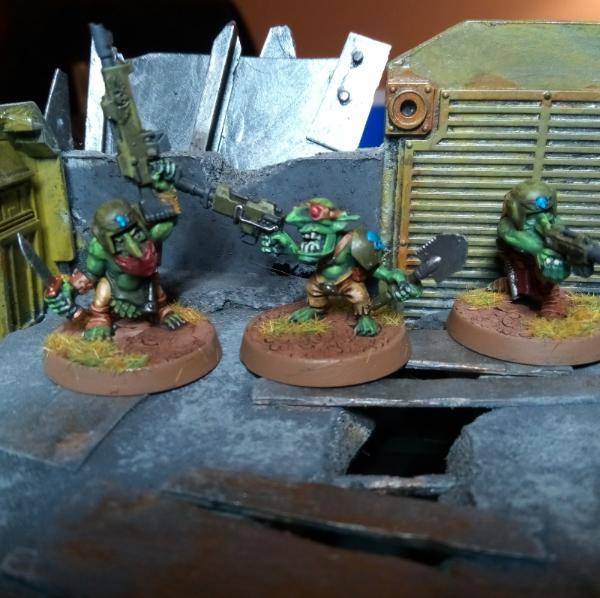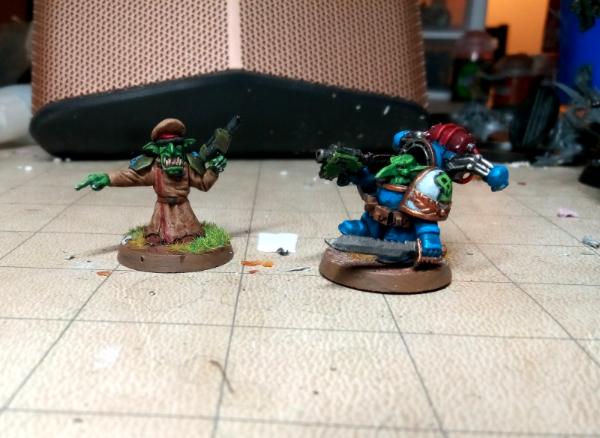 A few of these greenskin wretches manage to scrape together enough armor fragments to become Ineptus Grotstartes. While impressive looking to their weedy kin, their nonfunctional and damaged suits of armor do little for their battlefield survival, and these ambitious gits are prone to being krumped by the first mek or would-be 'ardboy to lay eyes upon them.