Hello all, welcome to what I hope will be a picture packed thread about my delving into the wonderful world of Lord of the Rings minis.
This all started many years ago when
GW
teamed up with DeAgostini to produce a
LotR
part works, I quickly subscribed to. Sadly I didn't make it through the entire run of the part works, but because of it, I had a reasonable collection of Middle Earth miniatures.
It's been quite a long time since i've painted any of my
LotR
models but I was recently in need of a change so I grabbed a few warriors of Rohan to paint up.
These blokes are all but done, just need to be based. I haven't found a shade of green that i'm quite happy with yet for the cloaks, so that's why there's four greens for four warriors.
Really simple models to paint. All done in lovely big blocks of colour with no need for any fancy techniques. Drybrushing and highlights was as advanced as I went with these guys.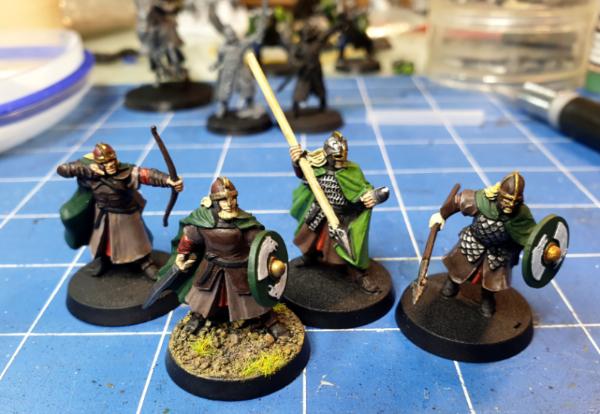 I had forgotten how enjoyable this fantastic sculpts are to paint. They aren't overly detailed, but they don't lack because of it. I'm not sure how long they took me to paint, but the time flew by.
Buoyed by these initial warriors, I quickly jumped up a few steps in the chain of command and grabbed the good Theoden King, himself. Which you can see primed and ready to go in the above picture (you can actually see three of him

)
Another days worth of painting and I'm really happy with the finished results. This was such a beautiful model to paint. Captured the detail of the movie character almost perfectly.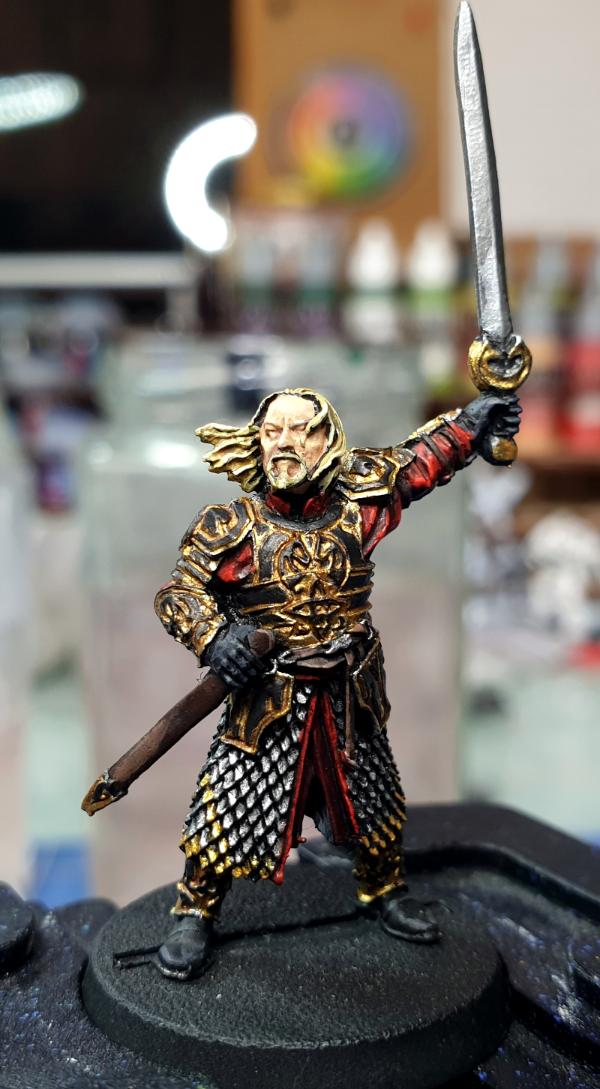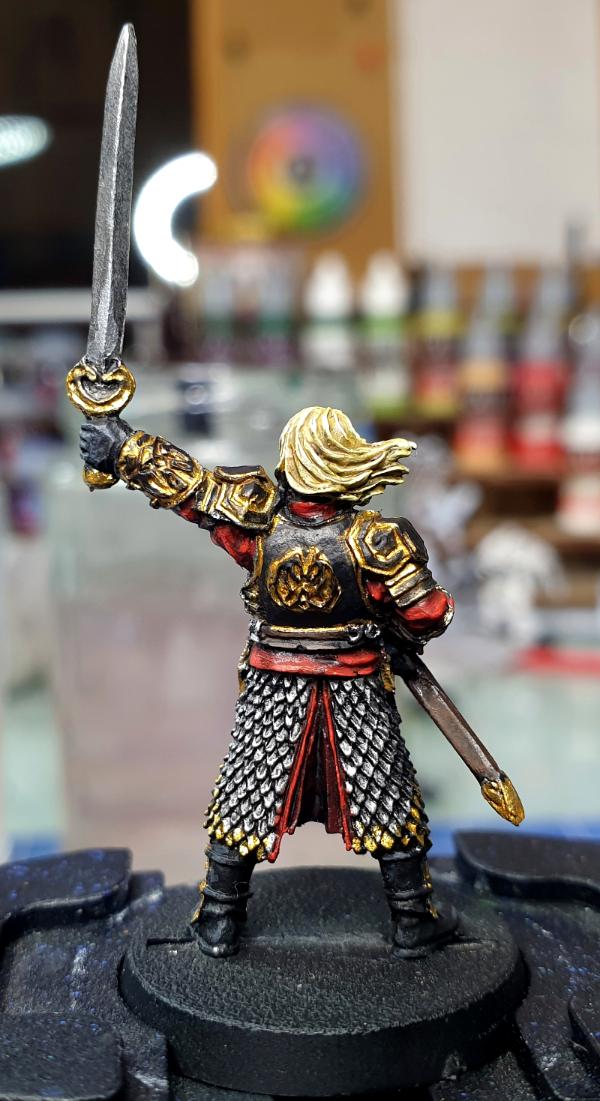 I decided not to put any green on this model, even though the undershirt under his red tunic is green in the movie. I just felt like the model itself didn't need it.
The only painful part about painting Theoden was highlighting each of the scales on his mail coat, which was the last part that I painted. That took longer then I would have liked. And even though I know I could have saved myself a bit of hassle if I had drybrushed it first off, that's just not how this model came together for me.
In total, at a guess, I think Theoden probably took me about 4 hours to paint. But again, I wasn't really keeping track.
That's all I have done at the moment but I've got another 3 warriors half painted. So stay tuned for them in a day or two.
Thanks for looking! I appreciate any comments and critiques. Any feedback in general, fire away!