Greetings all,
The Alt-History Weird
WW
II game Dust 1947 has really grown in my local scene, so I'm making a thread for those interested.
First, let's start with a completed unit, just finished today.
An assault squad unit of the Chinese People's Liberation Army: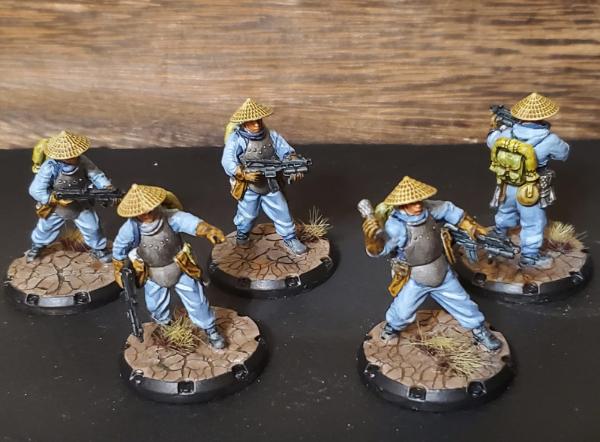 While I am using Contrast paints almost entirely on my Mythos faction, these were done with the traditional method as well as the Contrast range. The portions where I used Contrast paints:
The hats (aggaros Dunes)
Gloves (Leather)
the boots are the Black Templar.
Guns are Black Templar with a hint of the grey on top portions.
This is my main army, a more recent project. More to come.
For those of you who prefer genetically altered maniacal apes, or fancy Cthulhu cultists, I'll bring that too.
Feedback and comments welcomed.