So, this project is still a thing, believe it or not. Or maybe a better way to put it would be, this project is a thing again! After some gentle prodding from my client and good friend, I dug the pieces of this monstrosity out from the back of my modeling shelf, dusted them off, and brought them over to his house to see what I had so far and what it might take to finish off the damn (damned) thing.
I didn't know what I'd find. It had been two years since I'd worked on this, and moreover back then when I had been, I'd been working on it piece by piece… which means of course the thing had remained in pieces. My first step was to put things together, in part to get a sense of what the whole would look like – and more fundamentally, to re-motivate me.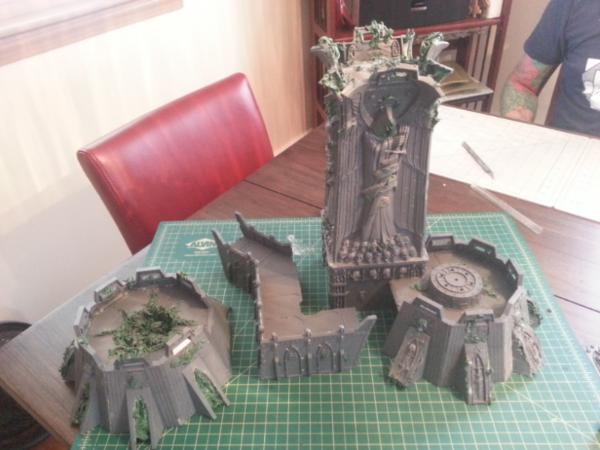 You know what? It looks closer than I thought. All of the major elements are here, and most of them are done or nearly so.
And I have to confess, I liked the way it had been taking form.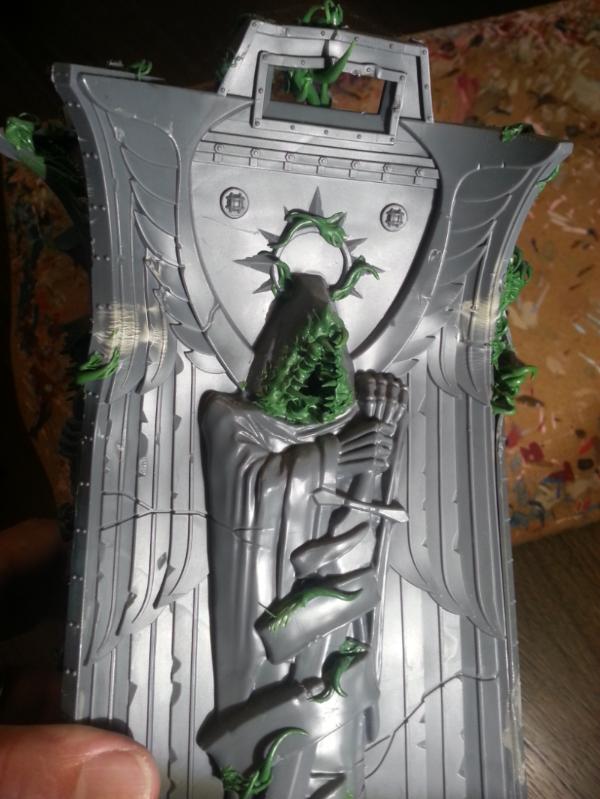 Here and there I may have gone a bit over the top…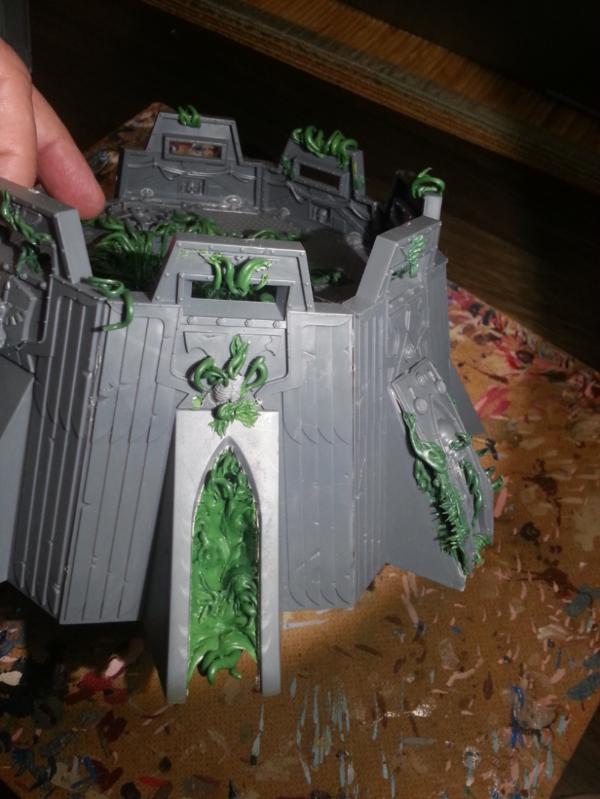 But hey, chaos, amirite?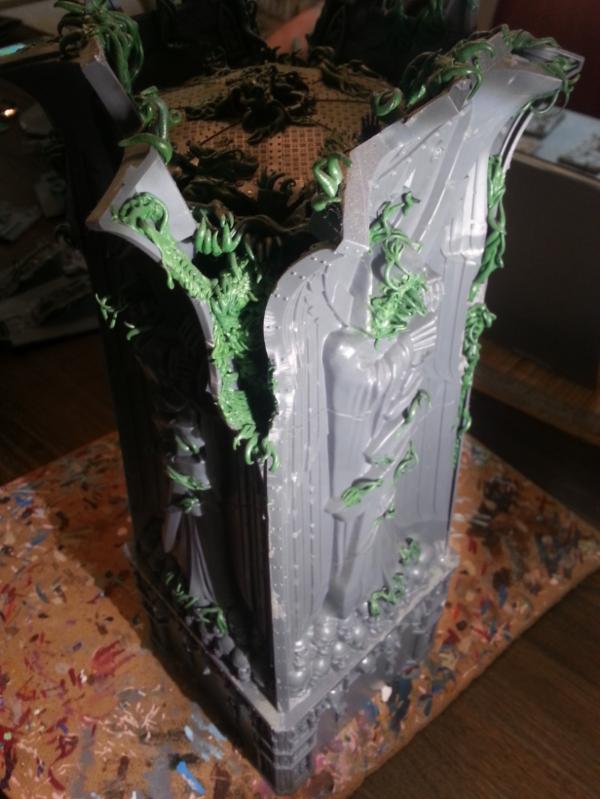 You know the objective secured/tainted special rule in the Curse of the Wulfens daemon formation? Yeah…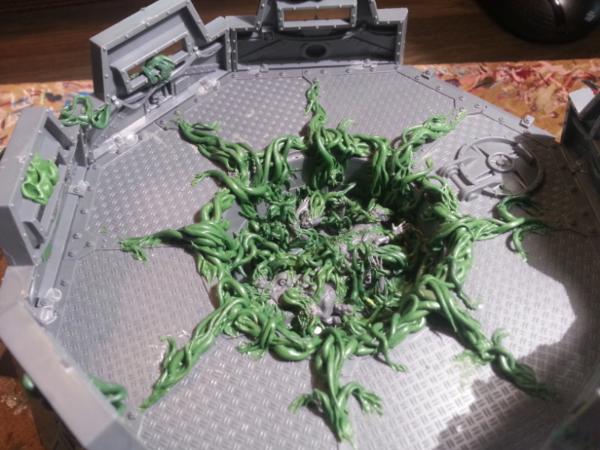 So I'm going resume this project and try to finish the modeling over the next month or so.
And then turn it over to Mason to paint (tee hee). Stay tuned….