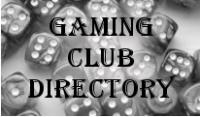 Squad Praxor: PCS
Squad Praxor is a Greater-Peoria Area gaming club based around the Peoria Christian High School Board Game Club. It was unofficially started in 2009 and has had as many as 20-some members at a given time. Currently it focuses on War@Sea games during the school day (typically lunch), with an occasional Horus Heresy Board Game, Bang! Card Game, Crimson Skies, Rogue Trader, Battleship, Settlers, or Narnia Stratego session breaking out. On about 2 weekends every month, we gather together at a lonely brick ranch in Roanoke, IL for some serious (or not so much) 40k action, grill some burgers, or call Lobukia, our founder, a cheater every time he wins.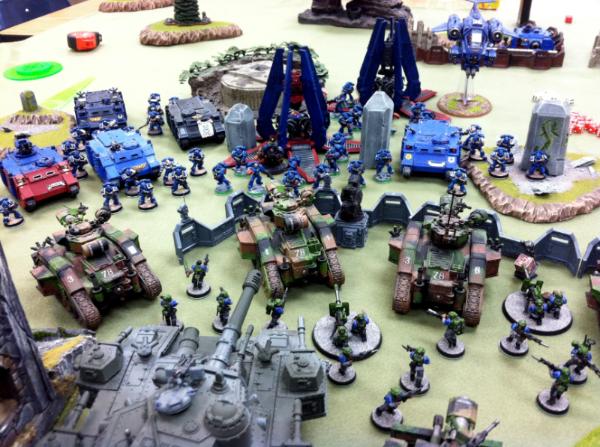 Members with BP average
ExdeathYourJudge

23.4 (3)
Doctarro

20.975 (4) *need last battle*
mkbrutaka

25.35 (4)
Rooney_Plays_Orks

18 (4)
Zac 13.00 (1) *need last battle*
Micah 20.725 (4) *need last battle*
Jake 22.25 (2)
Conner 16.75 (4)
Eric 15 (1)
Matt 0 (0)
Things to consider
Do we want to do AARs? (psst!, that's an After Action Report

)
When/Do we want to integrate the new Apocalyse

rules into the club?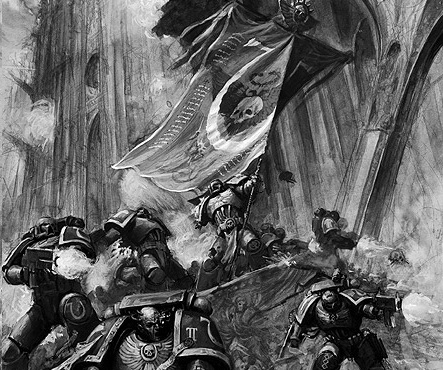 Upcoming Events
FOR THE CURIOUS: I've received several PMs about how we play. Its 2.5k lists, blind opponents/mission (you CANNOT make your list when you get there, must come ready to play). We allow IA, but no more than 1 of any IA unit. Apoc units (using the IA Apoc rules from April) can be used, but all str D weapons drop to 10/AP1, no blasts larger than 5". Typically we make Apoc units count as a KillPoint/Slot per SP.
July 16th : Evening Cookout and 2.5k club play. Should have new terrain

from Angry Badger by then... check it out! Great games (sorry Zac), the Eldar took me to a very close match, Tau and SW had a close one too (the dice hate Tau it seems), and it sounds like the Vostroyan FirstBorn have a blood feud with Papa Nurgle now. Please note that the 23rd is a 9:30am match so that no one misses out or makes unneeded trips. Good times guys, good times.
July 23rd : Lunch Cookout and 2.5k club play.
July 30th : Evening Cookout and 2.5k club play
August 6th: Good times, even with the food debacle
August 17th: Saturday morning club game @9:30 Good times, used the Feast of Blades missions and are now keeping a running BP average for each player
August 31st: Saturday morning club game @9:30 Ton's of fun again. Sons of Horus, SoB/DW, Eldar, and SM were the winners. Good to see some new blood (and some really well painted models)... glad we actually could have warm pizza this time
September 14th Saturday morning club game @9:30 Practice on those team battles was fun, listened to the whine fest about the Space Hulk even though Eric and I were the only ones playing the game (good game Eric). Horus and Big walkers battled while Sisters burned away at Tau and the Guard fought off the Deathwing.
September 28th Saturday morning again @9:30! See you guys there Tau scare me. Good games Ben and Micah... so good you scared Rooney and Conner away from Flatcon
October 12th Saturday morning @9:30 for Flatcon practice! Thanks for coming out guys, good luck at Flatcon next week teams!
October 26th Saturday: Heading to FlatCon all day! Great times at the Old Flatcon (Draigo had to make me a Sammich!)
Nov 6th: 930am at my place, see you there!
Nov 19th: Last meeting of the month (due to family travels and TurkeyDay) See you guys @930
December 7th: good times and an Apoc battle!
Dec 23rd: 9:30. C u there guys
Dec 30th: last one of the year.
OKAY... clearly I've let this slide
Still playing every other Saturday when possible. We fall off a bit with Scholastic Bowl (most of the club members are either players/coach on the Conference/Regional Champs team.... looks like no State Champ 3-pete this year, nuts)
Next meeting: March 22nd @9:30
Next RT RPG night: April 5th @9:30
Sept 2015 campaign narrative game AAR http://www.dakkadakka.com/dakkaforum/posts/list/664527.page#8137403

Contact Details
just PM Lobukia

with any questions you may have