Alright folks, one more for this batch of drawings.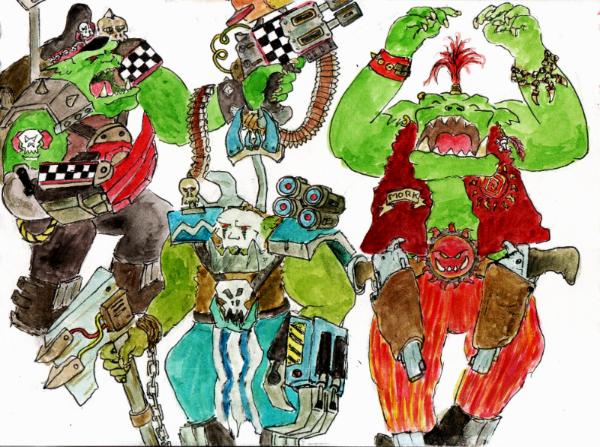 This is an odd one depicting the three ork bosses in the final chapters of Smirking Da Chosen One. Left to right it's GorGoff, still holding on to the top spot as the big dog of Gorka-Fleet.
Then it's GulGog in the middle. Based on our very own Dakkanaut GulGog Tuftoof's eponymous warboss.
And bringing up the right hand side of the page is supposed to be whoever is newly in charge of the Morkas on the Biz-Mork. DazzDakk or RoxxGorr I'm not sure as I havnt written it yet.
Thanks for visiting the Sketchbook and hope to be drawing again soon. That's me for now at any rate but you never know when the urge to pick up a pencil and doodle will strike.