gobert wrote:

Argh, that sounds a PITA, glad you rescued the model... I hope the carpet survived the spill
Cheers, luckily none of mine went on the carpet, but I saw one on Facebook the other day where the spilt paint (not Nuln Oil) was actually soaking into the models he's just done, and his first thought is "ooh I'm going to put this on social media!" Bloody idiot.
Anyway, I've begun stripping the Lightning down in manageable chunks, partly to preserve my patience, partly to prevent any further cockpit damage. In the meantime I've done a little bit of Titanicus stuff, starting with this pair of Warlord Gatling Blasters.
Took me ages to find a nice yellow method, came up with this:
1. Get a nice bright basecoat going. In this case I've used Vallejo Golden Yellow over a coat of Dead White, a nice stark, but flat colour.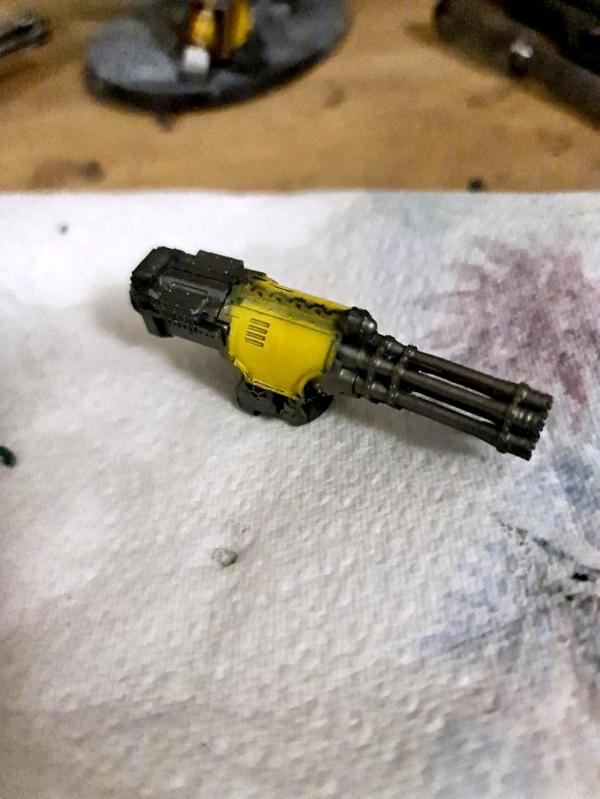 2. Take some weathering powder, in this case Forge Worlds' own make, and use a dry brush, heavily apply it so it's almost solid black. Don't worry about streaks or anything as shown below:
3. Grab a slightly damp cotton bud, and start to remove the layer. Important: You don't want the cotton bud to be soaking wet. I've found that saliva for some reason actually works a bit better than water, and so just a light lick of the bud (giggidy) gets the best result.
You just want to buff it, push the bud around the edges so you get this black lining, and towards the centre of the panel use a very light touch, keeping the bud moist so you're almost buffing it.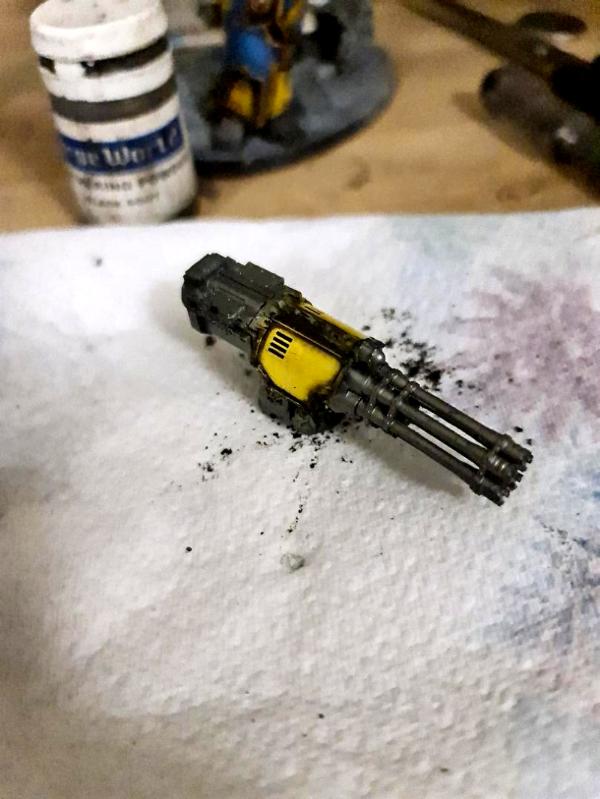 Perhaps the photo doesn't do it justice but you end up with a nice contrast between the edges and the centre, with some shine when the light catches it. Make sure to seal it with some varnish once you're done then move on to the rest of the model.
By playing around with the amount you actually remove you can get some nice grimier, industrial looks such as on this Reaver.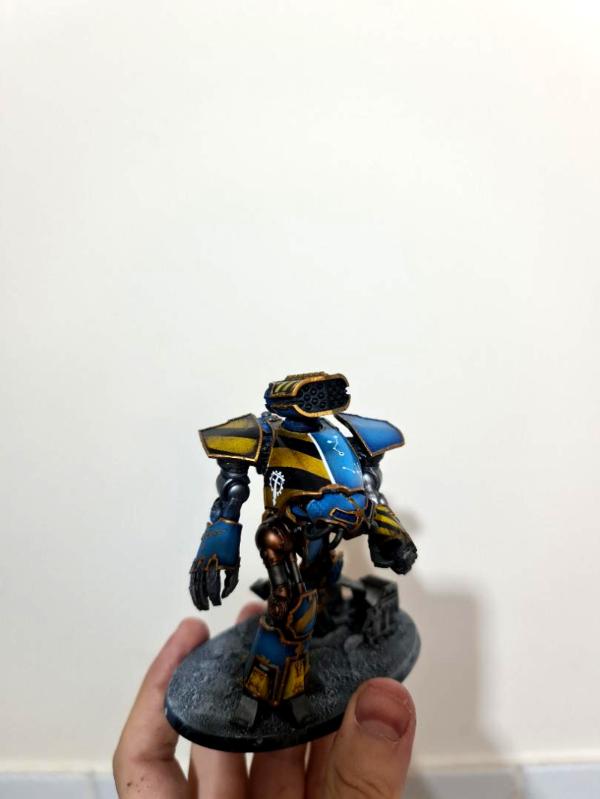 Same technique except that I removed less powder, and worked it in more before removing it so there was more of a stain on the yellow. Overall it's turned out very nicely.
Majority of remaining Titanicus work is just final details, a couple of Turbo Lasers to finish as well as general touchups and some repairs from a bit of damage when moving flats, but will keep this going with the Lightning. Hope you enjoyed this one and give the technique a go, see how it works with you