Got my third battle in last week, I lost, but had a good time playing the game. Too good as the only photo I managed to get was of my army before set up. Not completely painted, but much further along than I usually get.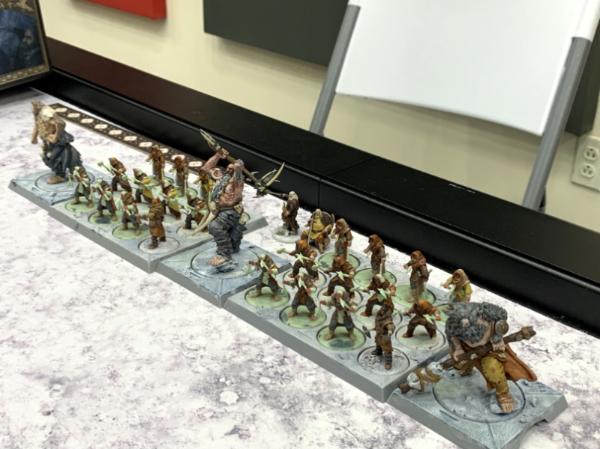 Free Folk painted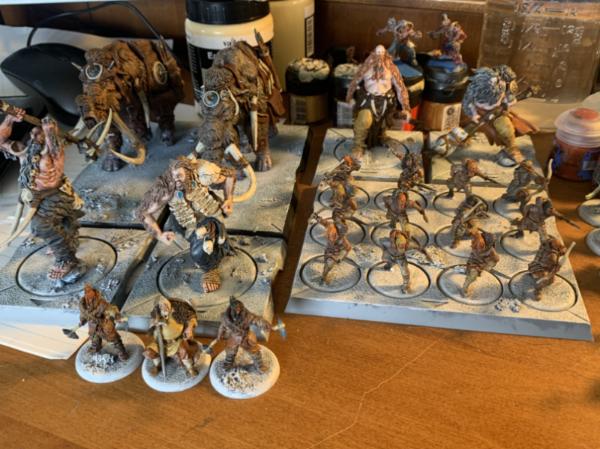 I've done some more work on them since, but have failed to take pictures of them.
In the mean time I have exploded and purchased Starks (and Lannisters), and actually took part of my extended weekend last week to get lots of painting done.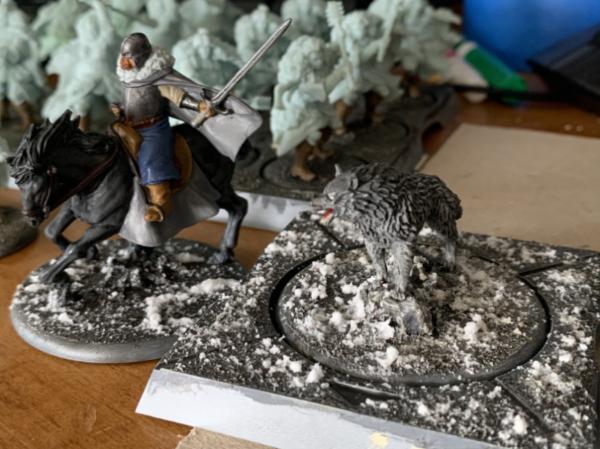 A winterfell Guardian and Grey Wind
Stark Outrider unit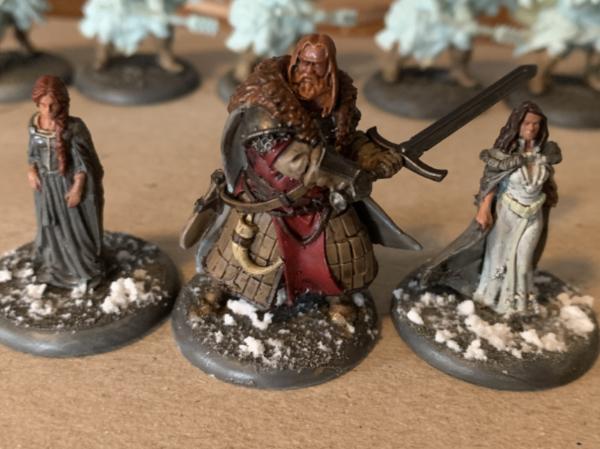 Caetlyn and Sansa Stark as well as Great Jon Umber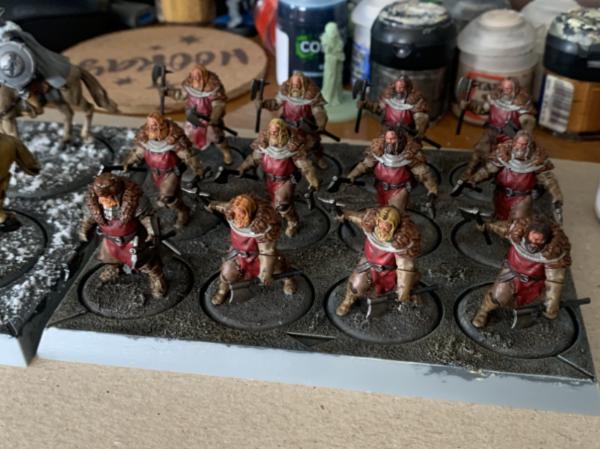 A unit of Umber Berserkers. The bases have been snowed since.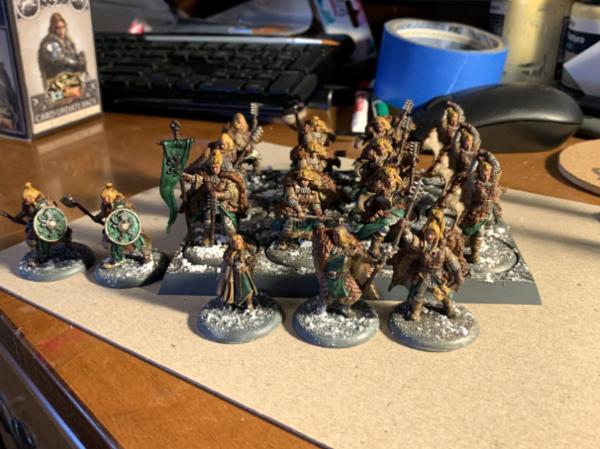 The Mormonts have also joined the army, including both characters and a couple of extras from the Stark attachment box.
I got the bases started on the two units of Stark Sworn Swords this morning before work, but they will need to be rushed for Saturday as we have rekindled the interest in the game here in Saint Louis. We have a Meet Up at the Manchester Miniature Market location this Saturday @ 1pm.