Dr H wrote:Good job. Looks swampy.
Cheers Dr H, he came out well in the end

Theophony wrote:Swampy looks great

.

What is that Reaper model in your haul?
Cheers Theo, hes a rock troll
Gitsplitta wrote:Swamp Thing looks really good Dr H. Nicely done.
Thanks Git's
monkeytroll wrote:Very nice, definitely captured the swamp.
Cheers mt he was good fun to paint I wasn't sure what direction he was going in at one point but it all pulled together!

This weekend I assembled some Wolves from Mierce which I'll use for Frostgrave I expect, these are the original sculpts not the new ones.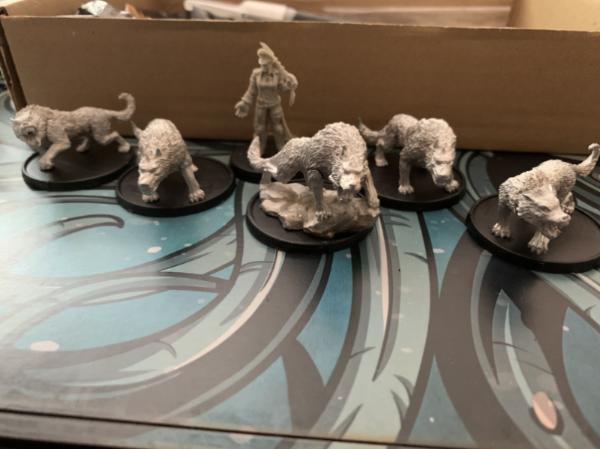 I also undercoated and started the base layer of blue for the first three trolls, progress is dead slow but its better than none at all.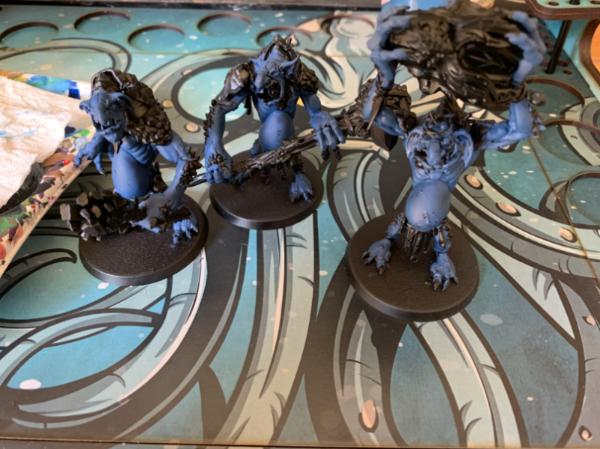 I cant remember the paints I used one the first troll as it was many years ago so i'm going to try and mix and match I still have the same paints so it possible I may get it right!

Laters all