The techmarine is finally finished!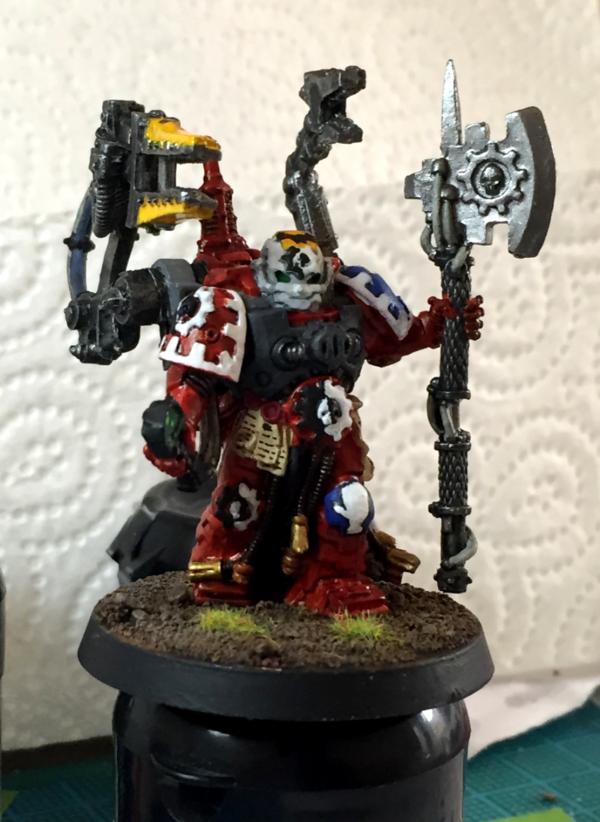 All the details got a bit maddening by the end, and there are many small mistakes on this, but overall I'm quite pleased with how it turned out. The glove-like symbol on the model's left knee plate is supposed to be a white hand. Before Second Edition
40K
, techmarines weren't painted red (unless they were Blood Angels) and didn't display the Mechanicus symbol. Instead the Astartes symbol for a techmarine was a yellow hand. You can see an example of this from the old
Space Marine Painting Guide
below.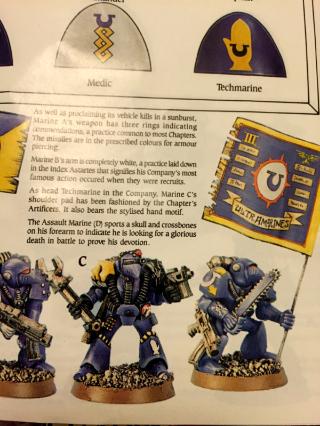 This page also shows an Ultramarines techmarine with the hand symbol rendered in white on his greave, so that's where I took the inspiration from. The black outline for this symbol and the writing on the parchment and purity seals were done with a black size 005
Pigma Micron pen
from Sakura. It's the first time I've used one and it made getting the parchment scripts to look good much easier.