So after the experimentation, I decided to go all in with this colour scheme.
First, layer yellow and black for hazard stripes - yellow base, black airbrushed on through a template cut out of cardboard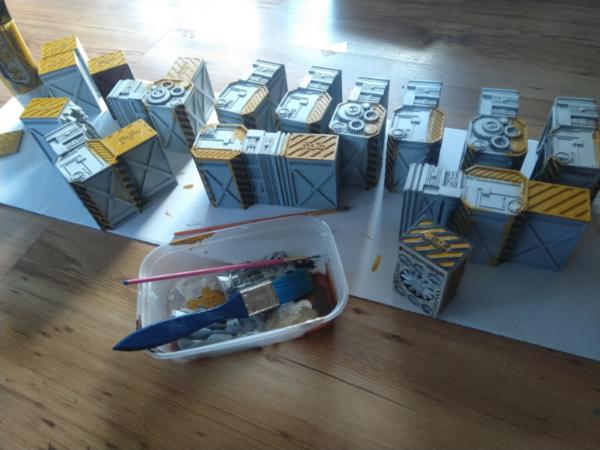 Then the base level of rust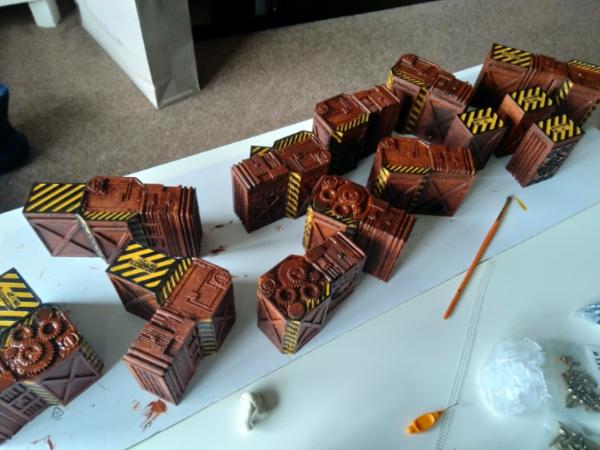 Then stipple on the white/grey/coffee paint in horrible splodges to make it look really grimy, then give a pure white drybrush (only going down) to provide an overhead lighting effect and tie the different walls together - otherwise some were noticeably more grey or coffee.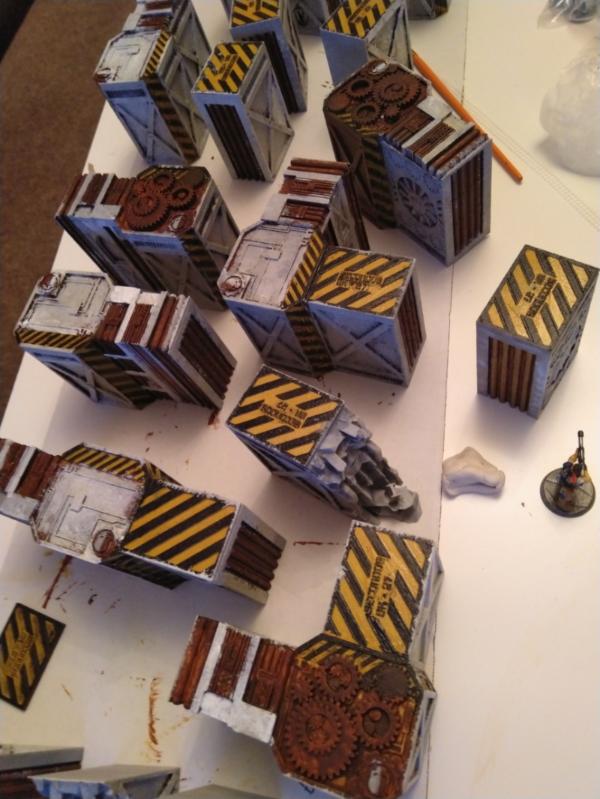 Next up - metal. Now, I could use paints. Or... I could use metallic felt tips. Along with red and blue markers for wires, and a black marker to cover up mistakes on the black areas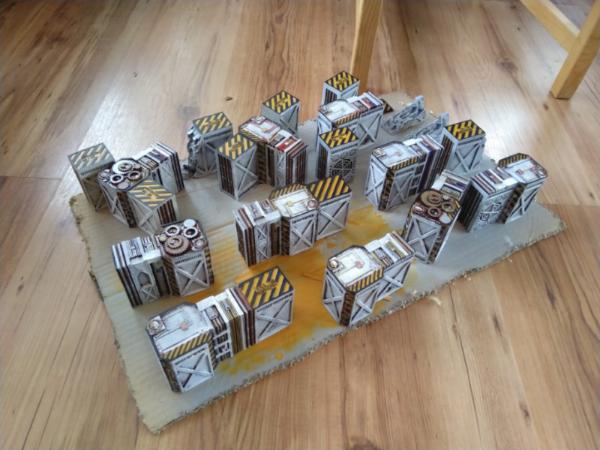 I now have a new Zoom background.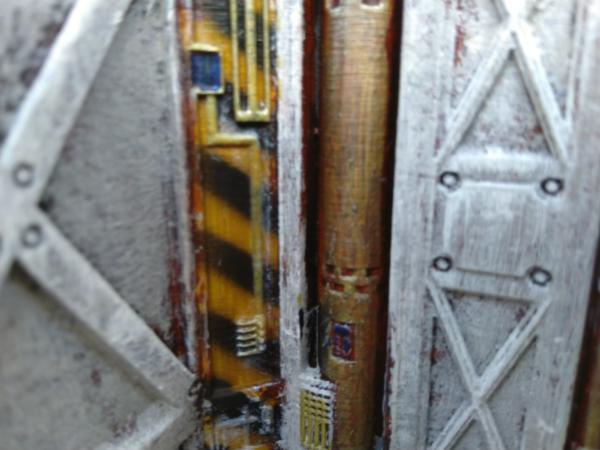 Now varnish it, because this cheap paint is horrible, still feels sticky and from my failure with salt weathering, I know that if you scrub at it at all it'll peel off.
That's the boring bit out of the way. Now for what the underhive should be lousy with - grafitti.
Problem is, I'm awful at freehand, and can't get particularly fine lines out of my airbrush. A lot of underhivers are probably the same so it gets to stay.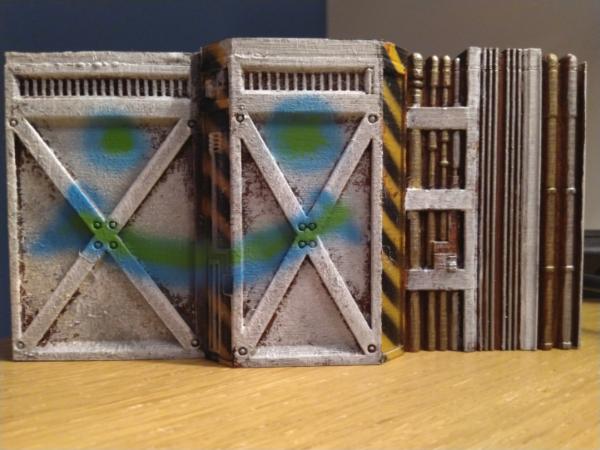 HOWEVER, taking a leaf out of Banksy's book, I could make some stencils. My long time opponent Flinty has a Van Saar gang with many bright colours. Let's make a stencil out of the designs that
GW
posted up a while back.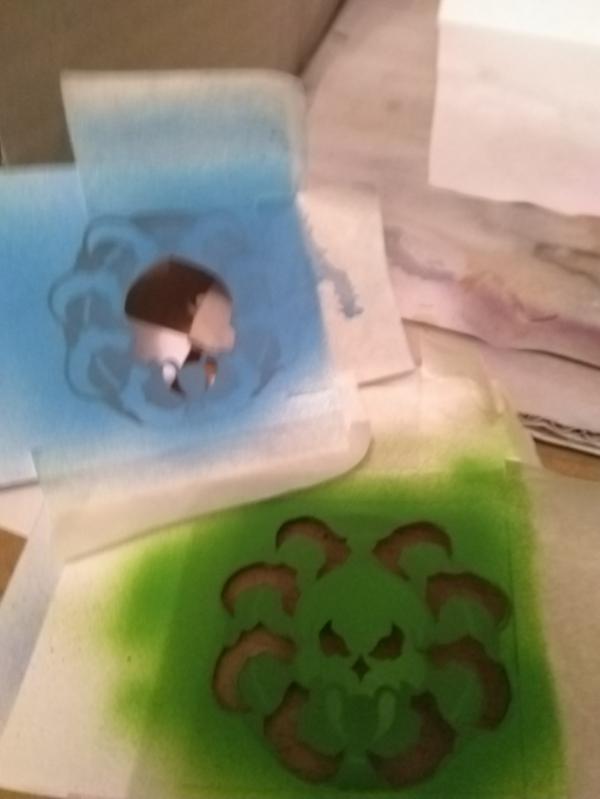 How does it look?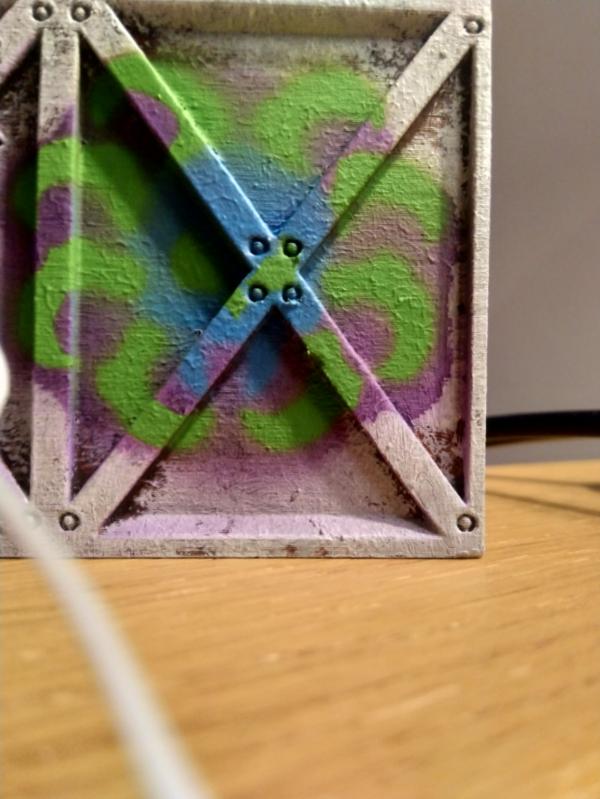 Not bad, not bad - could do with more differentiation beween the colours. Break out the fine liner!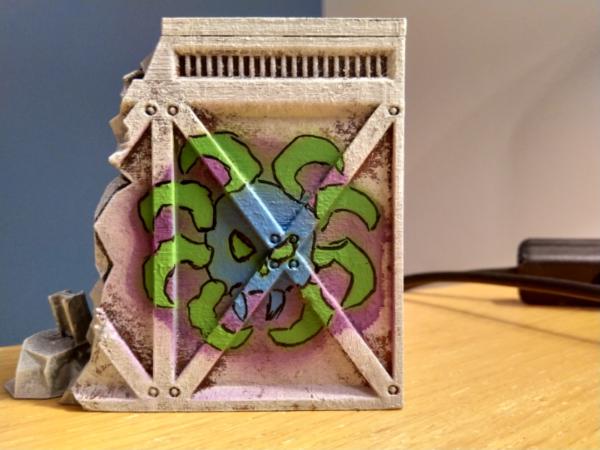 Much better. But stencils can only take you so far... what about some transfers? Download some fonts of the internet, print on home printable decal paper, quick layer or 3 of varnish to seal in the ink and then some Humbrol DecalFix - my boys, The Press Gang, have been putting up some tags...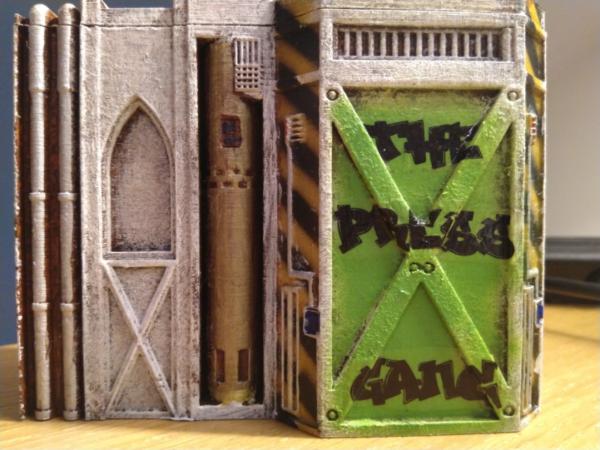 But what if we could combine the two? Using some transparent decal paper, cutting the same shape out of a mask and spraying on some colour with an airbrush? How would my gang leader, "Citizen" Kane like to put his name to a wall or two?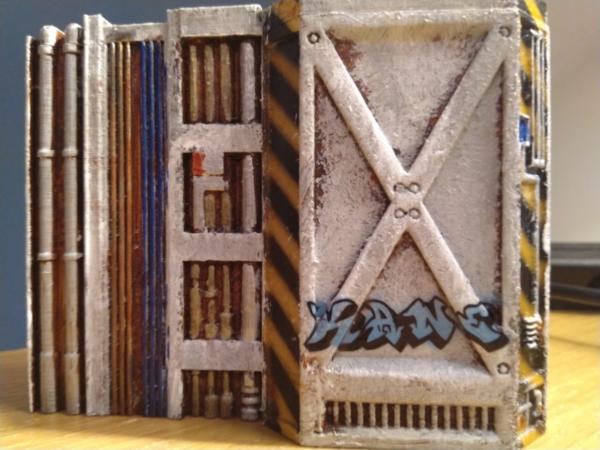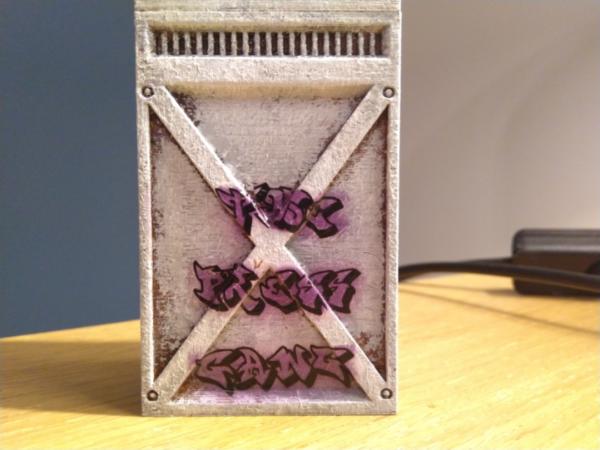 I've generally kept the graffiti low-ish down - these walls are twice human height, and gangers probably aren't carrying around step ladders.
I have some more stencils still to apply, including some more "official" looking stuff in a stencil font for sector names etc. Also I've got my big spray of the Orlock fist to put down, and a couple more tags for Flinty's gang, the Verticies.