Yeah,
I know it's been out for a while, but I just got mine and thought I'd do a review for it.
I bought my BattleFoam Mini and some extra standard mini trays for my Blood bowl teams.
This is the product on BattleFoams site ->
P.A.C.K. Mini
- £25.20
and the
extra trays
- £6 each
Here's how I find it.
The material is the same material used on the P.A.C.K. minis bigger brothers and the weave is noticeably rough for the size of the pack.
The material feels very hard wearing and the stitching is all very tidy and the Zip opens and closes with minimal effort.
Even when stuffed full (it has got 4 nintendo gameboys in it in this picture) It's secure and doesn't look like it's going to split open at the seams.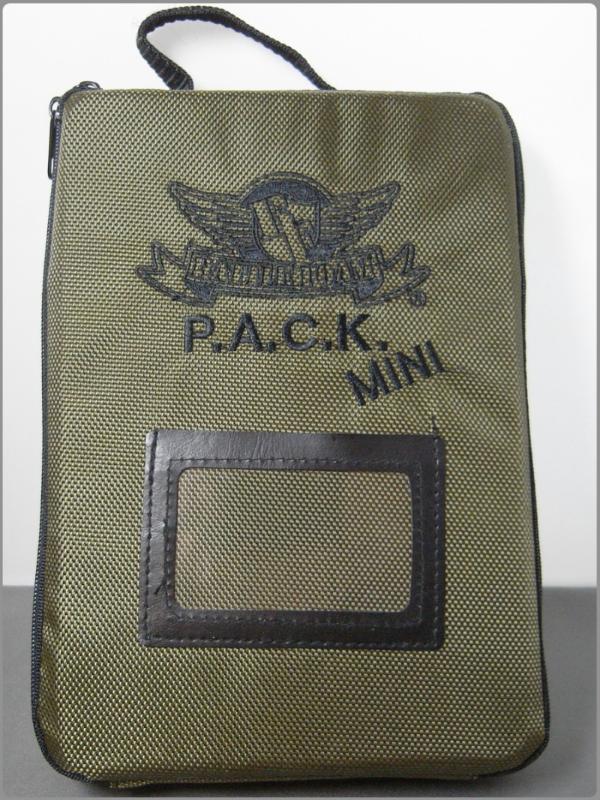 As standard it comes with 3 trays ( the bag fits one tray at a time. )
You get;
a tool tray - I find this tray the least useful - doubt I'll ever use it and would have preferred another standard tray
pick and pluck - good if you have some awkward models to carry around - I used this to make a custom tray for my GameBoys photo further down.
standard tray- this is the most usefull and can be used for teams/squads of miniatures or carrying some paints and a few minis to work on.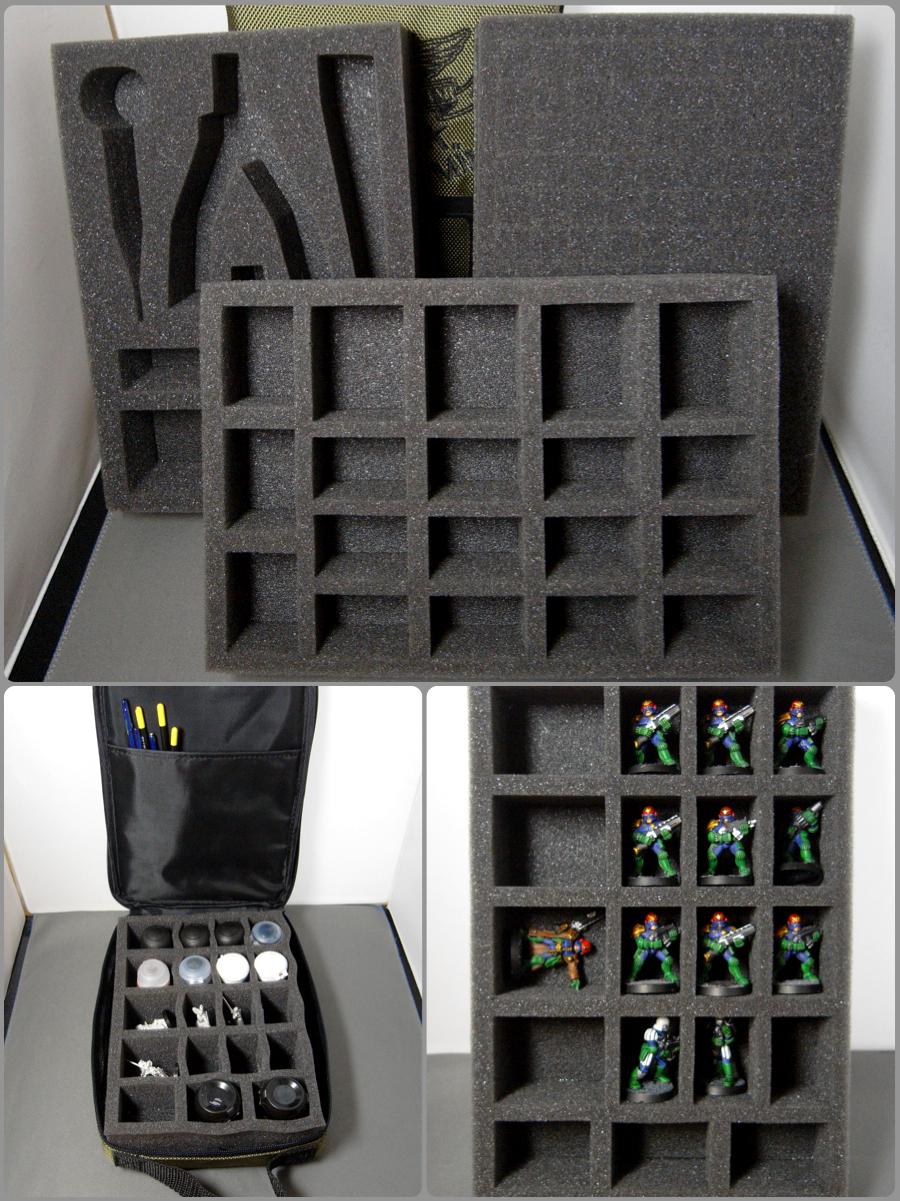 The standard tray is great at holding a small painting project on the go or for carrying a necromunda Squad.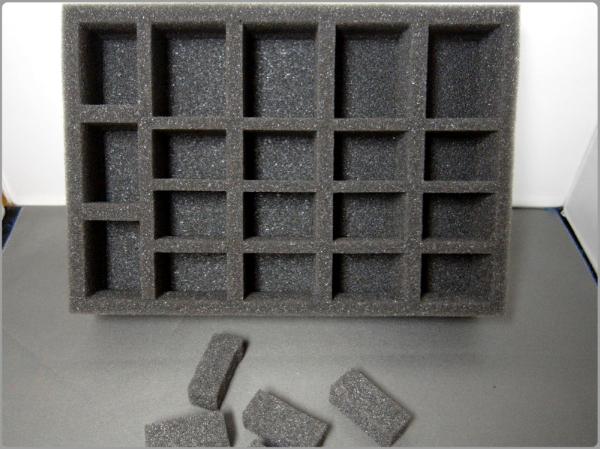 Bloodbowl!
The reason I got mine is to carry bloodbowl teams to the pub! I bought an extra tray for each team.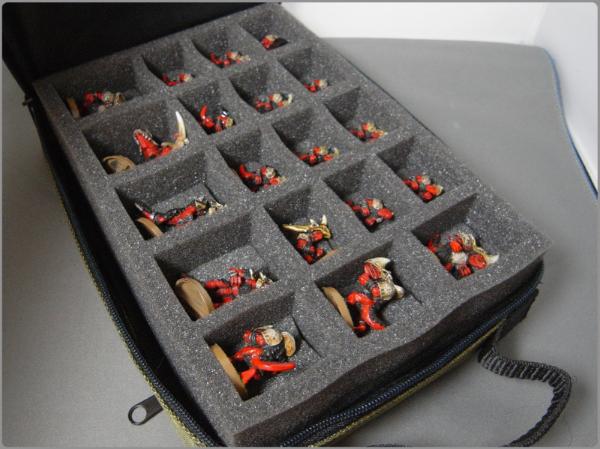 Each tray has been customised a little to accommodate it's team.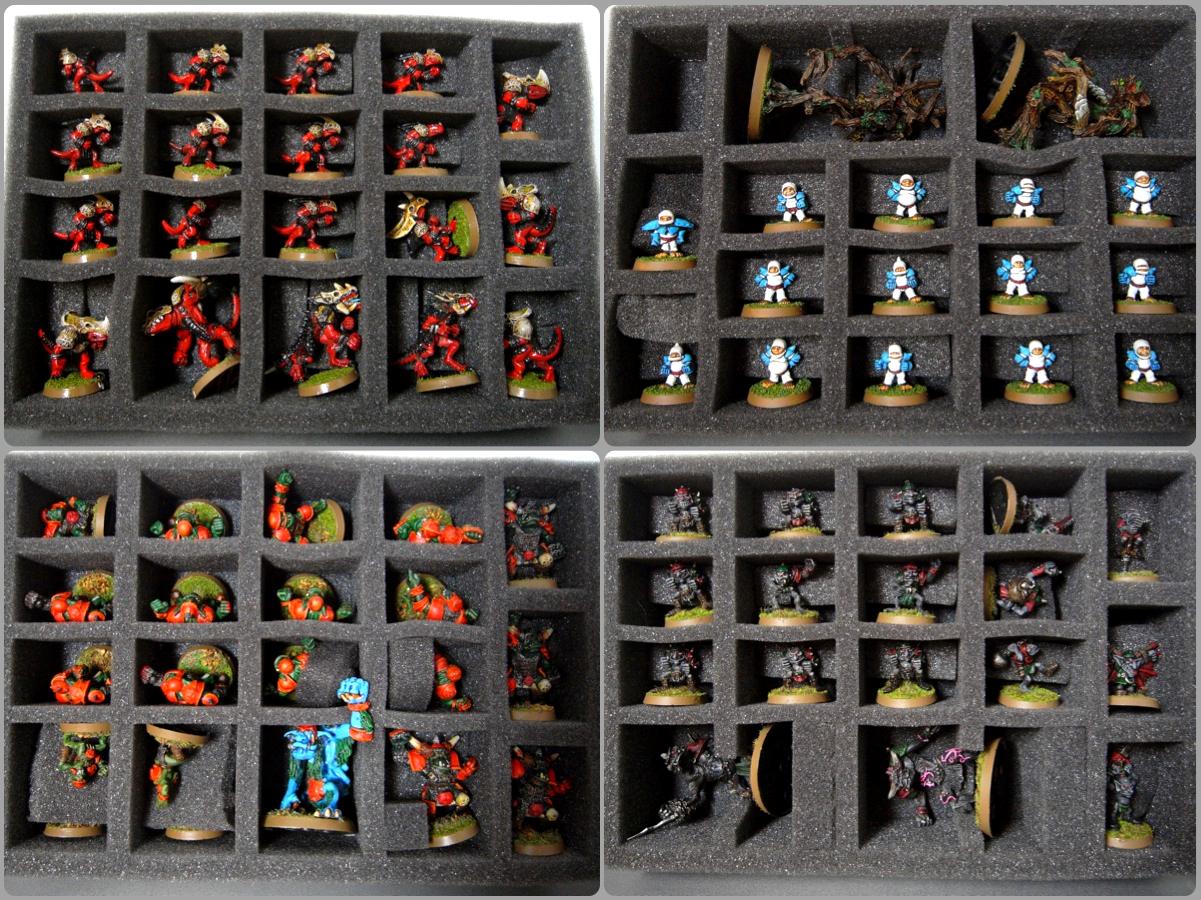 Slots were combined by cutting out the partitions to fit the big fellas in.
While I used the left over pick and plucks to make snugg fittings for the little fellas.
At first I wasn't sure what to do with my Pick and Pluck.
But looking around the games room I saw my nintendo gameboys and their card board box transport was looking a little worse for wear.
I decided to make a custom tray for the game boys

This was a surprise result! I think this is a very classy way to carry the gameboys about.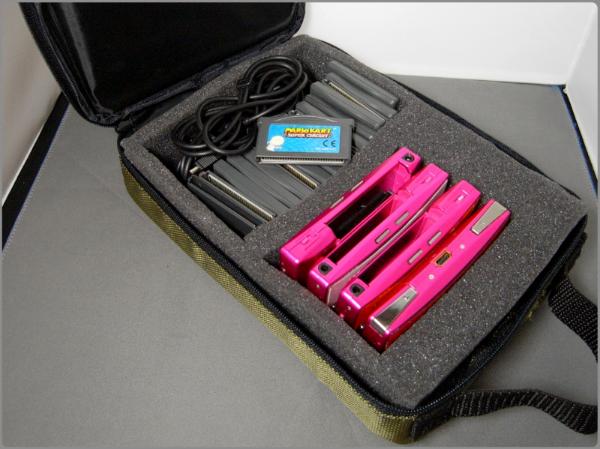 Every thing stacks nice and tidy ready for selection and action.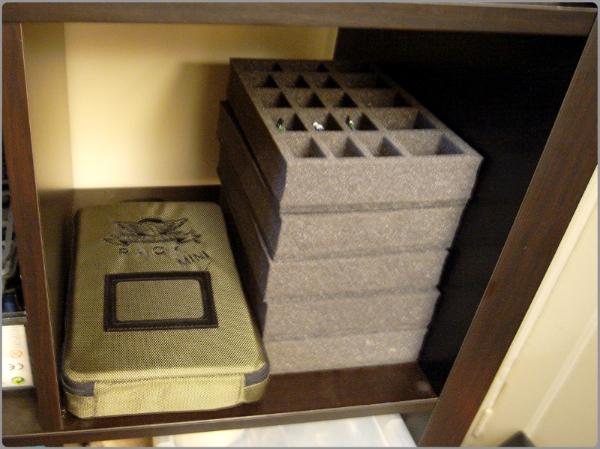 I suppose I should do a summary, but you can probably already tell I'm very happy with my P.A.C.K. mini !
£25 is a fair price for the P.A.C.K. mini considering you get three trays which retail at £6 each.
I think It's great way to store minis for skirmish level games and you can get extra trays as you need them.
My only disappointment was the tool tray, I think that is a waste of foam and would have preferred a choice of trays when I bought the item.
A big thumbs up from me





Panic...