Whatsup guys. Little foreword, then onto the modeling/painting.
Few buddies here at Legions Hobbies and Games have decided to do a Tale of Four Gamers.
January is all dedicated to building and painting everyone's first 500 points, and then in February games begin.
Now, like the title says; I'm doing Imperial Fists. They are my absolute favorite chapter, and I've been contemplating starting an IF army for a while. This past Christmas, however, I purchased for myself one of ForgeWorld's lovely 30
Tac
-Marine bundle deals, along with their MKIV Command set.
Being admittedly addicted to resin, and a few books into the Horus Heresy novel-series, I have decided to not do the Imperial Fist Chapter.
I have decided to do the Imperial Fist Legion.

I showed my three companions the rules, as well as explained my reasoning for wanting to run such an out-there armylist, and with few questions and no objections, I was on my way.
That said, for my first post, I give you my Praetor with Paragon Blade, my Tactical Squad Sergeant, and my Tactical Marine Vexillarius (standard-bearer).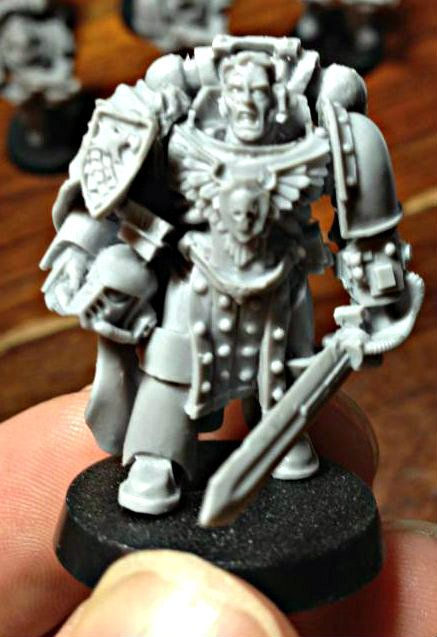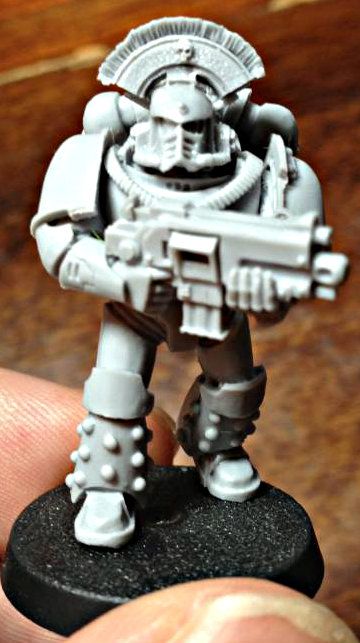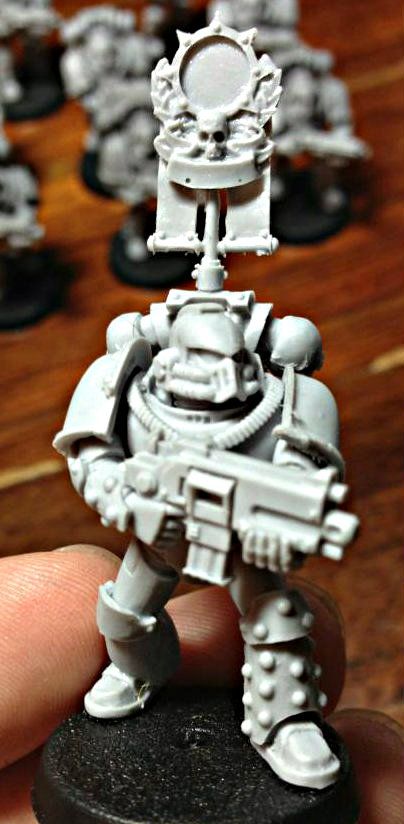 So there we have it; my first bits of the VII Legion. Hope you guys enjoy the ride as I build my force steadily up to 3000 points.
Updates will be regular, including mini-batreps, modeling and painting updates, as well as answering any questions you guys have for me.
Cheers!
-TheCaptain