Don Qui Hotep wrote:

Nice! I love to see these old Death Guard models. I don't hate the new ones or anything, but they are definitely turned up to 11; these guys looked definitely diseased but a little more grounded.
I think youre right – the new ones are somehow less… subtle? They divert further from the core space marine gone bad – the corruption is far more overt. Still, I would like to buy some of those new models…
Anyway – the plague marines are done, and here they are!
Did some more free-hand work, and here is the obligatory 'shoulder pad focus compilation shot':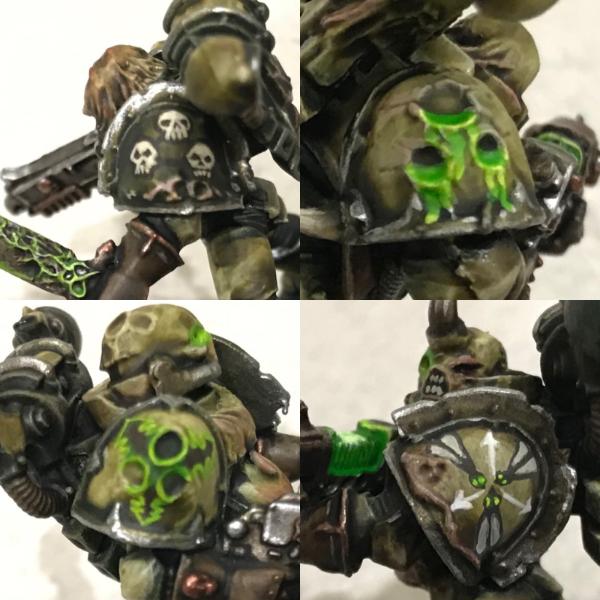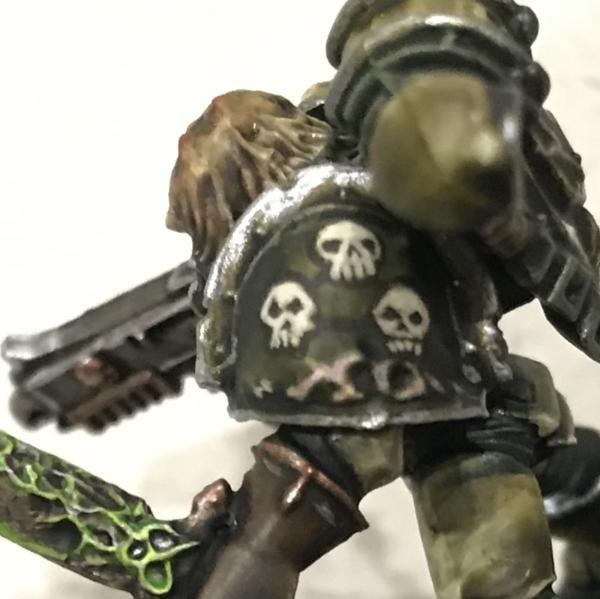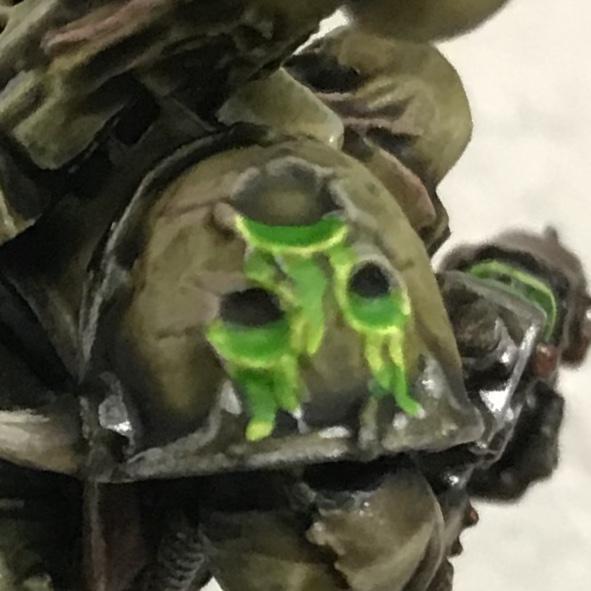 I'm moderately happy with these – the skulls ended up pretty well, but my flies look a bit more like mosquitos than I had hoped
lol
I am very happy with the weapons this time round though – the nurgle power sword and green glow plasma gun worked really well
imho
.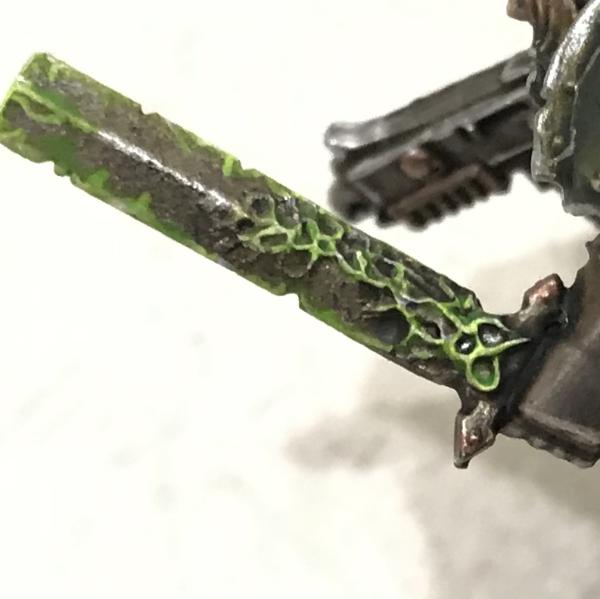 PM
Aspiring champion with plasma pistol and power sword: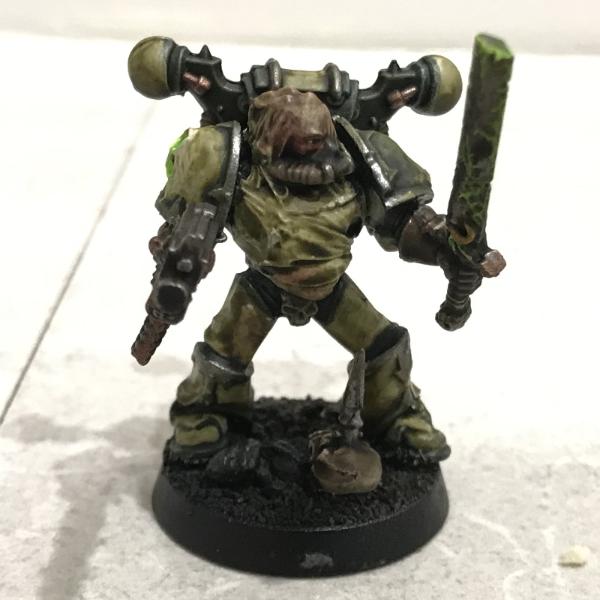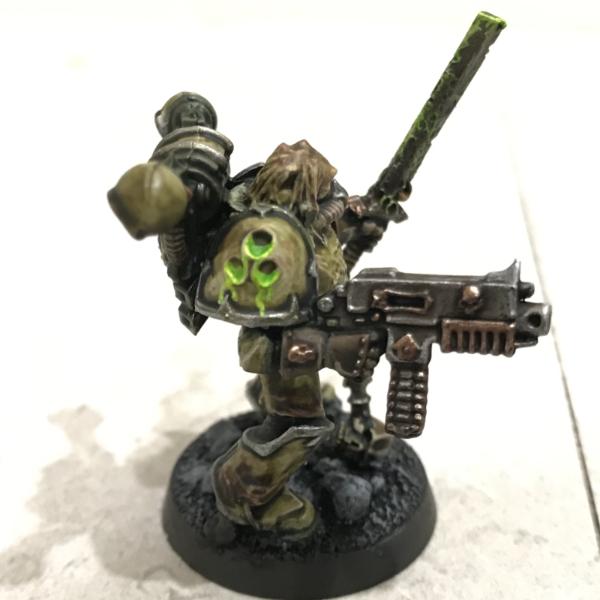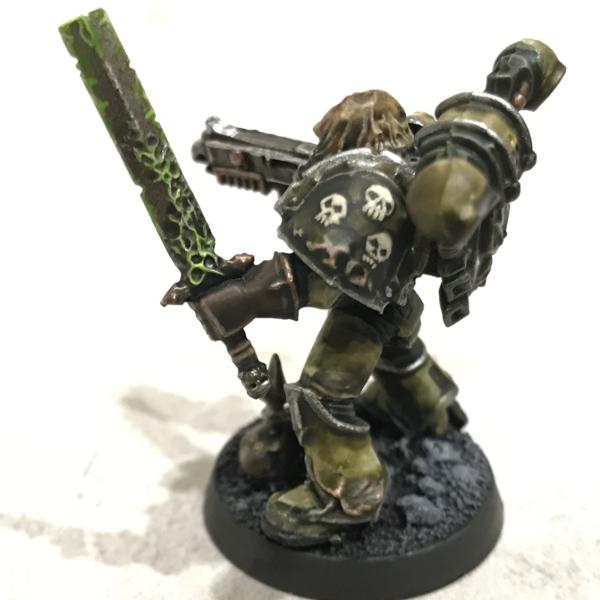 Skull faced
PM
with plasma gun: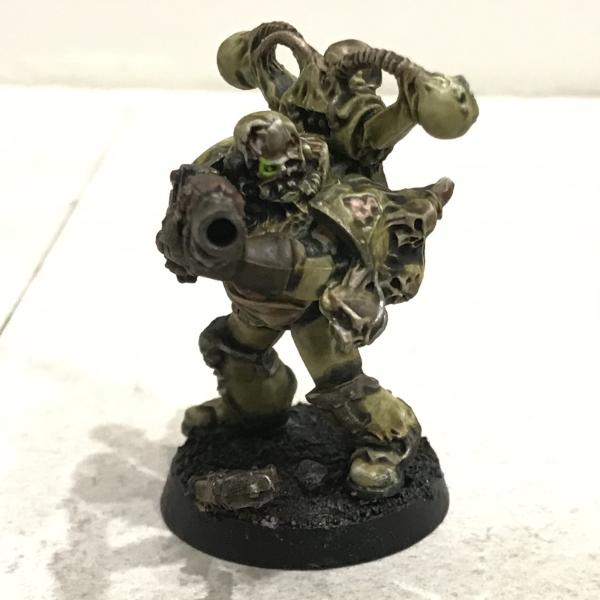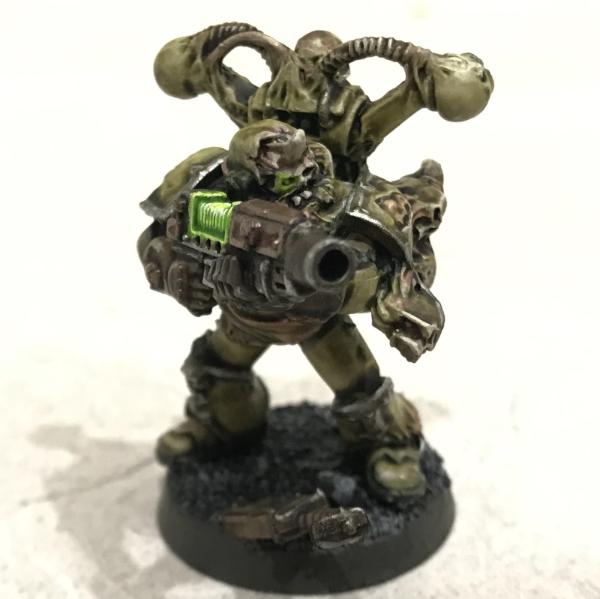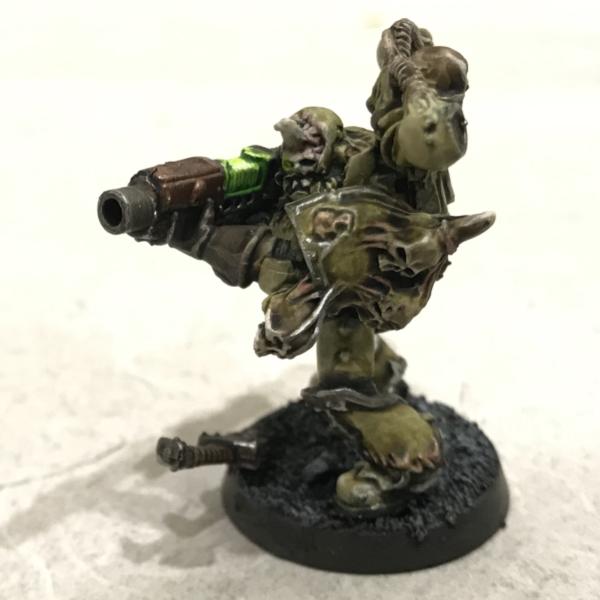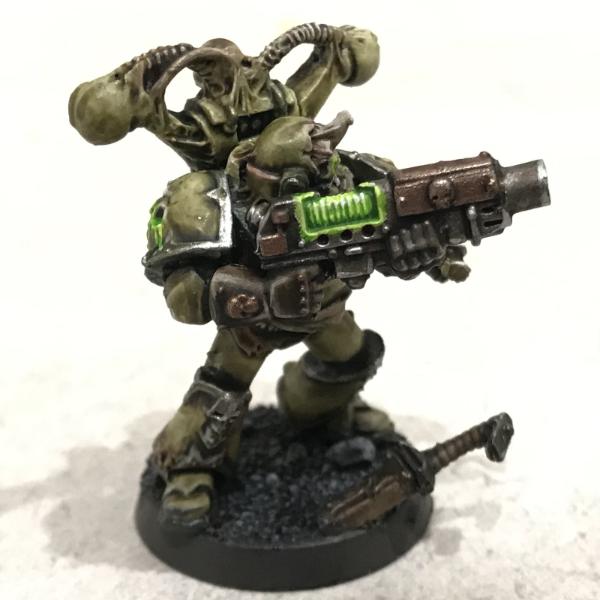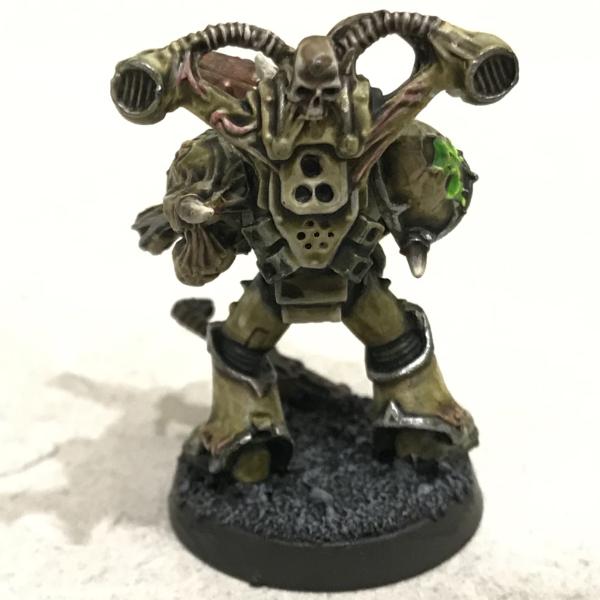 PM
- McStabby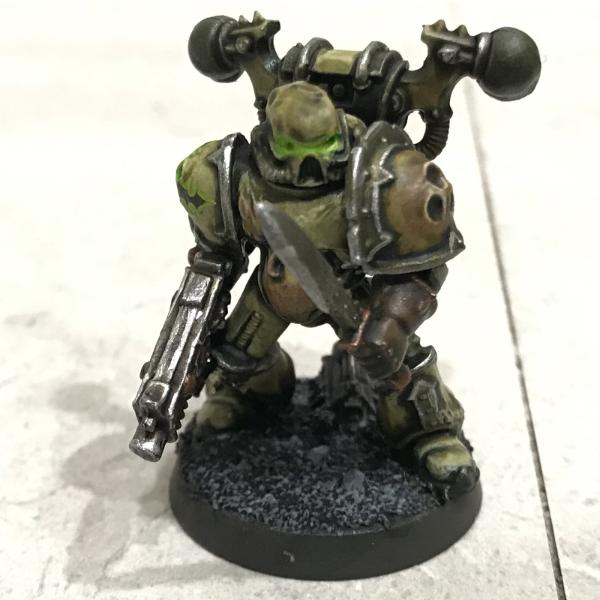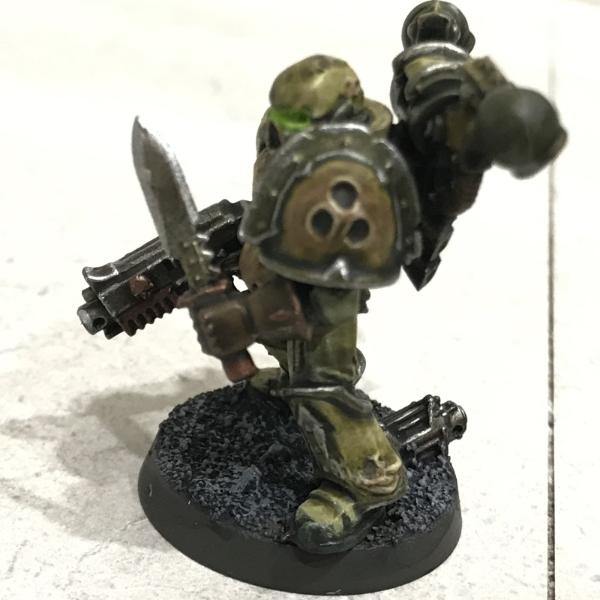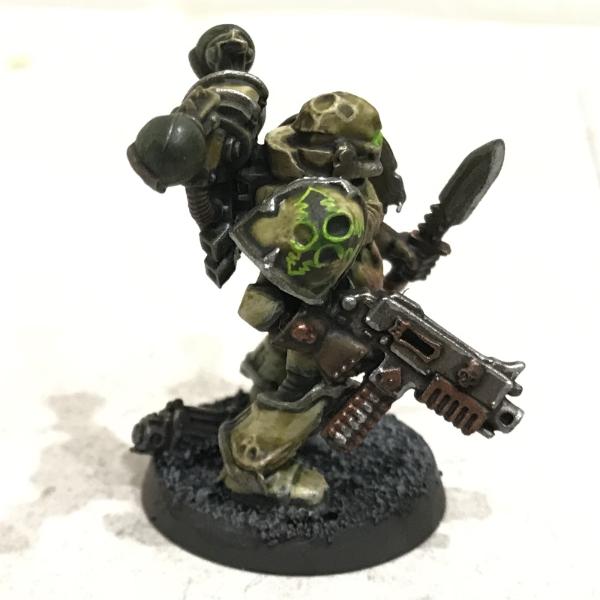 PM
with plasma gun ('Squinty')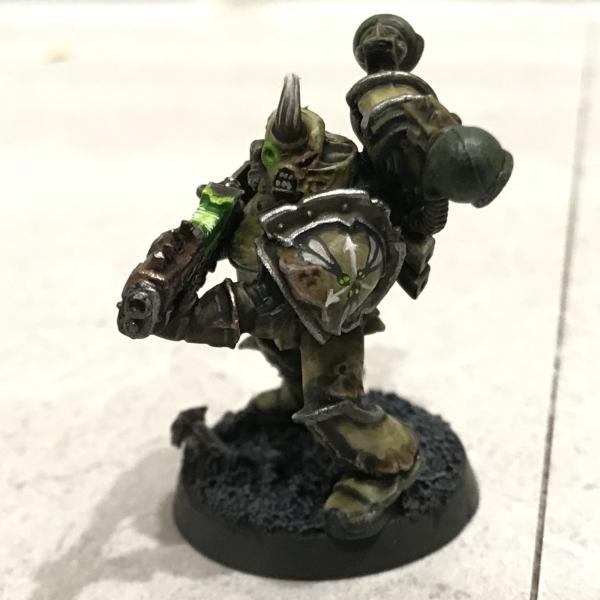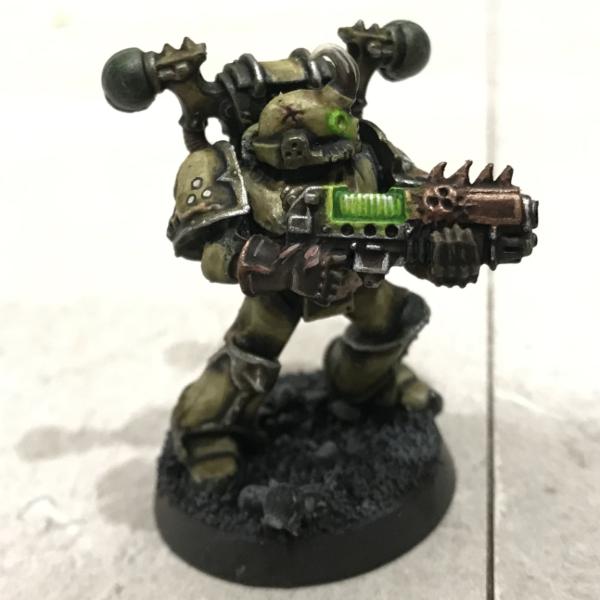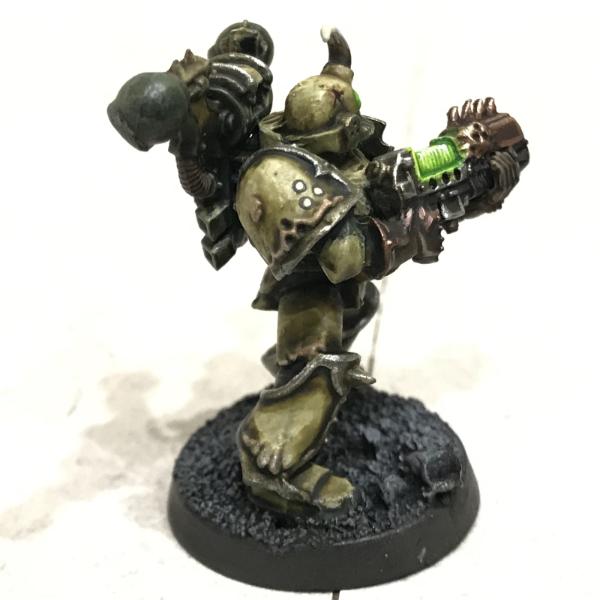 Next up – My "Thousand Sons Painting Occult Symbols On Every Model Insanity Posts"!
Cheers
KT
Automatically Appended Next Post:
Quick follow up with some of the 1ksons freehand work that will almost certainly have me fondly remembering the good old days of hazard stripes.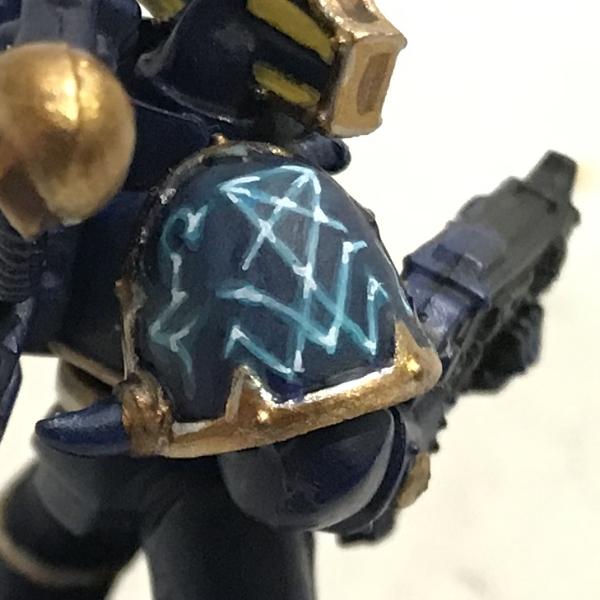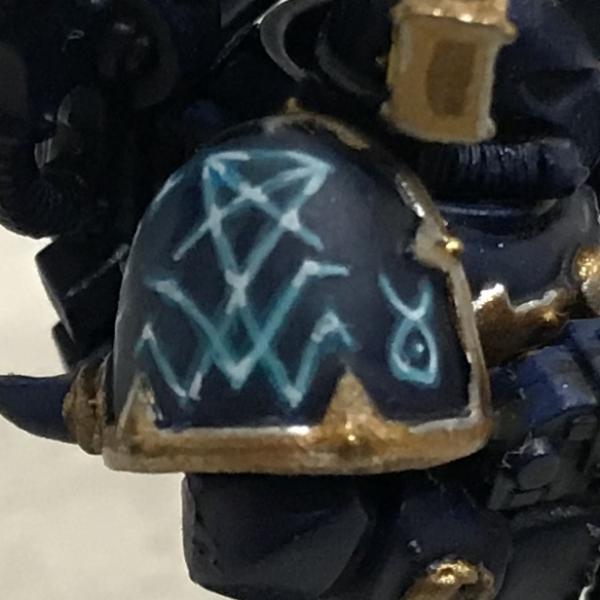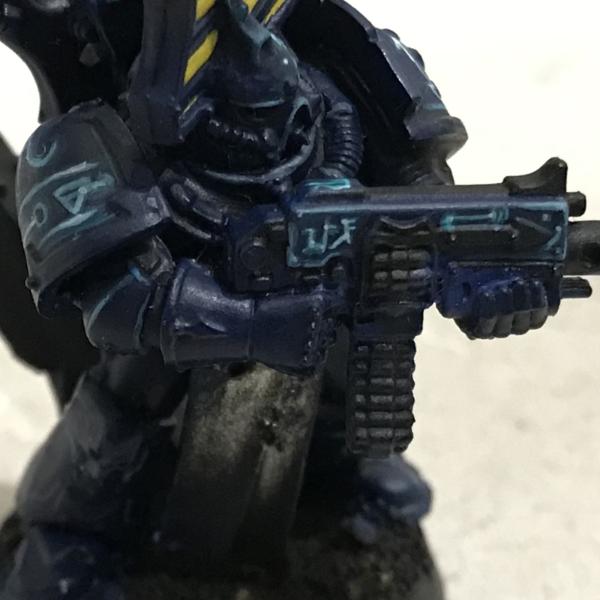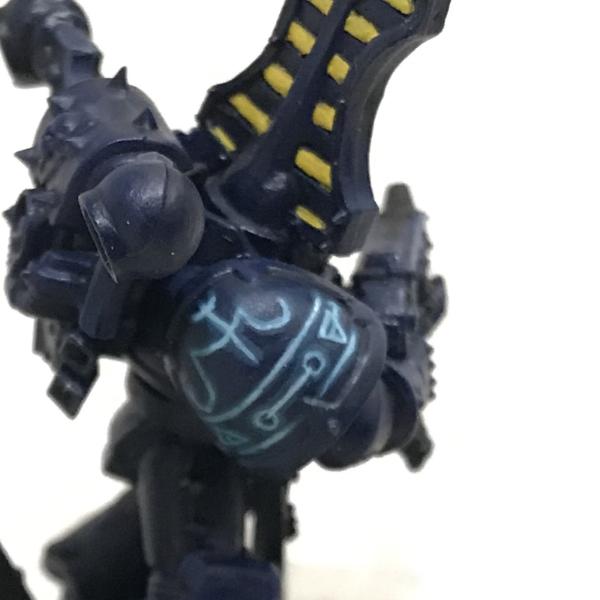 KT