I'm sure you're right Theo- and I may be gauging the Dakka-verse by my own (limited) productivity. Which is fixin' to change.
Finished up the counts-as ganger heavy weapon gal. Here's pics, and I think I did a bit better with the lighting (Aziz- LIGHT!) although it still isn't ideal. And I really need to build a board for fancy picture taking.
This is "Lust Xenia" from the Heresy Labs Heresy Girls 1.0 kickstarter campaign. I really like these figures: they are a very glue-able resin, the detail is extraordinarily fine, the articulation is excellent and they are smokin' hot (shades of Pygmalion washing over me). And through the Kickstarter, I got them at an awesome price. He's got another coming out on 26 March- Imperial Assassin types amongst other things.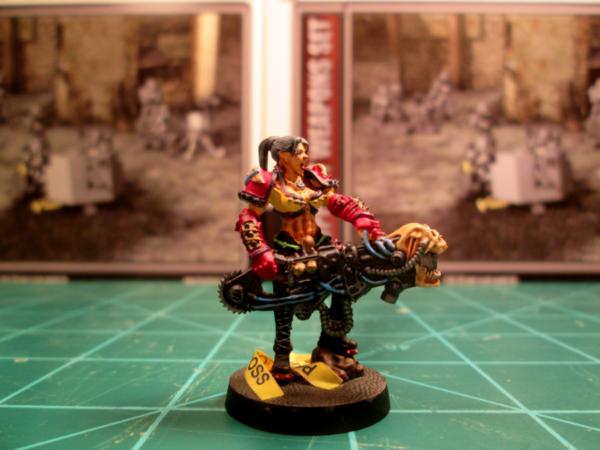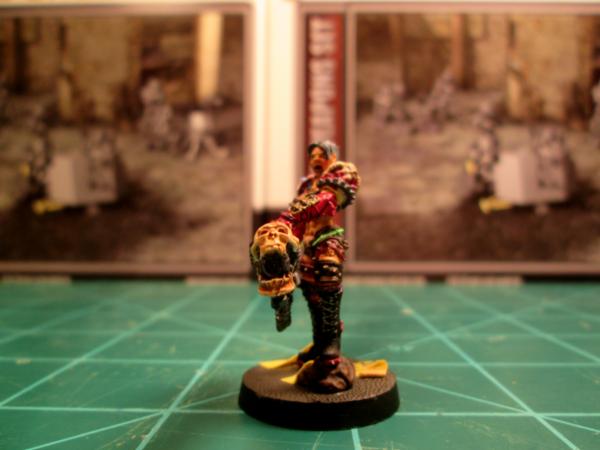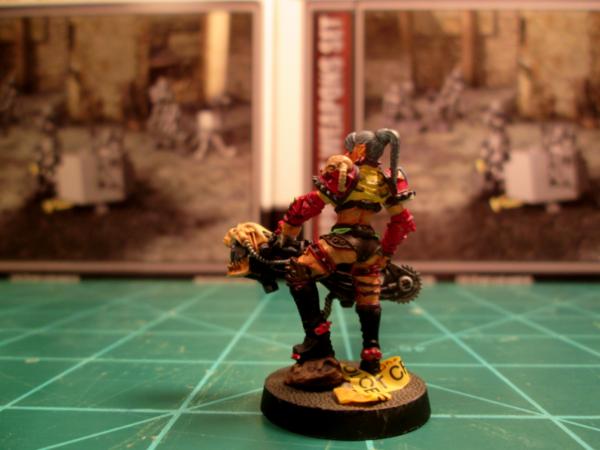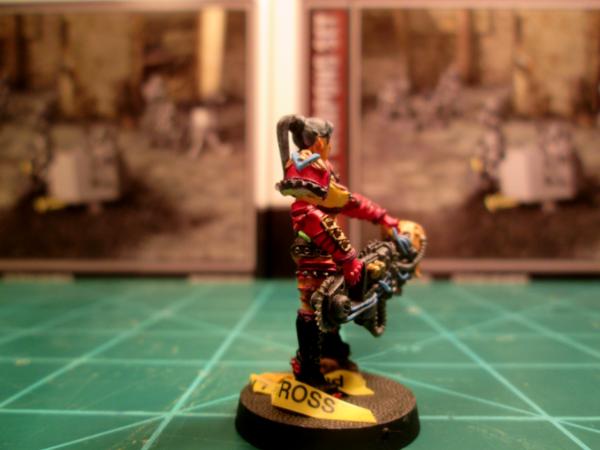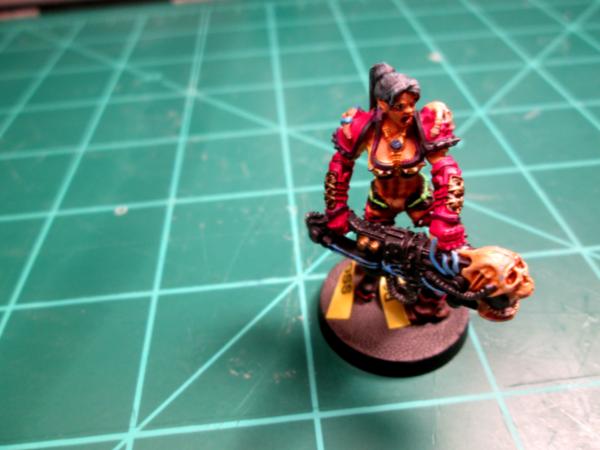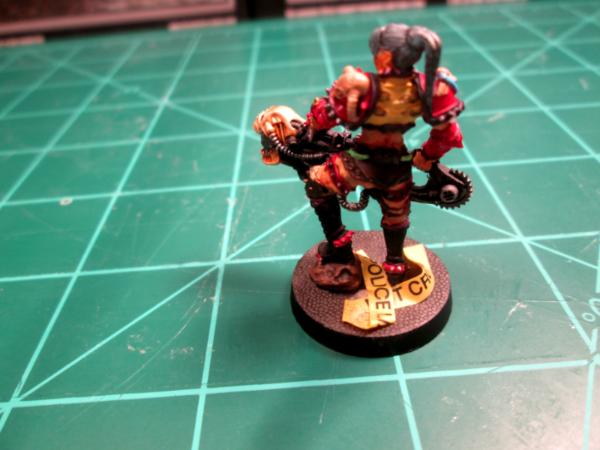 New things:
* Had another whack at doing eyes and more broadly, the face. I think this one is better, but more practice needed, in my own opinion
* I've never tried an Escher-type figure before, so getting to play with colors other than Standard Army was fun
* I've never tried to do a figure with so much
skin
flashing; fortunately, had White Dwarf Issue November 2017 as a guide
*Never tried to put so much detail into a weapon
So there it is. I'm excited to go on to other figures from the Heresy Girls 1.0 Kickstarter, but I've got a couple (okay, three) projects all underway at once first:
*The giant killer robot of death from Tehnolog
*The Hirst Arts Molds hillside fortified house with tower project
*My own personal 'contest' type project to build an AA gun out of nothing but non-kit bits and bobs floating around
Yes, all three are started. Yes, I've broken my standing rule about one thing at a time. And yes, the AA Gun is almost done!



More follows soonest.