@Stormatious - Thanks for stopping in, historically I used brushes for everything till I did the tank push in 2014, after then the base armour colour was applied by airbrush. Everything else however is done by brushes using water as the thinning medium.
@Gits - Thanks mate.
@Cam - Cheers.
Update: So over a year after I started this push I finished, first up the remaining pics of the Castigator.
The gun: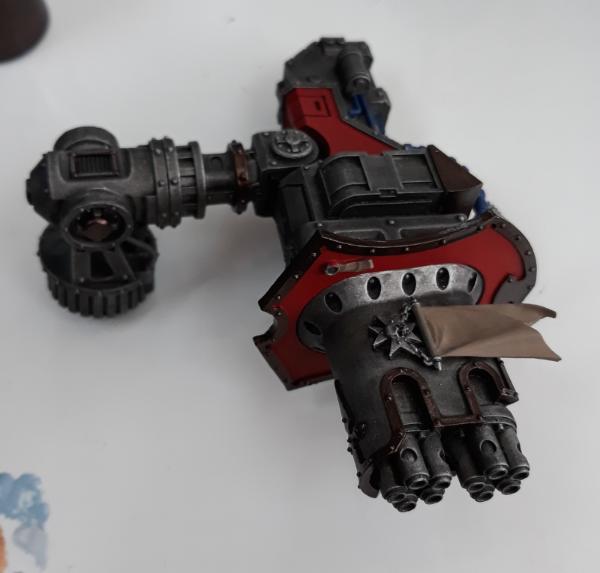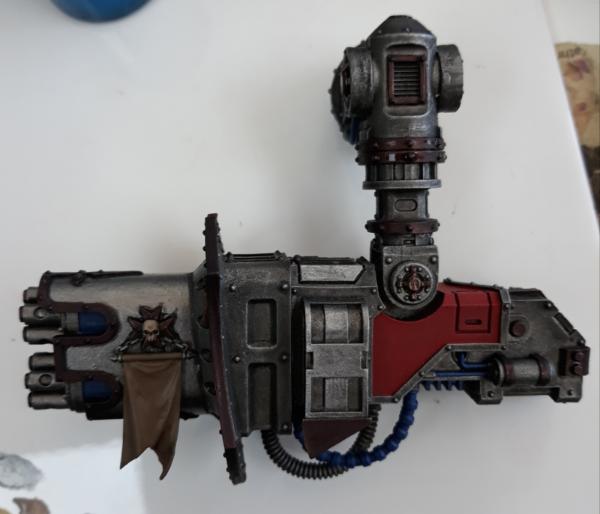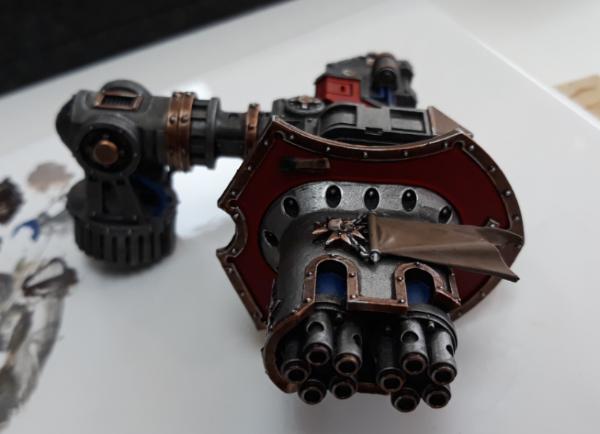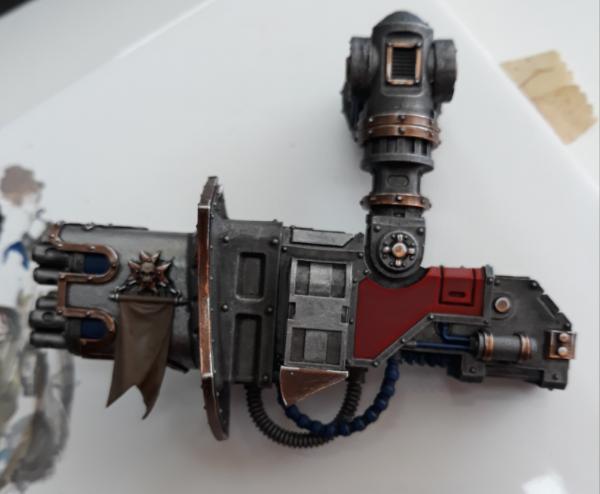 Shoulder pads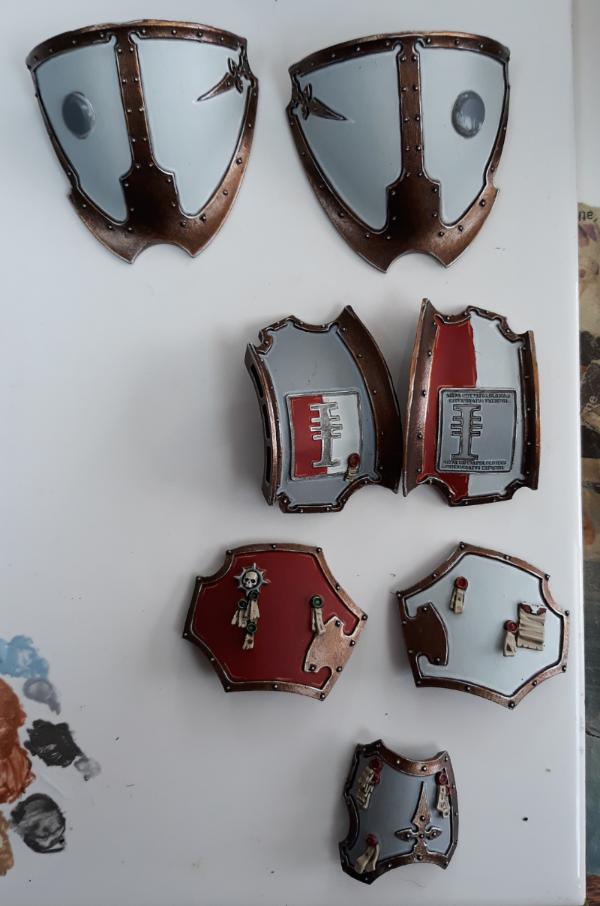 Carapace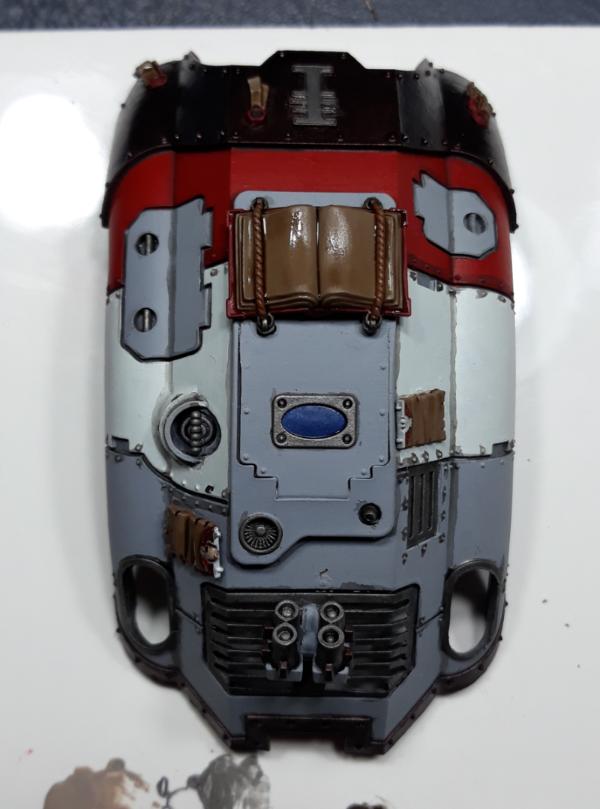 Body now done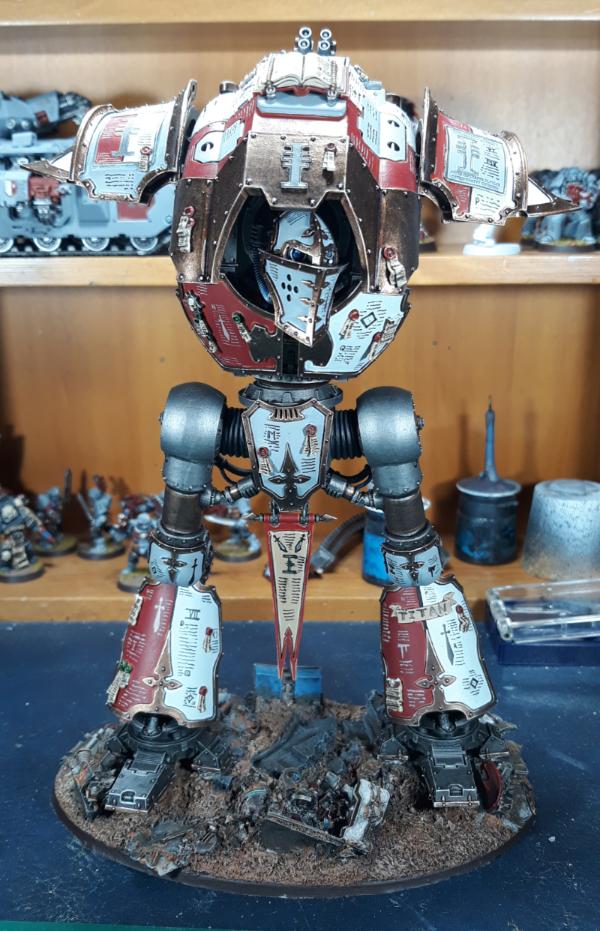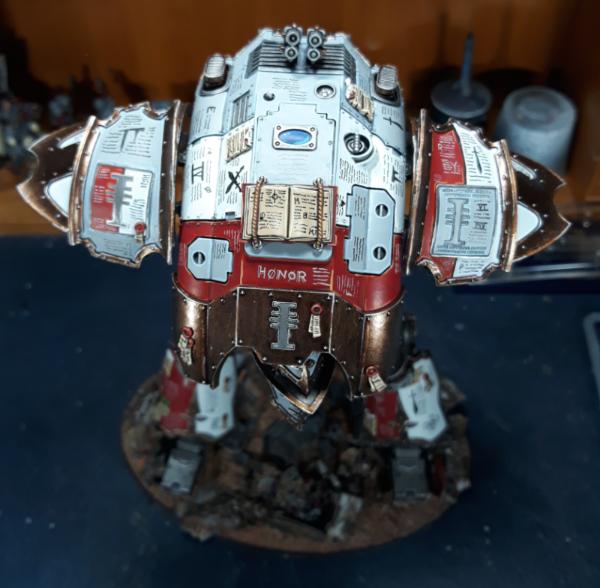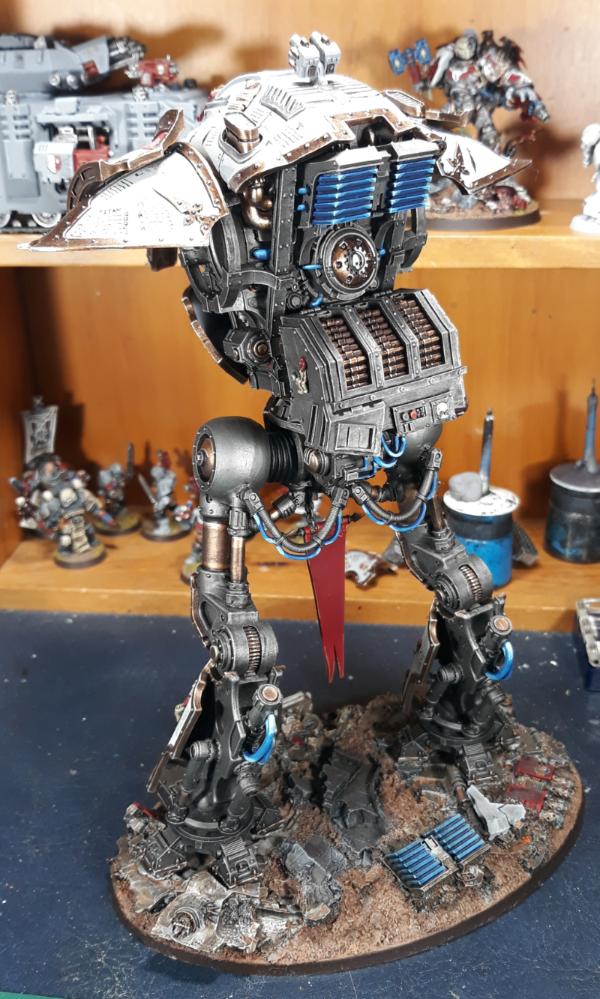 Sword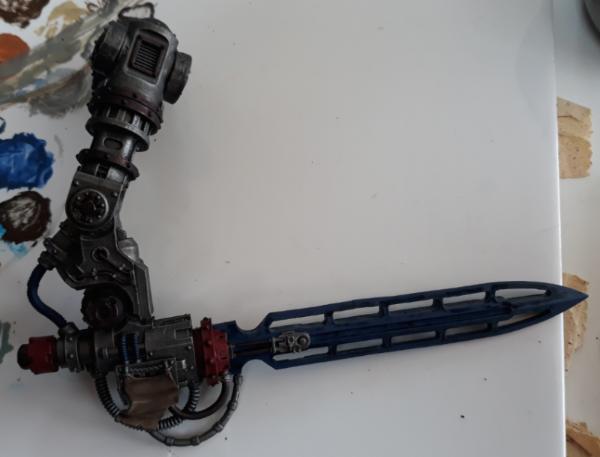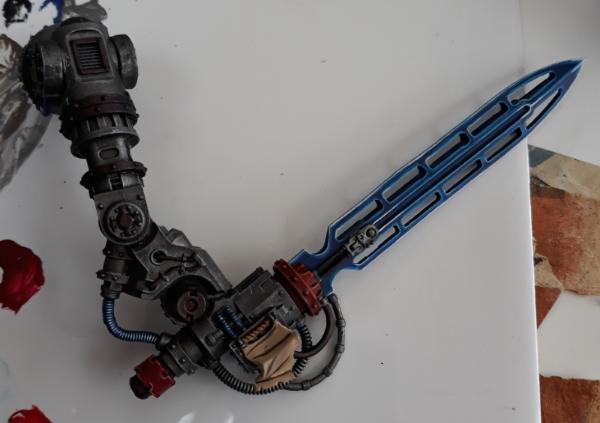 Castigator done!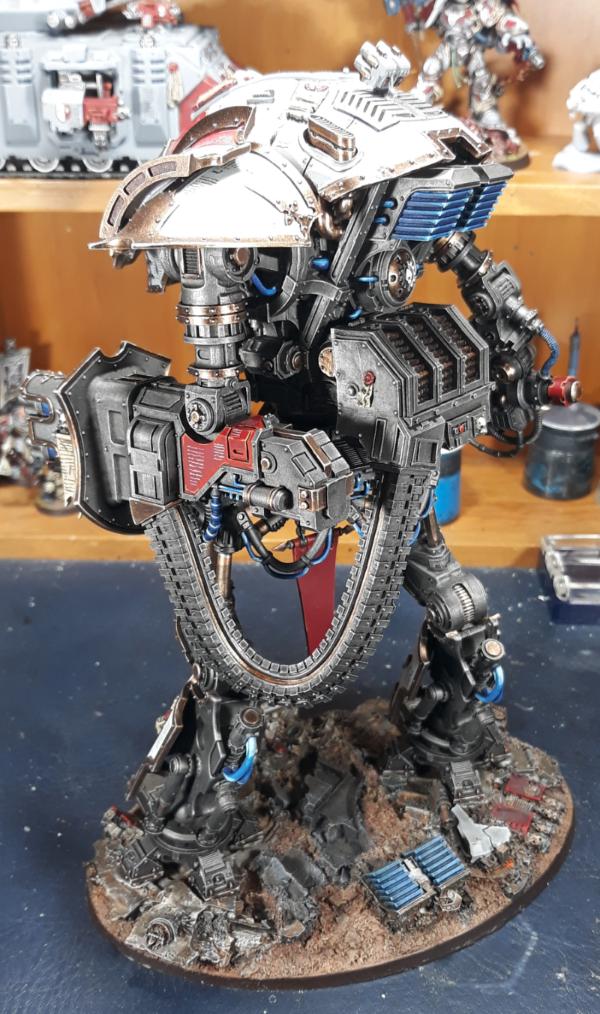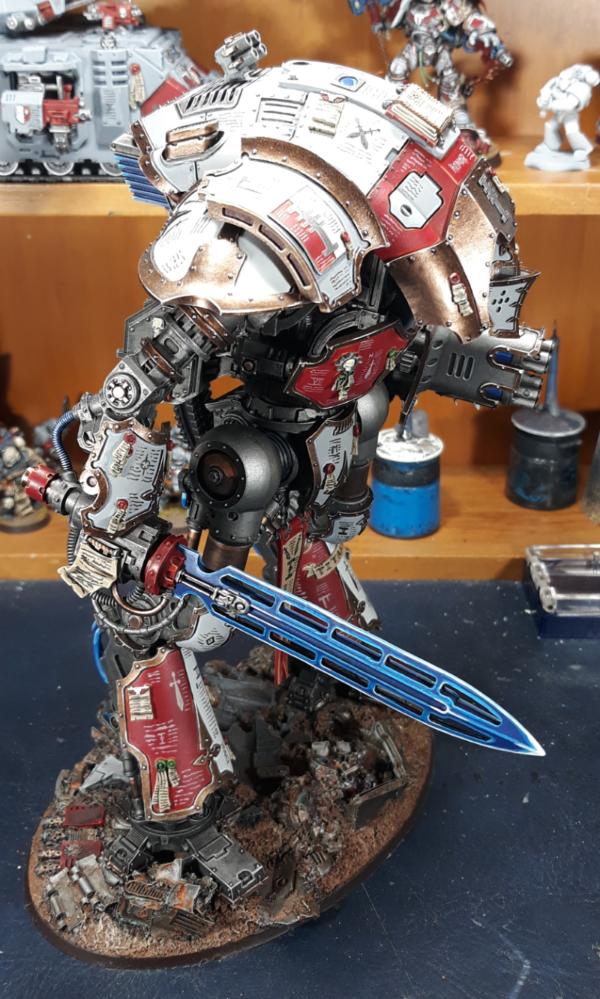 The Push is now done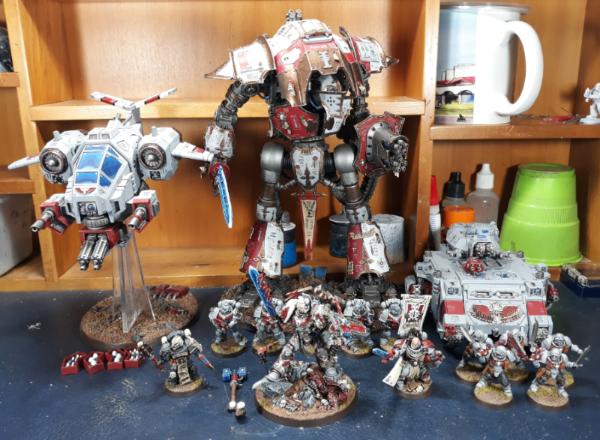 Now for the review, I had some goals for 2018, I was making some good gains on them, infact I was on track to making all of them within the year! Then I broke my ankle and basically took a 6 month break while getting back to fighting fit, on to the Goals:
2018 goals:
1. Paint up the Nurgle models from the 8th Edition starter set
I had smashed this out very early on and was very happy with the quick and dirty look I gave them, perfect for table top
2. Convert and paint a Robute Guilliman model for my Grey Knight army
Very very happy with how the conversion came out and stoked with the paint job as well!
3. Interact more with folks here from Dakka, I've been very quick to look through blogs I'm subscribed to and not post my thoughts, I hope to change that this year.
I started out so well, then as soon as I broke my ankle I holed up and even towards the end of the year and this first part of this year I've remained in the hole and I don't know why.
4. Paint at least 1 more special Character for my Brothers Nid army
Smashed this out with the Nurgle models

5. If time permits, finish the last LoW the last remaining Cerastus Knight (not hopeful on this one)
So, I did have this listed as a green, but I had only completed it this year (2019) so it was completed but not in time

In 2018 I had painted, 51 models a drop from the previous year, but to be expected with a 6 month break.
Goals for this year, I'm not sure so open for some feedback here, I want to get through more models painted and maybe help my brother with some of his army, who knows.
The next push has the following models:
2 x Chapter Masters
5 x Bikers /w 2 Grav guns
5 x Sternguard
5 x Space Marines (for Devastators)
5 x Command Squad Marines
1 x Corvus Blackstar
Oh yeah the annual army shot, also a bit late