So I finished the flags for my Dragon Army. I have 3 total flags on my arch, so I figure I do one central one and then one of each of the tail wings on the 2 side flags to match toothless. Any vehicles could also have one of the wing things per "side" to be all nice and matchey. On top of that i made a bunch of shoulder insignias to hopefully make all that nifty too when i eventually get around to putting them on my units.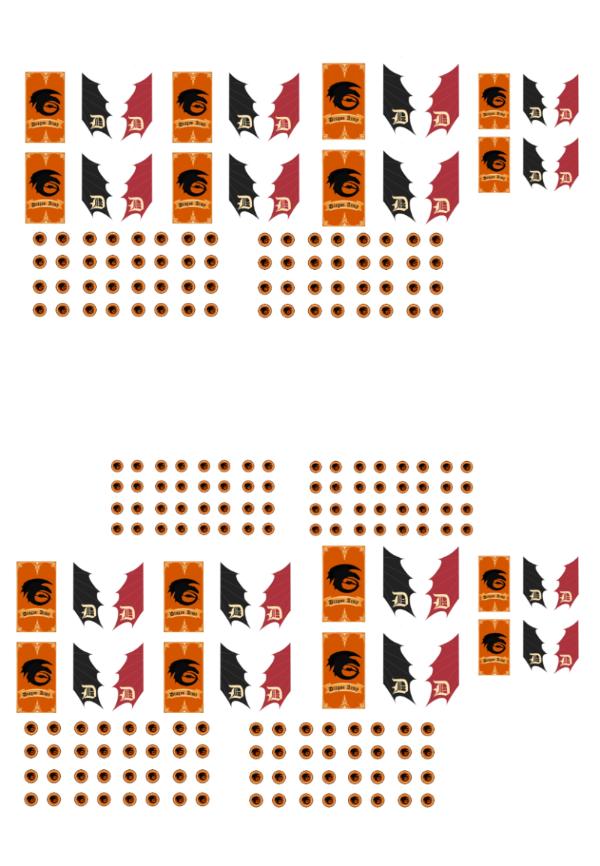 I also got some clear transfer paper, so all was good.
https://www.amazon.com/Hayes-Paper-Waterslide-Water-Slide-Transparent-x/

dp

/B077TMFVL9
Wait... takes an inkjet printer? hmm. Suddenly... a problem appeared. Inkjet printing doesn't really EXIST anymore commercially. My works has nice fancy printers, yes, but all laserjet. The one plotter it has my paper was (by like a couple of
mm
, i think it was cut ever so slightly off) too small for. I did have this printer that I picked up for cheap from our company's version of craigslist butt.. well lets just say it printed in all the colors OTHER than cyan/magenta/yellow. It's theoretically a very nice 8ish year old printer, but yeah, you'd get very lovely purple and green images and thats about it. I was about ready to give up on the thing
tbh
, so I didnt really want it to be my ONLY option.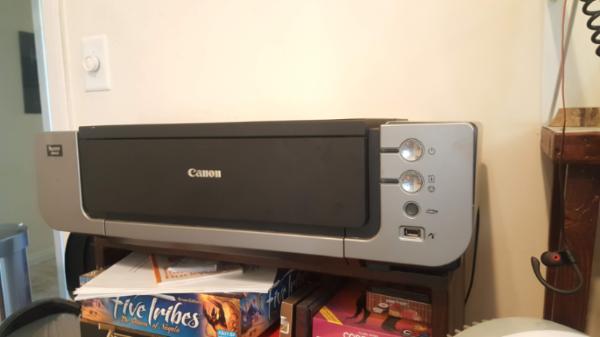 But it totally was my only option. I went to about 3 different print shops in my area, none of them had inket printers. Those that had plotters that might theoretically work but weren't willing to try them on my custom decal paper.
Fine, time to work on the printer. Now you guys get a sudden foray into the world of printers, not that you need it but if you ever want to do your own decals suddenly this stuff might be relevent. So the first potential reason why the printer wasnt printing CMY was that the print head is clogged. Basically there is a print head with different ink cartridges attached. At the bottom of each cartridge is a spongy thing which feeds into the sprayer. Spongey thing gets too much ink in it: clog. Of course the spongy things are all attached to the head directly so you cant just take them out and clean them, you have to clean the whole head. So you take out all the ink cartridges, take off the head directly and very very carefully start cleaning it.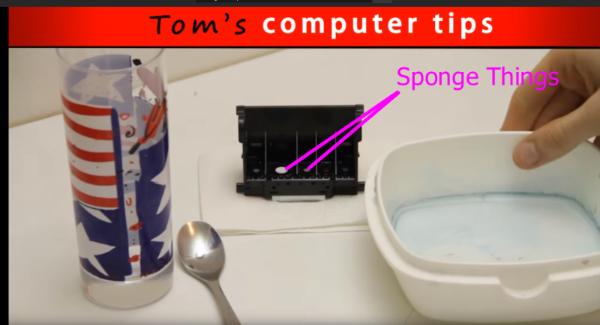 I took that image from a very (very) helpful tutorial here:
https://www.youtube.com/watch?v=pEkKGBUSwNg
Now one thing I have that this guy doesnt is a few extra water bottles with super fine tips. The reason is because every time I get one of the fast set acrylic/plastic bonding glues it comes with a couple of those bottles. Normally you put in some glue (not too much, they are so thin that even the <1
mm
hole in the tip is enough to evaporate it all away in a few minutes) and go, but I just put in water. The benefit is that i can JET the water right on the sponge thing and get a more effective cleaning thats more targeted and gets less things wet. (if you get the electronc leads wet then everything goes sad and print heads are, apparently, a bajillion dollars to replace/ie might as well get a new printer)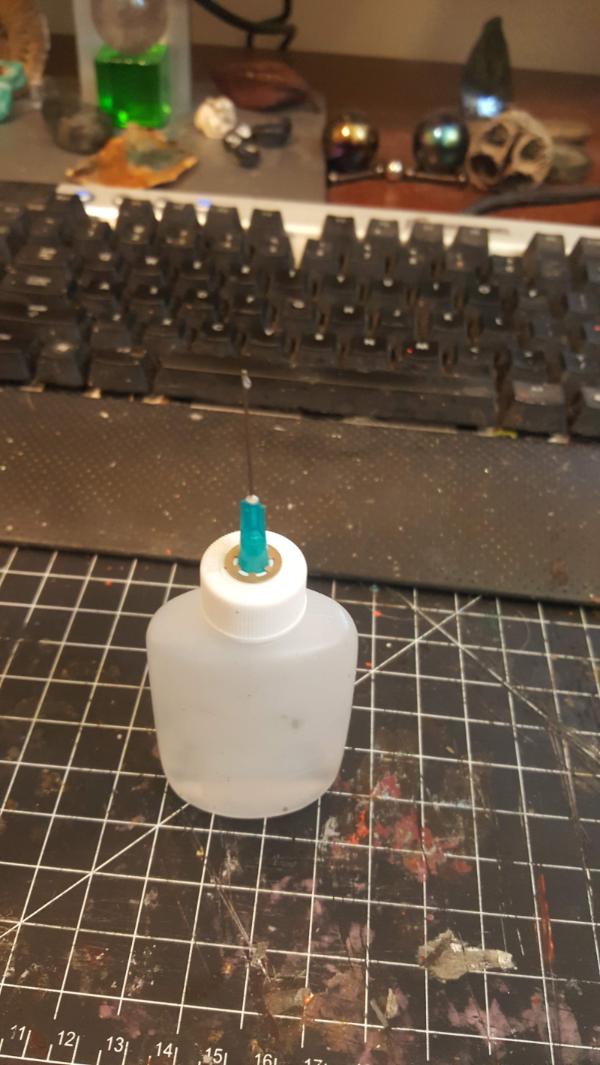 Anyways, so I cleaned the head (there was a lot in the sponge things for C/M and Y so that was encouraging, much more than for the other colors), let it dry, put it all back and... no bueno. STILL no color for those colors. At this point is was REALLY REALLY ready to give up and chuck it out the door. But.. i had no other way to print my army transfers. So I kept digging tutorials and help things on ze internets and found that there is another potentiall clog area: the "purge unit".
Yeah I didnt know what the hell it was either, but apparently when printed excess ink can occur and it has to go SOMEWHERE, thus the "purge" unit. It basically sucks away the excess ink and dumps it into, well, sponges that absorb it. 2 things can happen with said unit:
1. the sponges can get super clogged and full (seriously, its just a sponge at the bottom of the printer, yyou basically just get a pool of ink down there. You'd think they'd at least make it something you can more easily remove and clean)
2. The hoses connecting the suckers to the mechanism can get unplugged. This can happen if the printer gets jiggled (aha.... i did have to lug this thing quite a bit when i bought it..)
Okay great, how do you check all that. Well basically you take the ENTIRE printer apart.
https://www.printerknowledge.com/threads/removal-of-top-cover-from-pro-9500.9961/
That was my tutorial page. It's.. insane. It was one of those moves where you mess up and the printer is effectively junked, and you only know AFTER you've spent a day doing this. But, well, at this point the printer had only cost me like 50 bucks and it was either that or recycle it, sooo.. might as well learn more about how printers work and take it apart even if i dont get it back together again correctly. So that's what I did. When i finally took out the purge unit, hey look MORE spongey things!
(taken from the tutorial but its basically the same thing, i just wasnt taking pictures while doing this
lol
)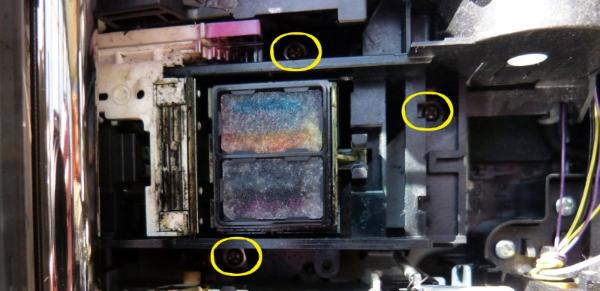 and even more below it (so those are like the spongey things at the start of the process. then there are the hoses which suck it into some drain sponges that sit on the bottom of the case), and a pool of ink AND a hose was disconnected. Granted, that hose could have also been me as i took this all apart but still, there was a lot to clean up and fix.
So I cleaned it all up, put it all back together, annd.... amazingly, it worked.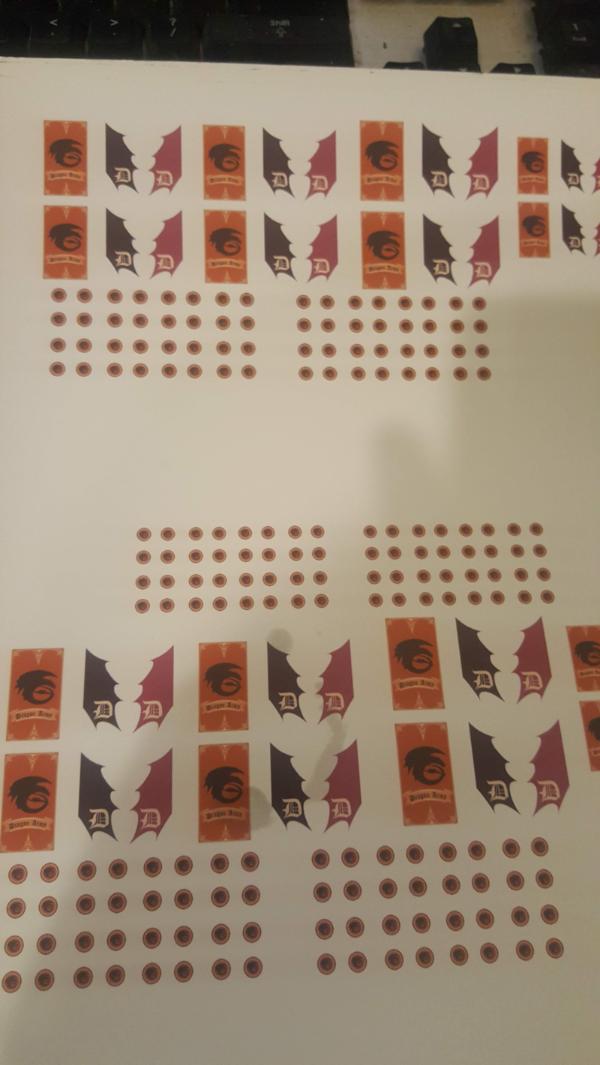 Honestly, one of the top 10 moments for me in terms of hackery/experimentation. Mostly because i had NO CLUE what i was doing and so felt EXTRA lost and uncomfortable. There have been a lot of experiments throughout this journey but mostly of them were either: not too time consuming if i got it wrong, something i vaguely knew where i was going with it, or i already had a few extras as backup if it failed. With this tho that was it, i wasnt going to buy a $300 printer just to print a single page of decals. I dint know of any online service to print it for me and everything local wouldnt do it. So to say that it was a relief when it all worked was.. well an understatement of the century.