Well, I'm back, but the return didn't go as smoothly as I planned. Not going to go into all the gory details, but I haven't had as much hobby time as I would have liked.
But, have done some work on my LoER entry. Captain Brown says i can only submit one piece.

rules.

Then, I was cutting some foam and both my knife blade and my hot wire cutter snapped.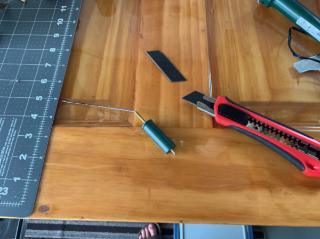 So, I was "forced" to work on a squad of Hellblasters, and they at least, are coming along nicely. I still have some
osl
to do on the guns and the eyes of the helmets.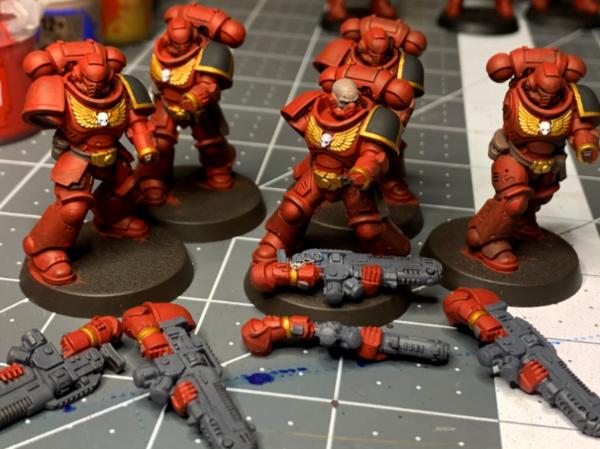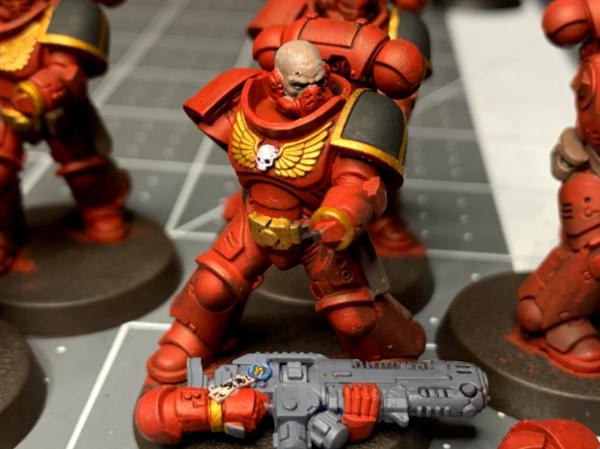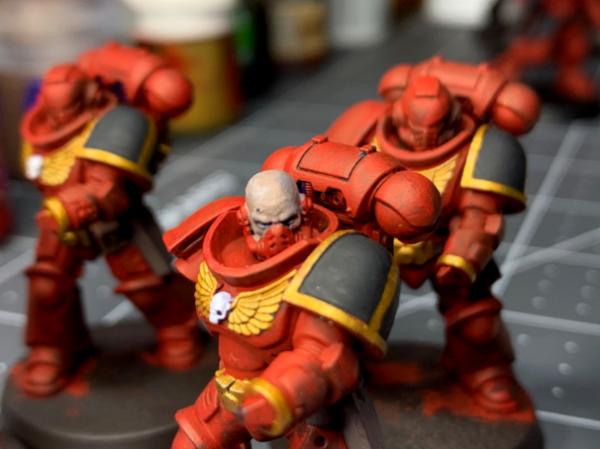 I also have the rest of the No Fear box set lined up and waiting for some paint. I wanted to spring for the Indomitus set, but teachers don't get paid much in this country.

And, Mrs. Jazzy wouldn't really appreciate me dropping the $200 to get one on preorder.
Onwards and upwards!