Oooooh boy
Are you guys ready??
Cuz here comes a HELL of an update!
Start with stuff waaaaaaaaaaaaaaaaaaaaaaay back when I first came back.
BRACE YOURSELVES! 67 PHOTOS INCOMING
SO!
A long while ago I posted a picture of a certain wax sealed box. HERE are the contents!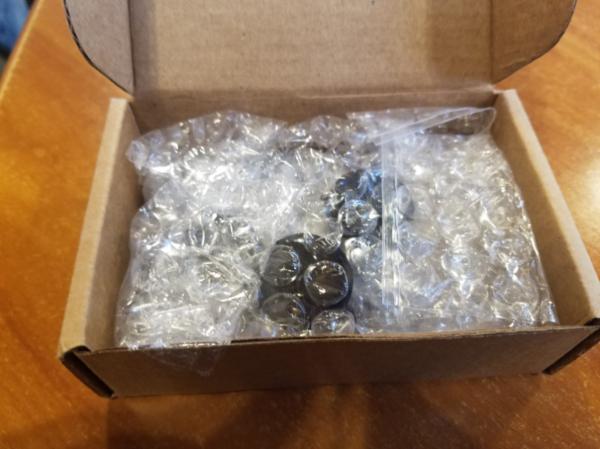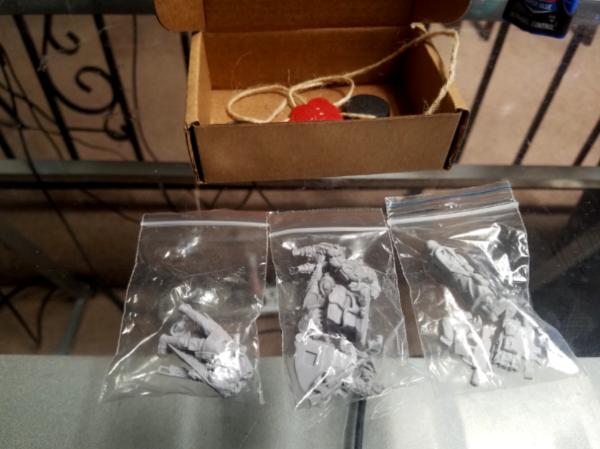 I picked up their Shadow Hunter Prime, Heroic Commisar and Officer's Aid.
Starting off with the Hunter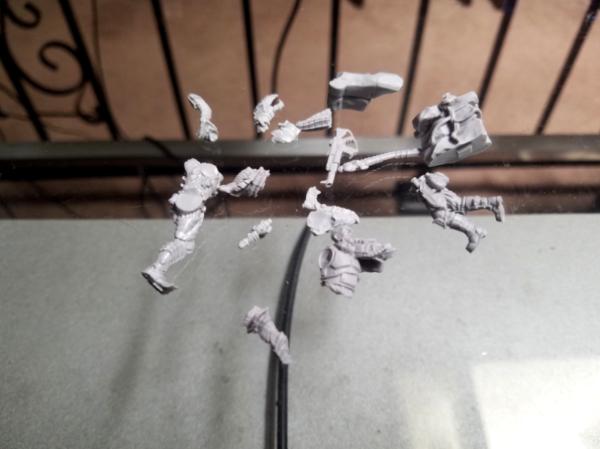 I LOVE this model. Its amazing. I don't nearly have enough Eldar to play them, I just really really wanted this.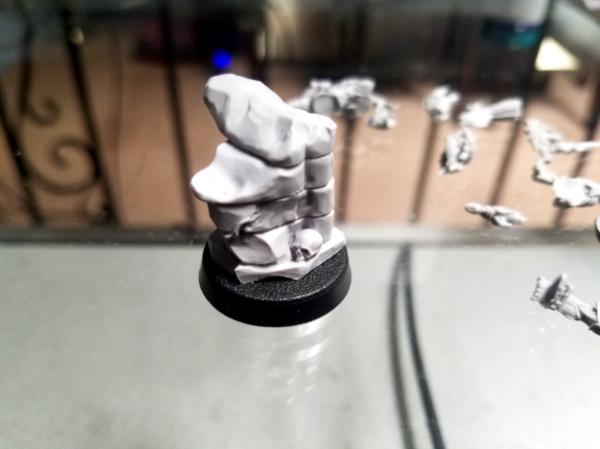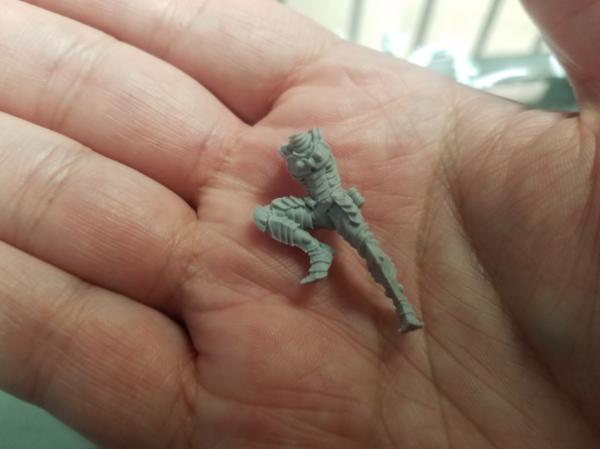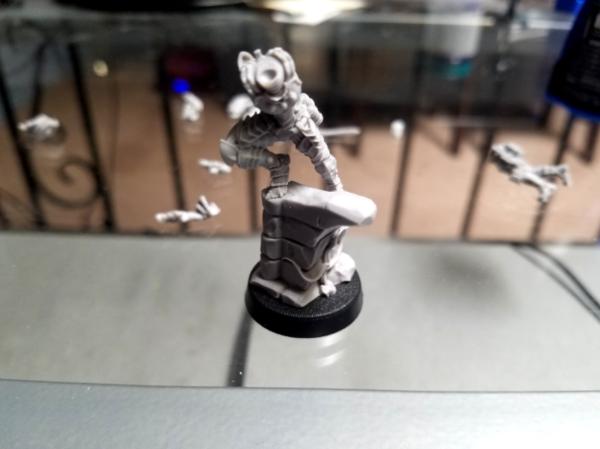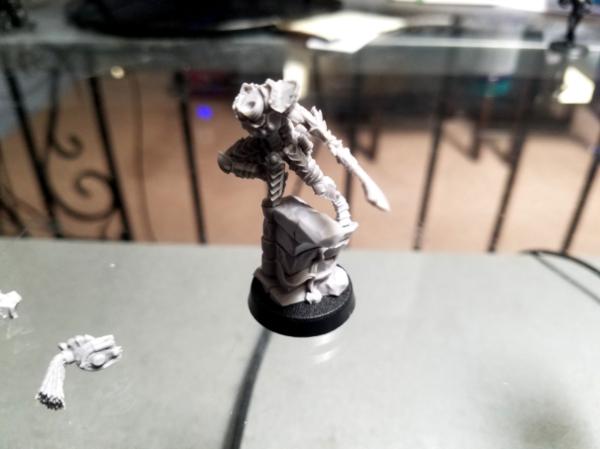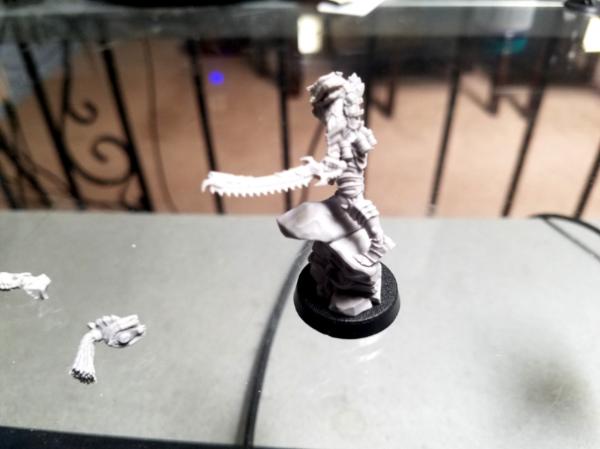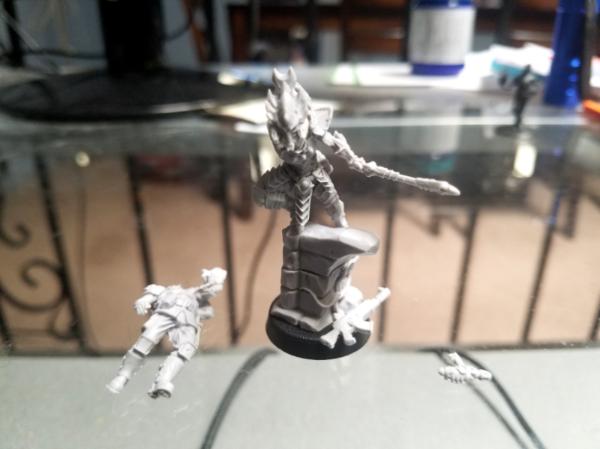 I cannot wait to paint this bad boy up! Its amazing looking!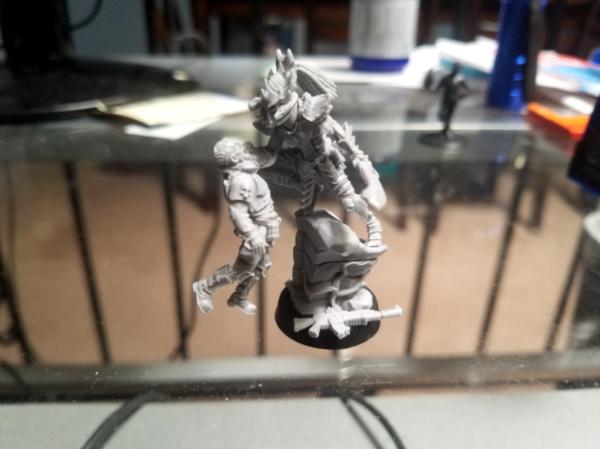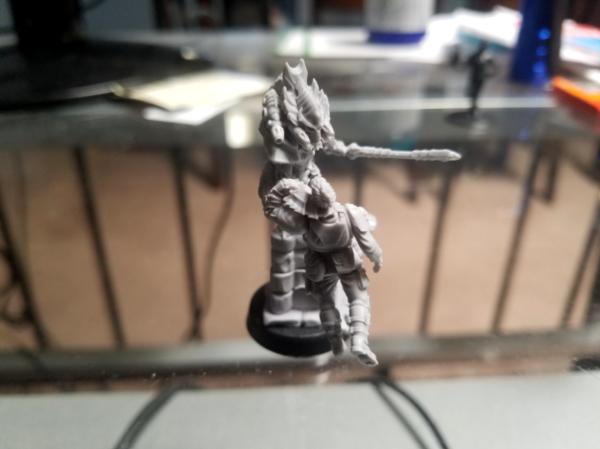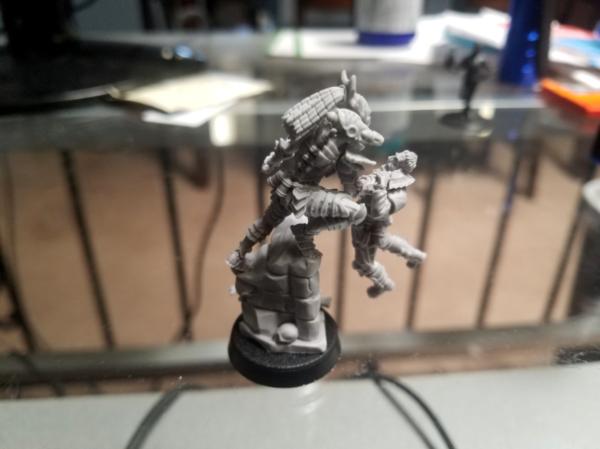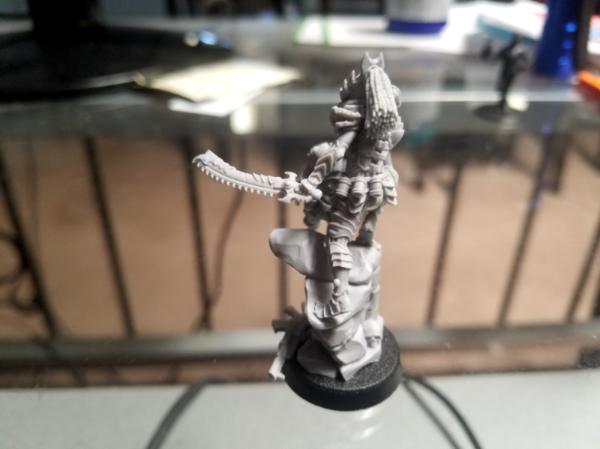 NEXT UP! Officer's Aid!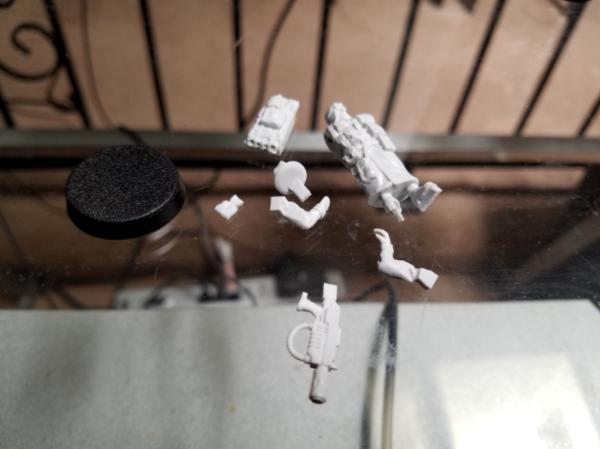 What can I say. I love the books. Had to pick these up.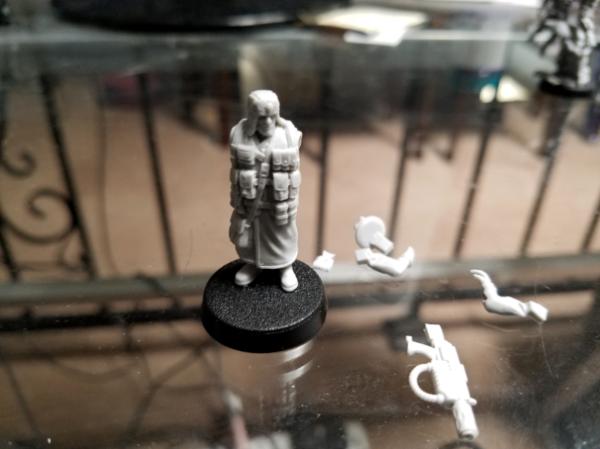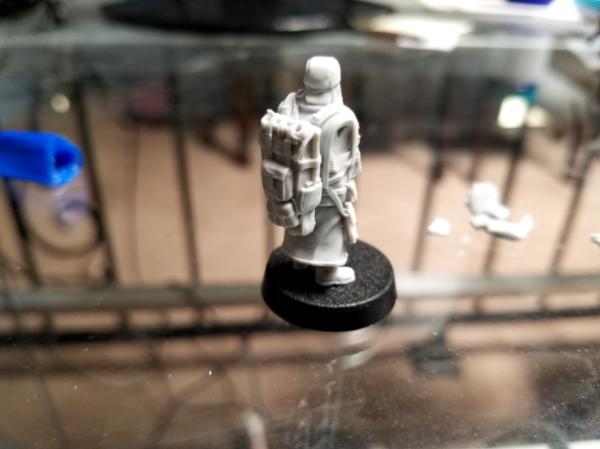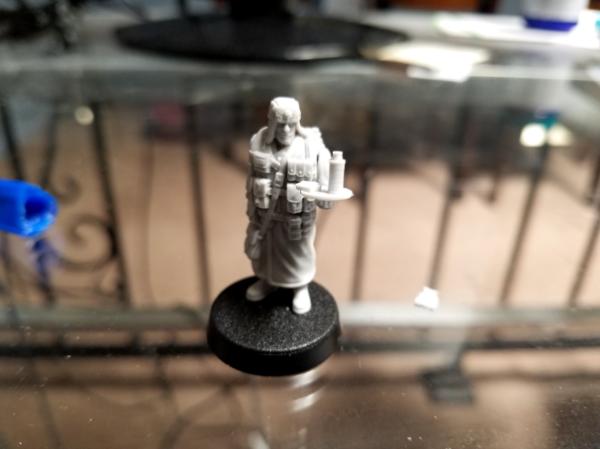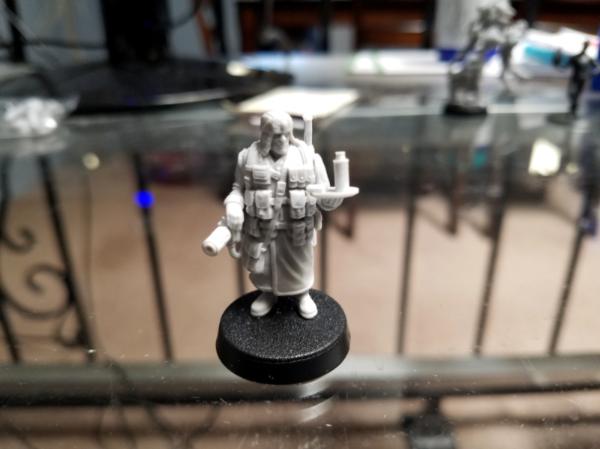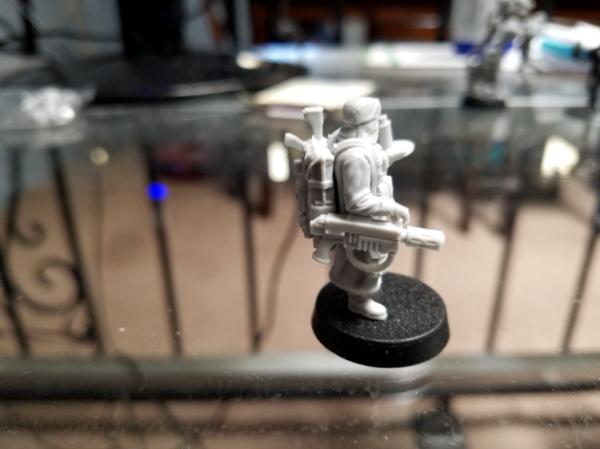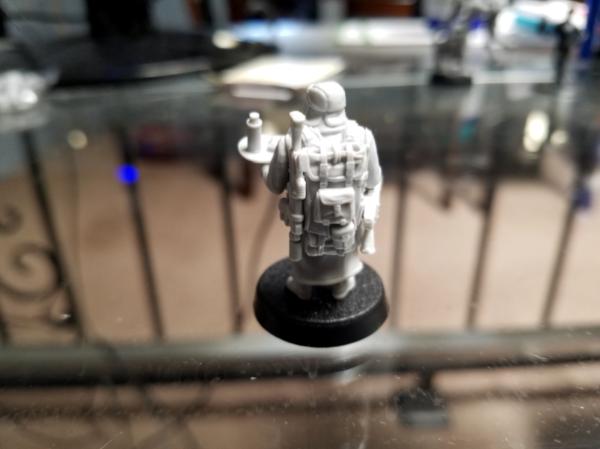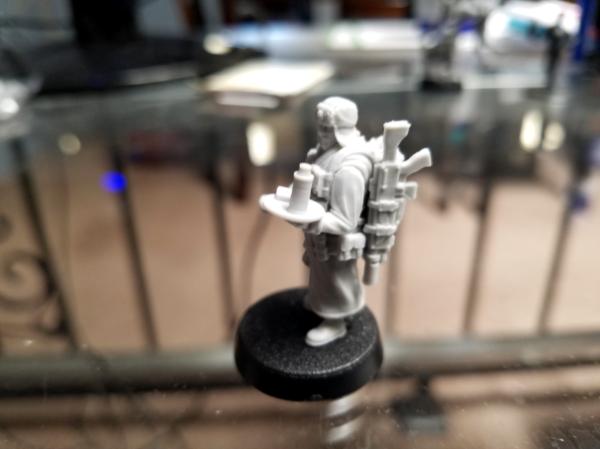 Next up, the hero of the Imperium of Mankind.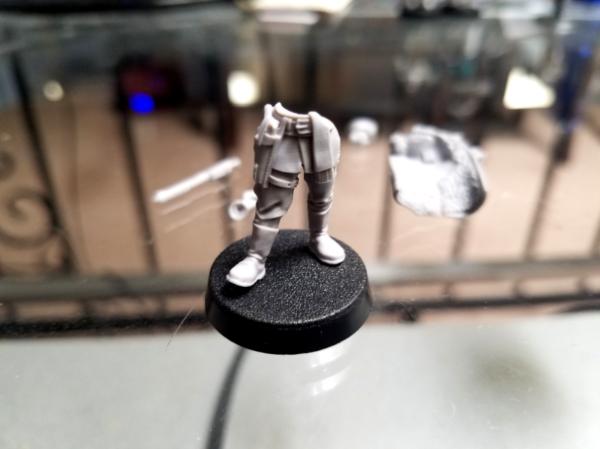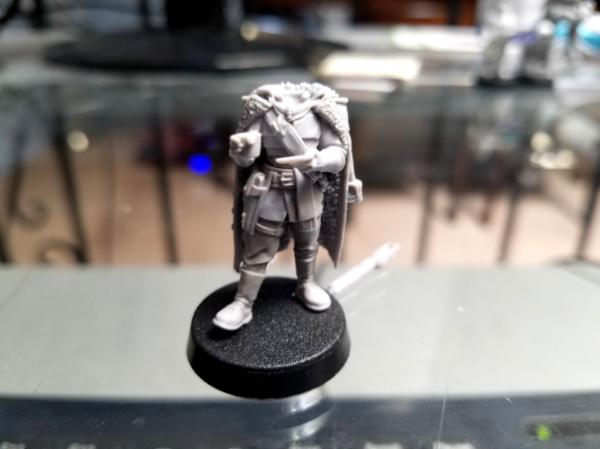 I only had 1 issue with all three models. The handle of his power sword snapped off immediately. But its super small. so, it happens, I glued it back on with no real issues.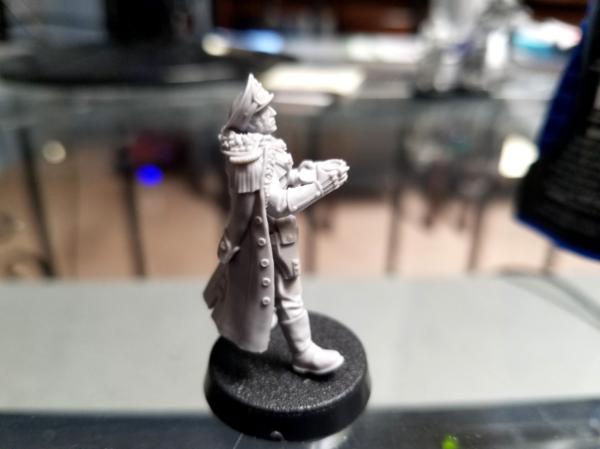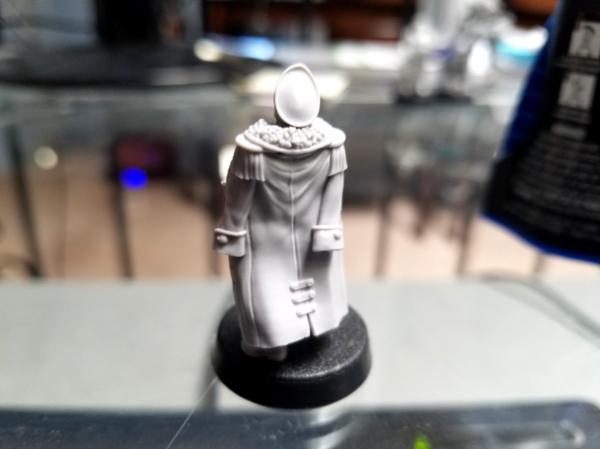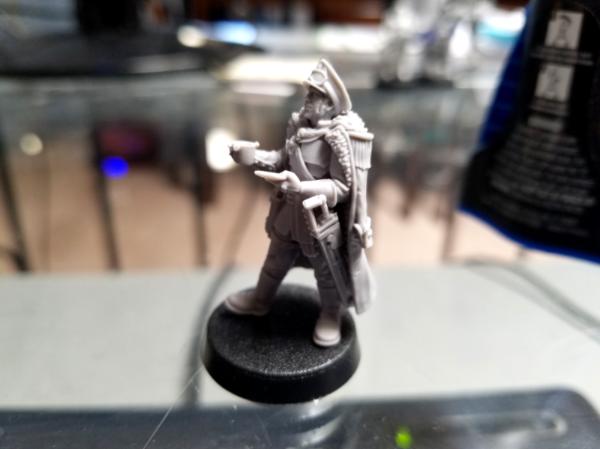 What a lovely duo.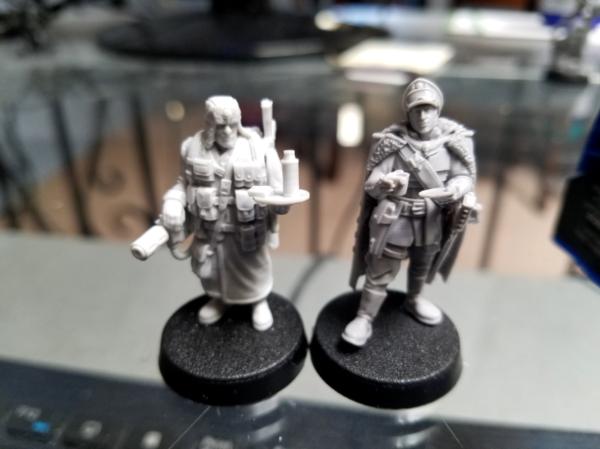 NEXT UP!
I picked up the Eisenhorn mini from
GW
. Again, because I love the books.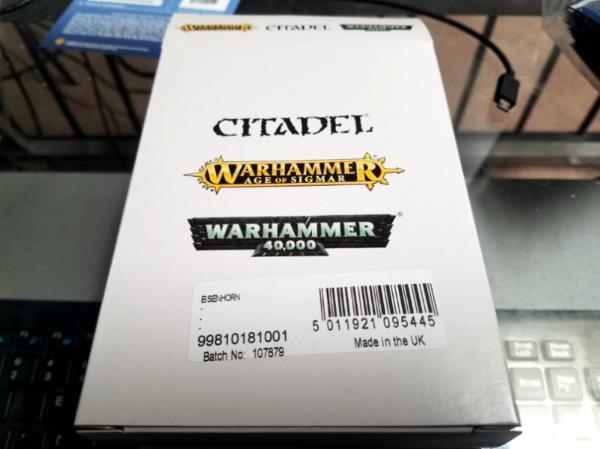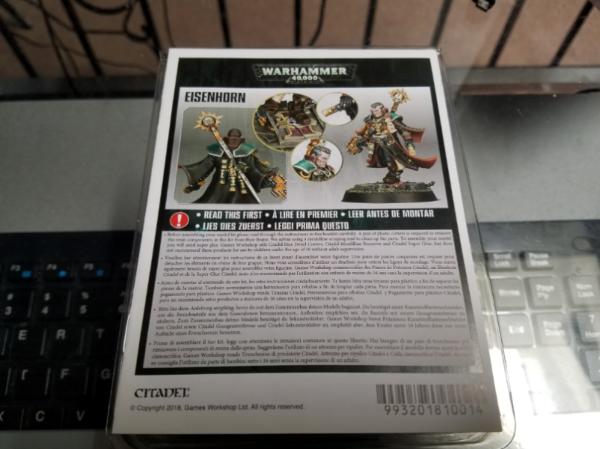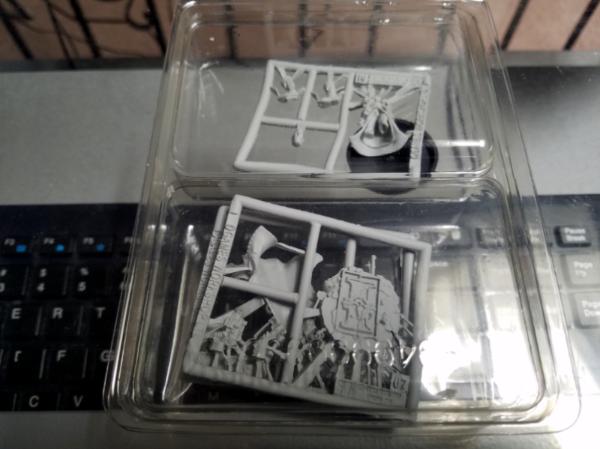 This, is as far as I got. For MONTHS. I didn't do anything else.
Then, I spied some things that would make AWESOME Christmas gifts. And, well, here we are.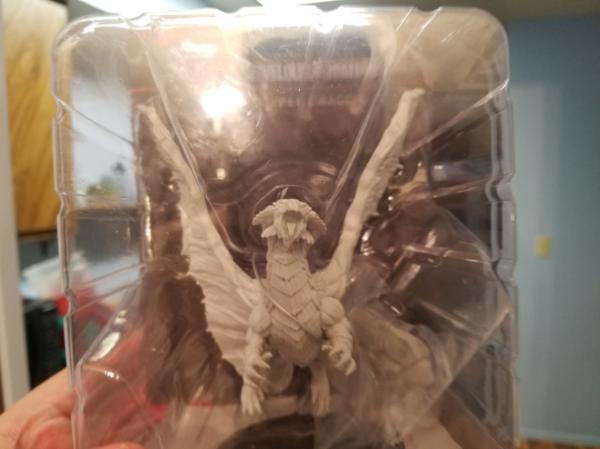 A dragon that I will paint gold for my buddy.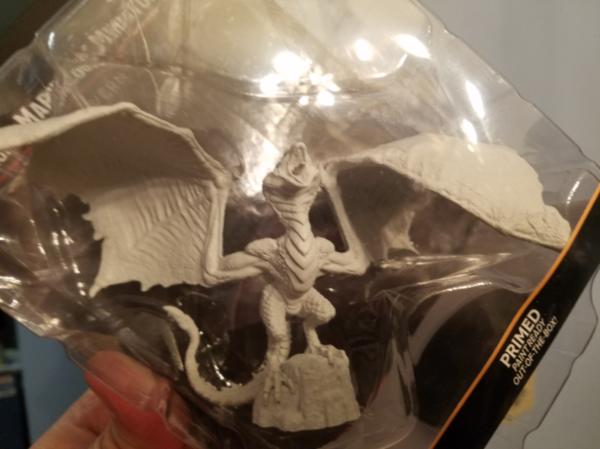 And a wyvern for one of my
DnD
players, to represent the pet one I gave her in my campaign.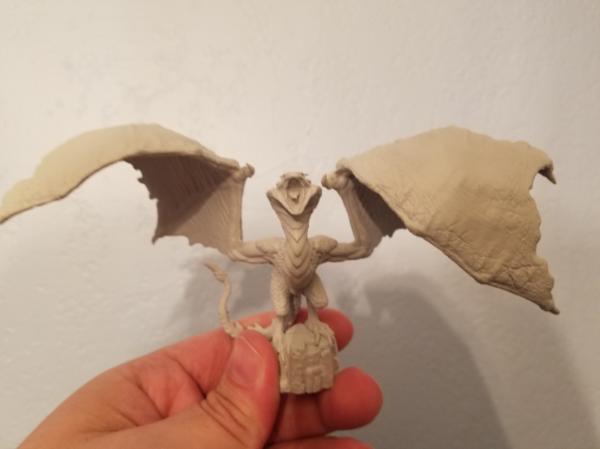 I dig the
DnD
wyvern mini.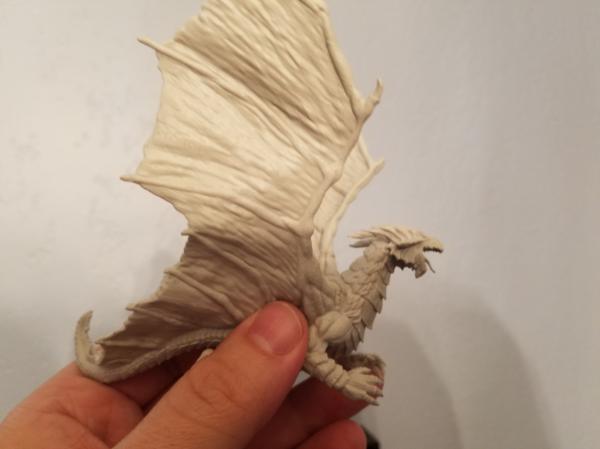 The dragon is no slouch either though.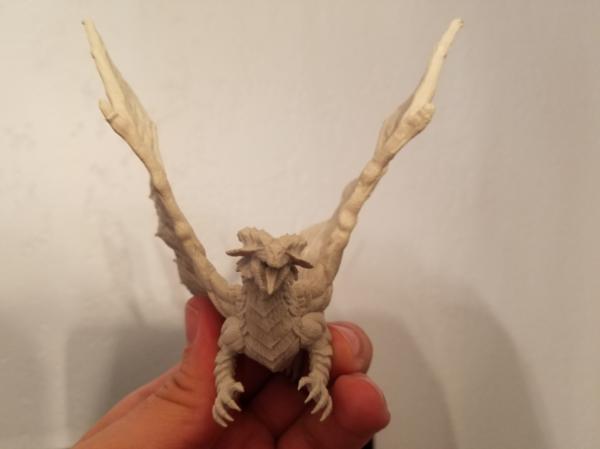 Not a gold dragon mini, but I think it will suit my needs just fine.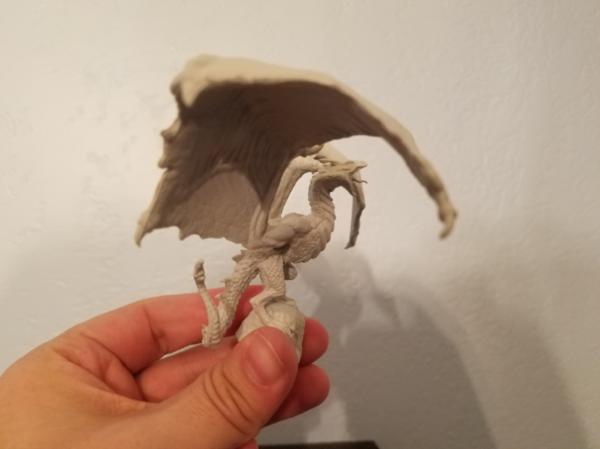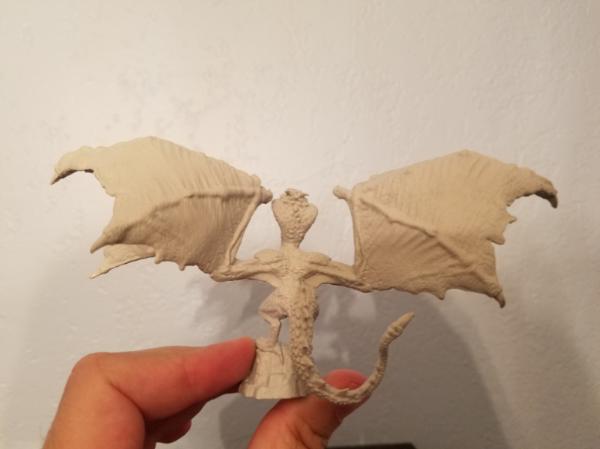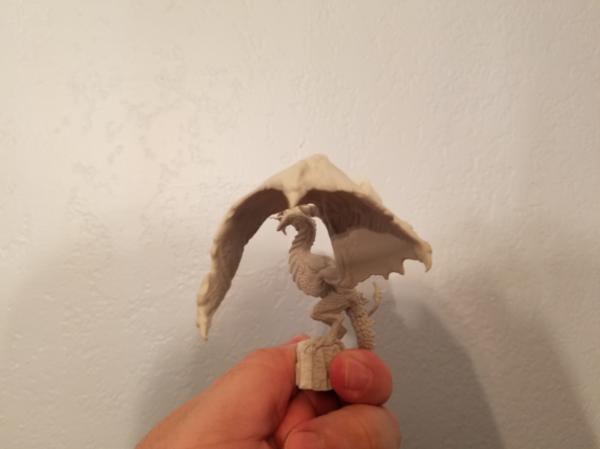 So, obviously, the gold dragon gets a coat of gold.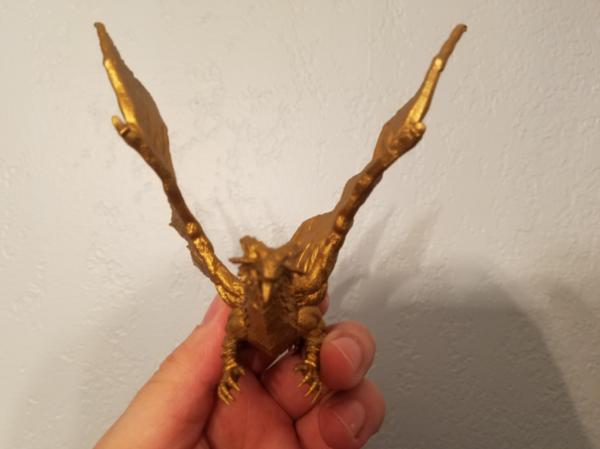 Really do love the
GW
gold spray. It coats like a dream.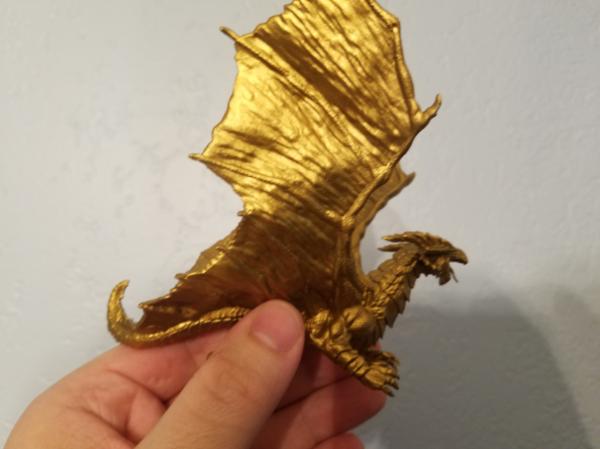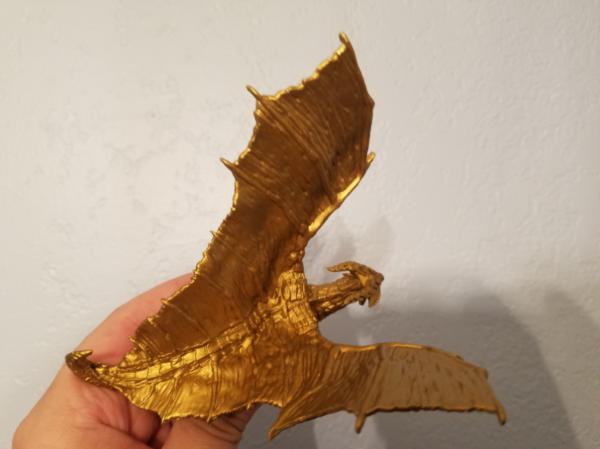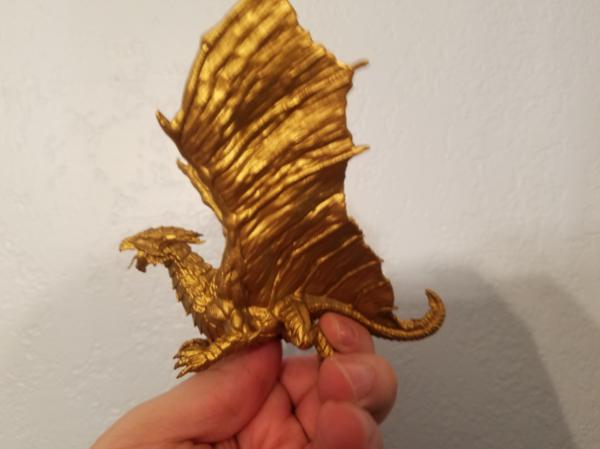 Next, I ordered up some supplies. So while I waited for those to get shipped from a certain company in Spain. I did some work filing mold lines on the Wyvern. I didn't much care about the lines on the dragon. So they stayed.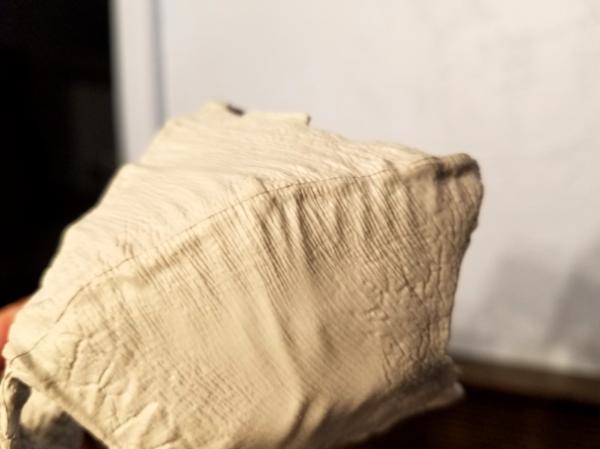 I think it went well.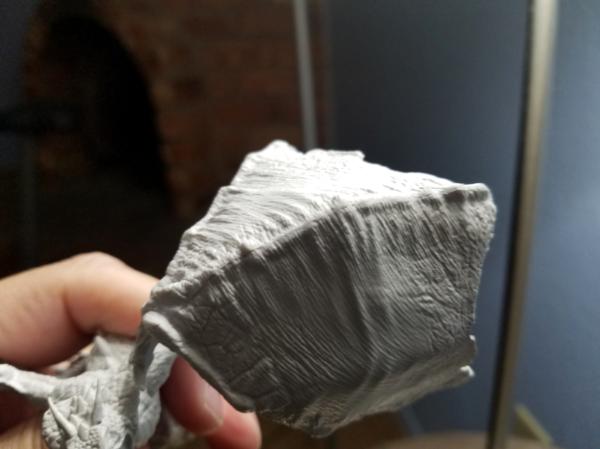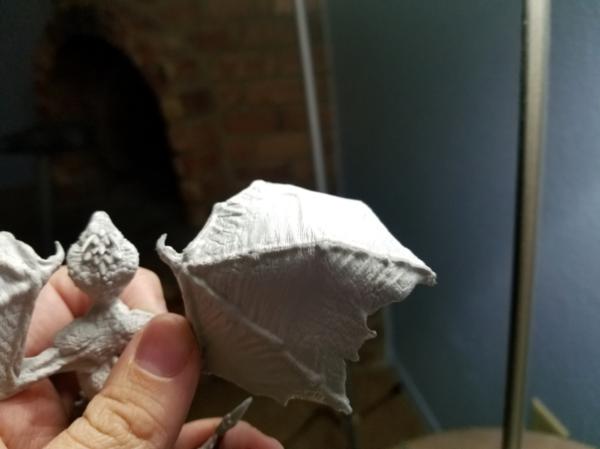 FINALLY! Supply drop arrived.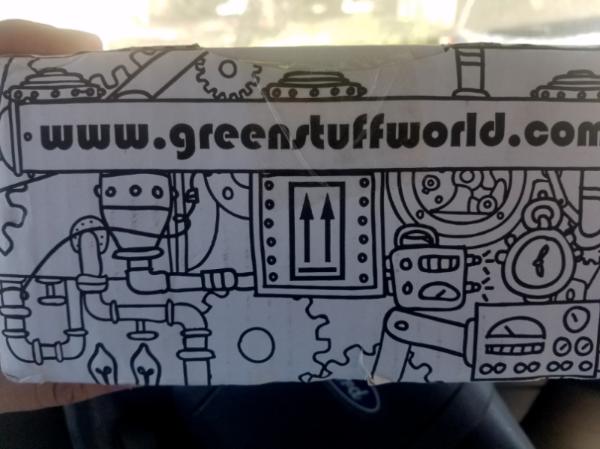 Excellent....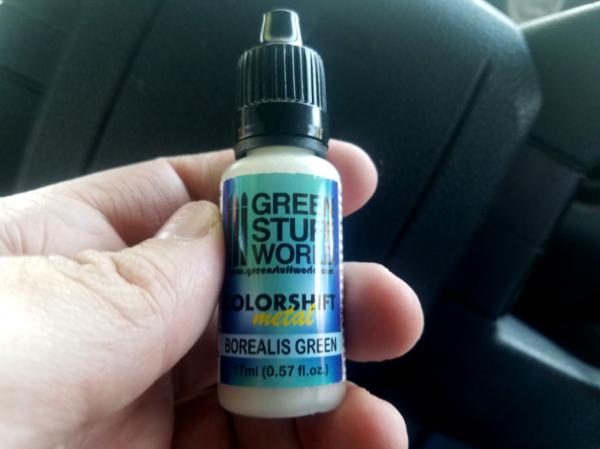 Time to get to work. Please disregard all the crap still on the floor. (And the disaster you can't see behind the camera)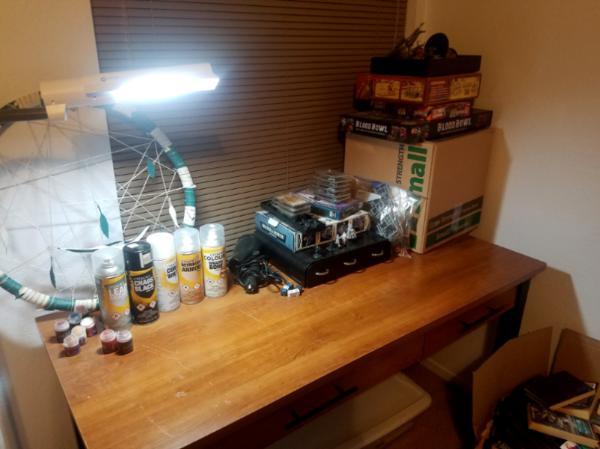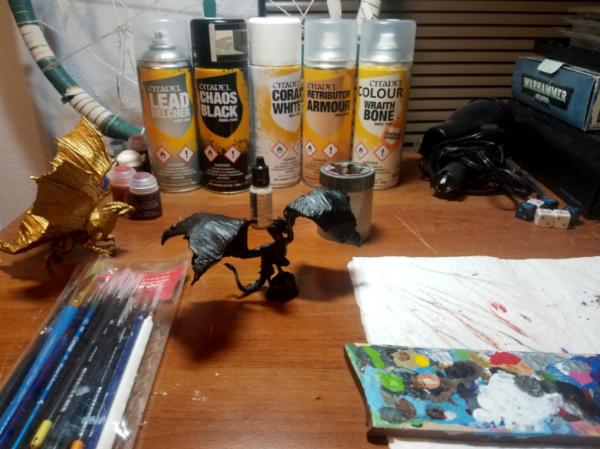 BEHOLD! The primed wyvern.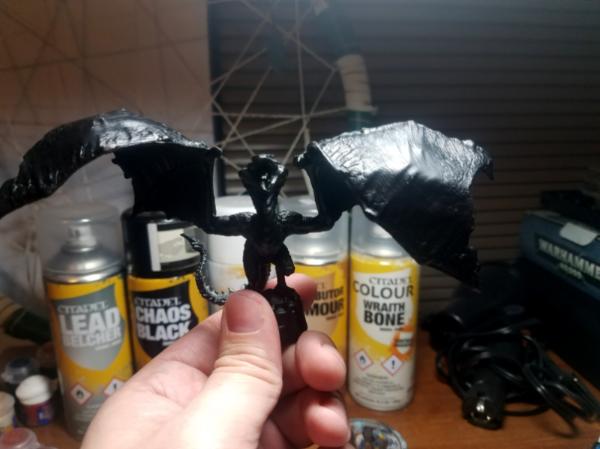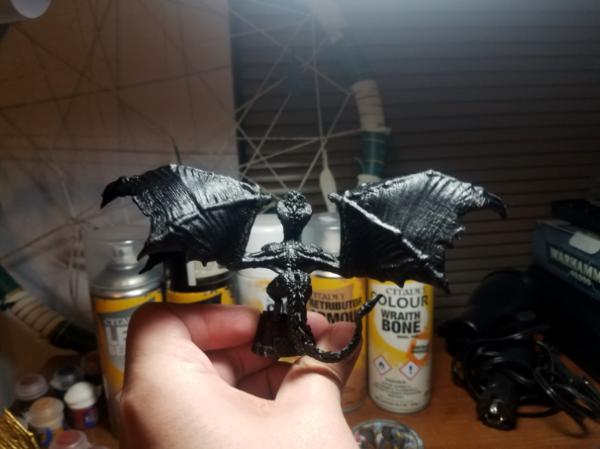 Alright, let's see what this stuff looks like.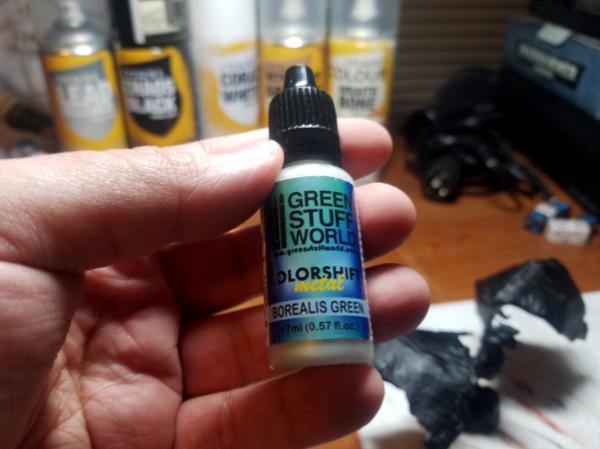 Kinda underwhelming to look at.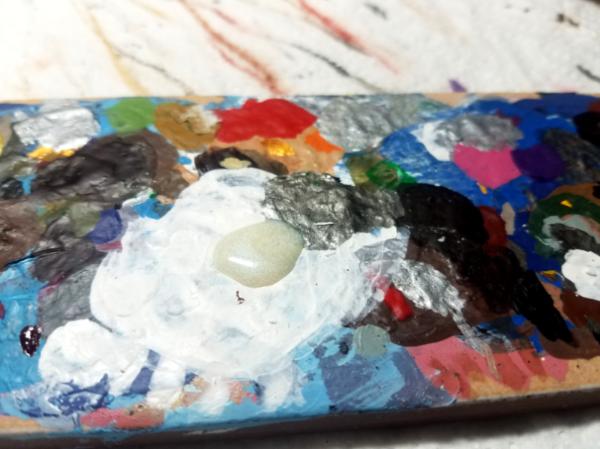 Attached the base because it was unsteady as all get out.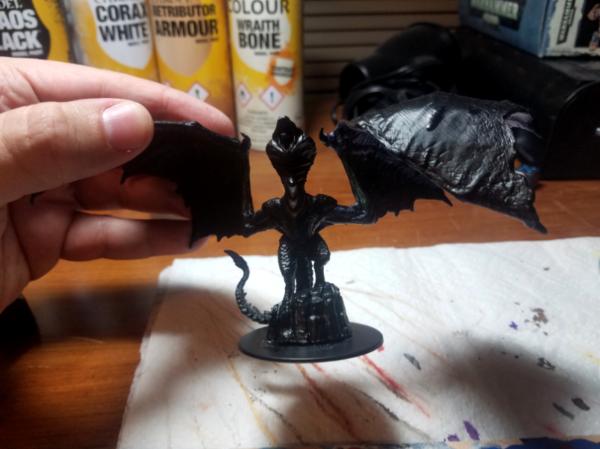 Aaaaaaaaaand....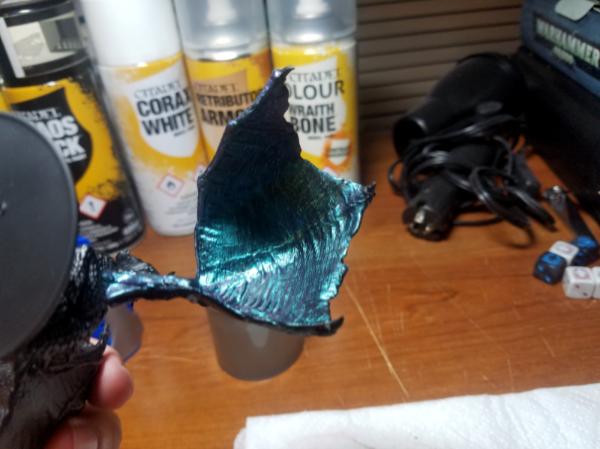 Oh wow!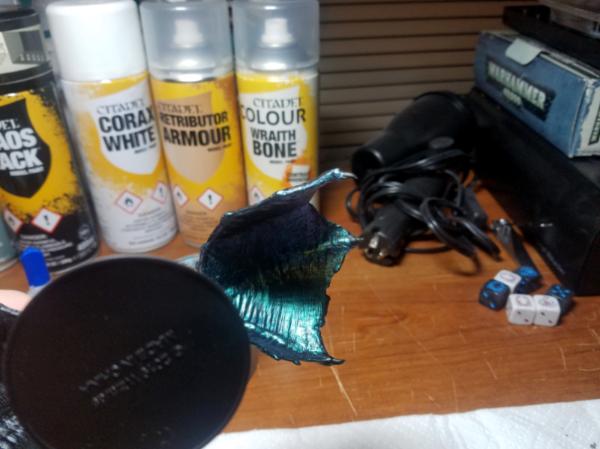 WOW!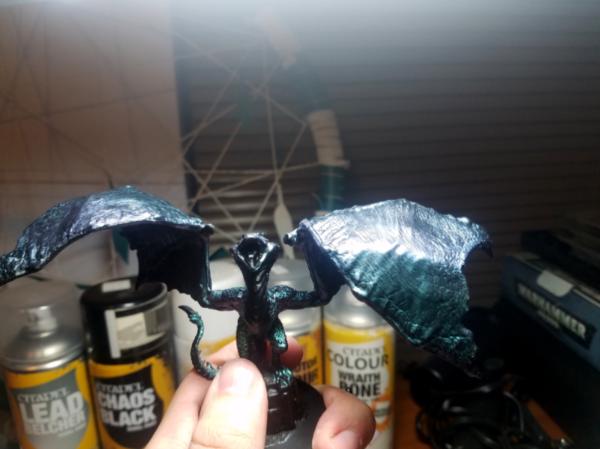 Look how awesome this stuff looks!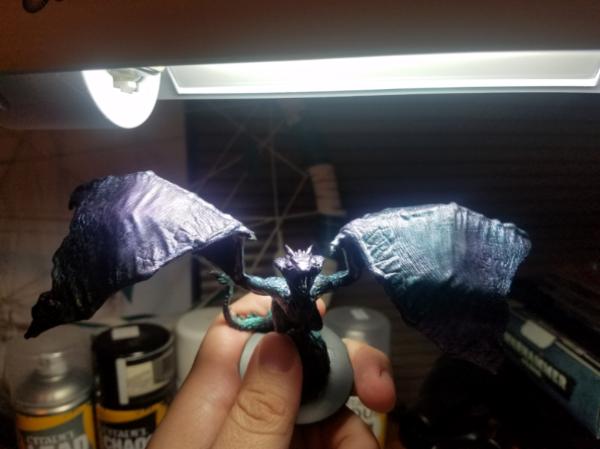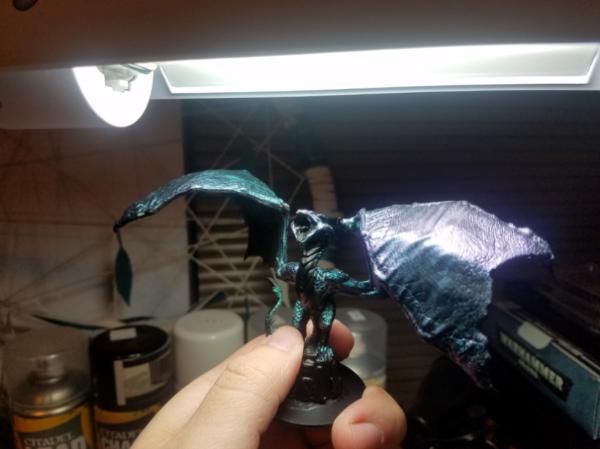 This is only 1 coat (it says to give it ample time to dry before applying the next, so I only did the one coat tonight)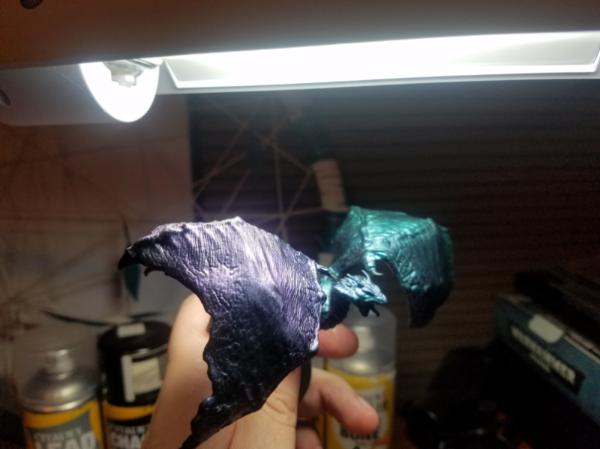 I'm going to need so many more of these paints. LOOK.
AT
. THIS!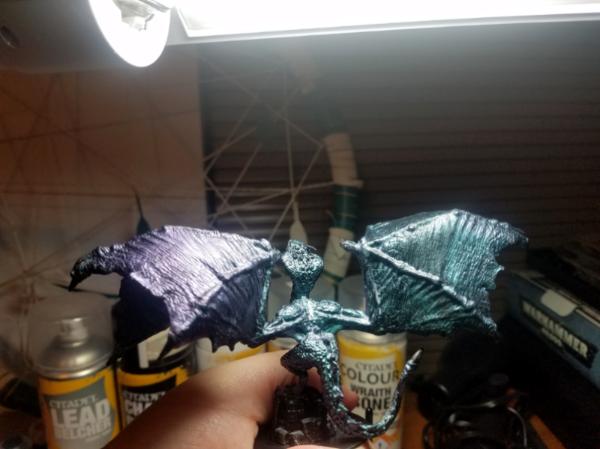 So, with the wyvern set aside to dry, I picked up my new contrast paint.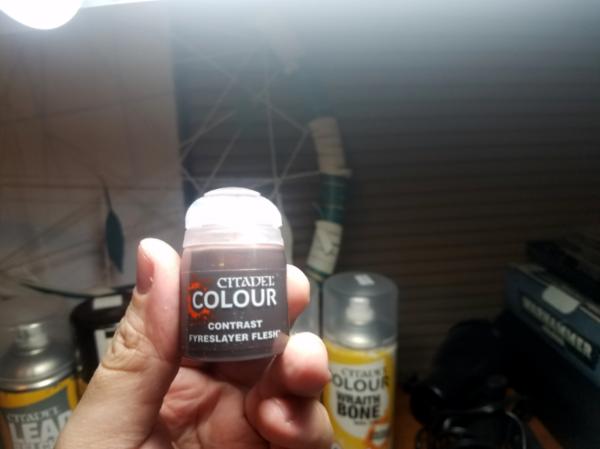 And started in on the dragon's wing.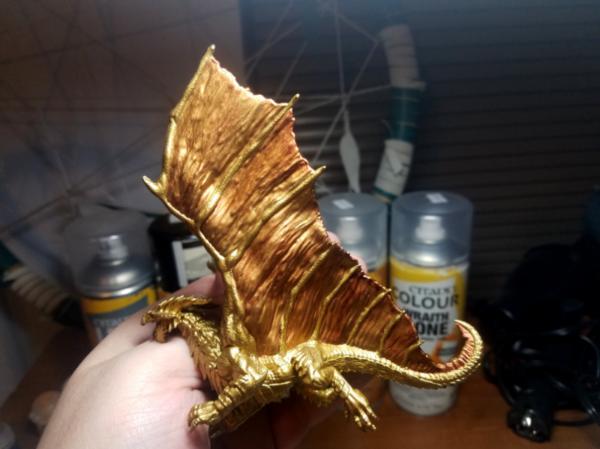 What do you think?
Oh, also I picked up some Primaris Marines for my birthday. They will be a little bit of a contrast paint experiment.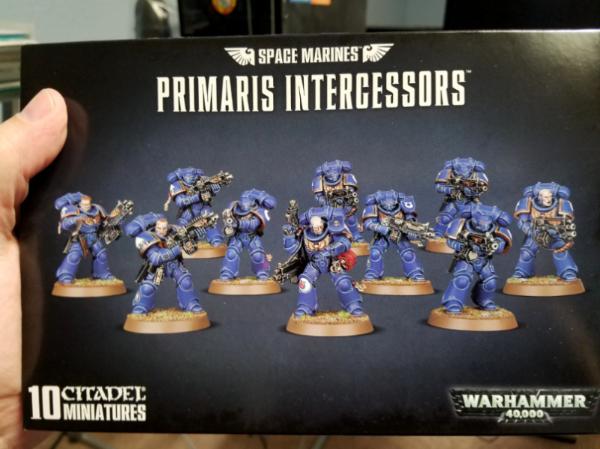 MAN it feels good to be back!
How is everyone? What do you think of my wyvern work? TALK
TO
ME!