Good God I haven't posted pictures in almost a year. For shame. New camera means new photos... even if they end up on social media too. Some of this stuff is too obscure to not have any sort of net presence.
Been doing a bit of 3D printing since stay at home started.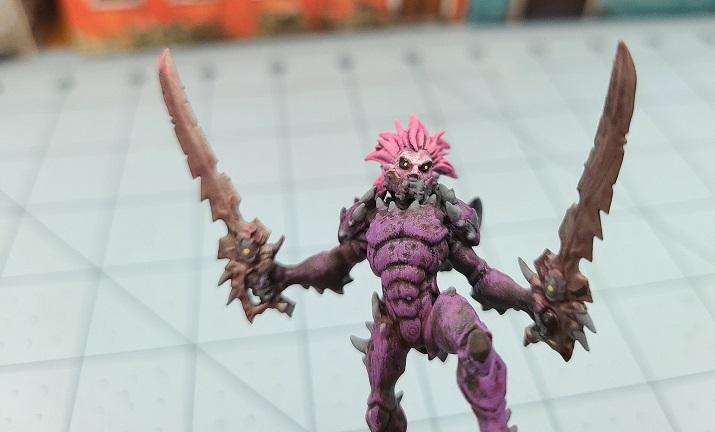 Crazy bug elf monster dude from Battle Yak Miniatures.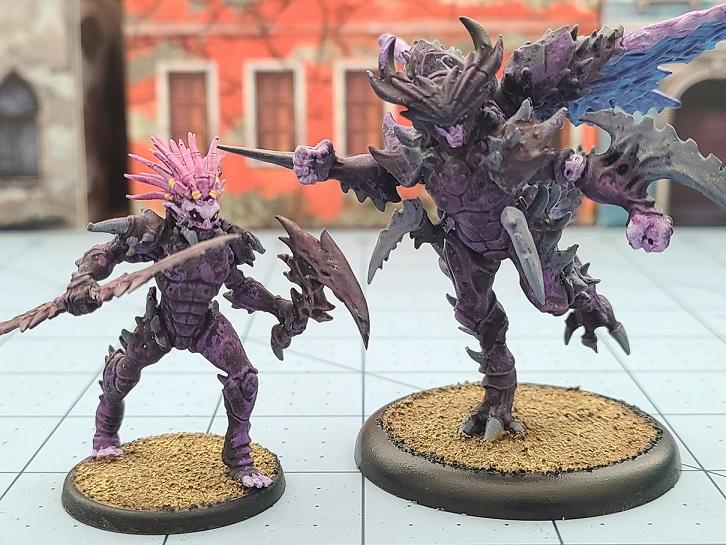 More of those bug guys, the Primal Heart Eldarch. Little one is a Phyllarc Imago and big one is a Phyllarc Predator. Matte sealer ruined the paint job but it's most likely my fault. I don't think the paint was as dry as I thought.
These models were all sorts of modular with a lot of parts. While you can smash the parts all together in a 3D building program it's not the same as the tactile pleasure of gluing my fingers together while building them.
Battle Yak Miniatuers mentioned returning to these models some day in the future with further models, but I really want more bug- like heads or crazy looking helmets.
I think these are the closest we've come to ever getting models for a Splicers
RPG
skirmish game! That makes me sad, thinking about how Palladium has so many neat designs that will never see a 3D representation.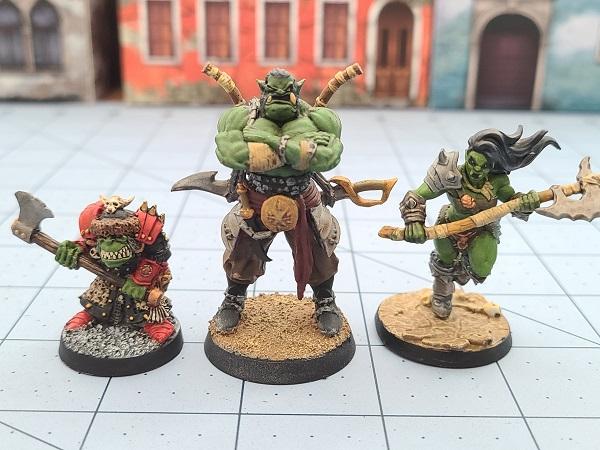 Big Face the Brute from Raging Heroes new thieves guild models. He really is big!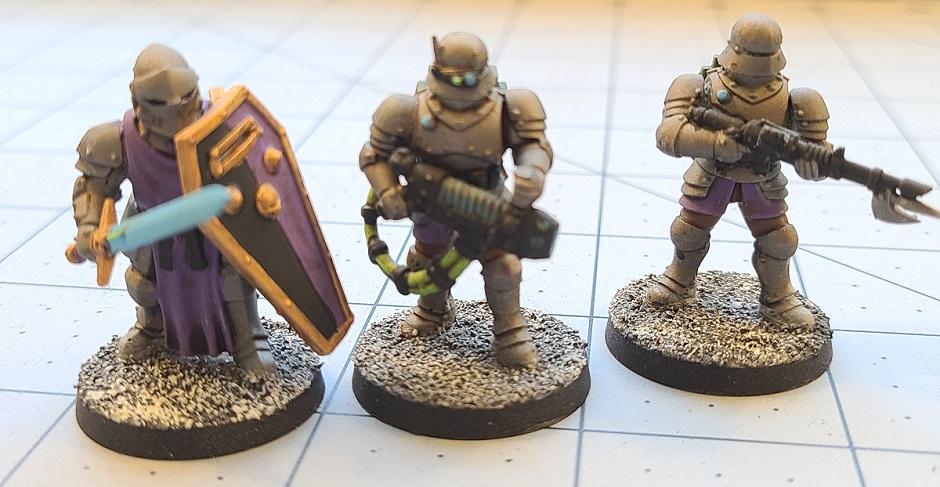 A sampling of the Feudal Guard models that Makers Cult designed. A crusader, a heavy weapon, and a basic grunt. They're all cross compatible too!