I noticed I haven't posted much lately. Stupid phone resizing everything, school starting back up, brother visiting with his kids from Japan, working on Youtube videos... time to get back to Dakka'ing!
Since I last posted anything on Dakka, which was like a month ago, I've painted a crapTON of figures. Like, a lot. Here's what I had handy from the last weekend's batch of spraying stuff.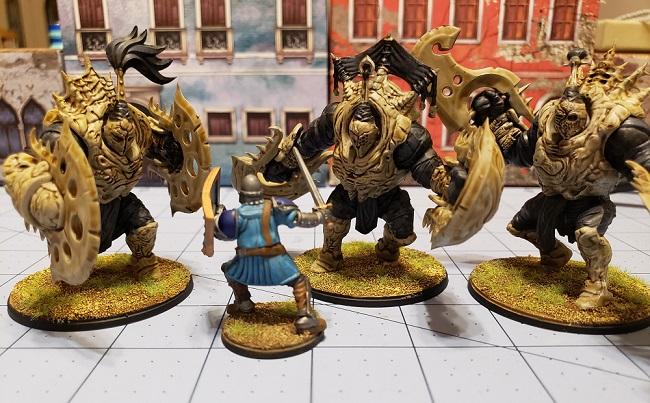 Some fun with contrasts via Para Bellum's starter set. Brute Drones and a lone Man at Arms.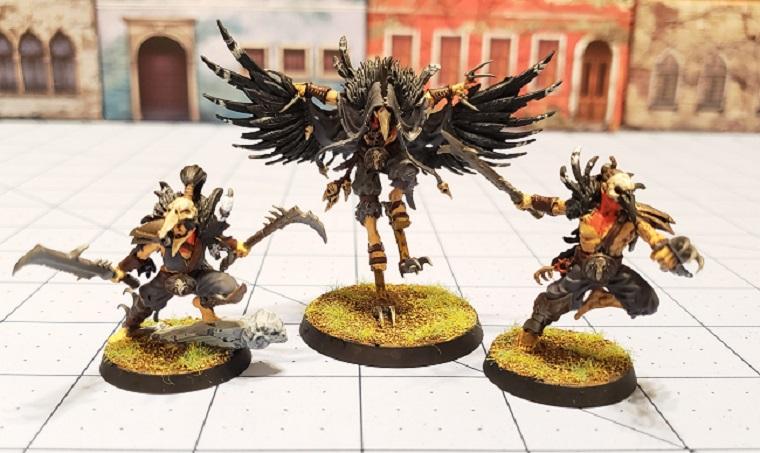 Three more Corvus Cabal members. That's my second completed Warcry warband now, after the Cypher Lords and the Untamed Beasts are very close behind.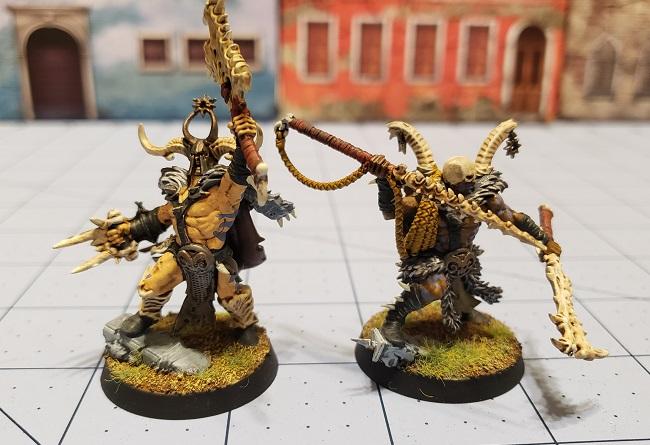 Speaking of Untamed Beasts, here's two of my favorites. All I have left now is the beast tamer with the whip and the whole group is finished!