Me and a friend played an experiment. We each had exactly the same Space Marines army.
Captain, with command squad.
10 Scouts
Tactical Squad
Rhino
Razorback
Devastator Squad
Venerable Dreadnought
And whatdya know, it came out a (really enjoyable) draw.
Now most surprising perhaps is that I'm no
40k
wizz and my friend is a seasoned tournament gamer. So in all honesty he should've beat me. Makes me think more than anything else that army is all it comes down to.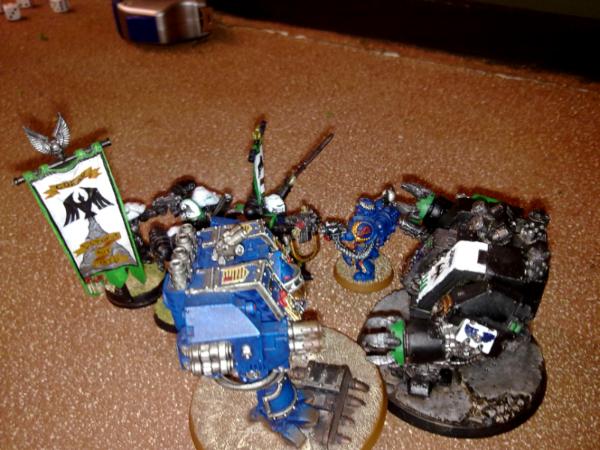 Here's a shot from the gripping conclusion of that game. It came down to an all out slobberknocker between Captains and dreadnoughts!