Captain Brown wrote:More great sculpts Crowe.

CB
Thanks
CB
. The photos hide some of the messy bits though that I fear the paint won't hide quite so well. I'm having to take a file to the hawk's feet to tidy up those claws. Still, looking forward to slapping some primer on.
amazingturtles wrote:I like the viking hawk, he seems very gruff.
He looked pretty derpy before he got a helm. And the eye part looked like big Elton John specs for a while so im glad it's turned out gruff one way or another. He's got some leather pauldrons now too.
gobert wrote:Great work on Dave and the Sparrow. He'd need blue shorts and white socks to have the full Brazil kit on though! The Viking Hawk is coming along nicely, but it's Hedgee riding the Owl that I want to see the most
Shows what I know about football. ie not much. I hear some footballers don't even use dice!
Hedgee has lost his sword at the moment so I might have to fix that first but rest assured you will see that, eventually. Painting some badgers right now, then there's some stiff competition for who's up next. I really want to see the Barron and the Beefeater in paint, though Hooter I'm sure would be a quicker job, and the boy would be happy to see him tabletop ready.
And as if I didn't already have enough to be getting on with...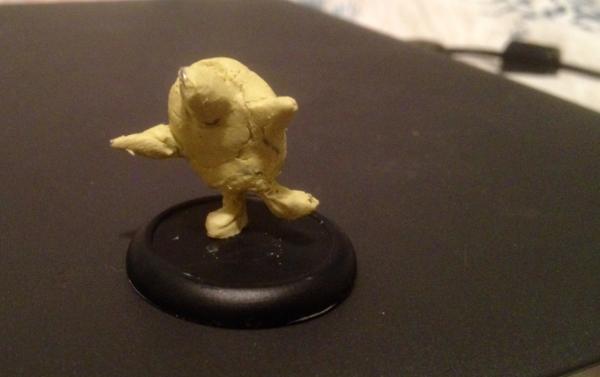 This fella just popped into existance!
Automatically Appended Next Post: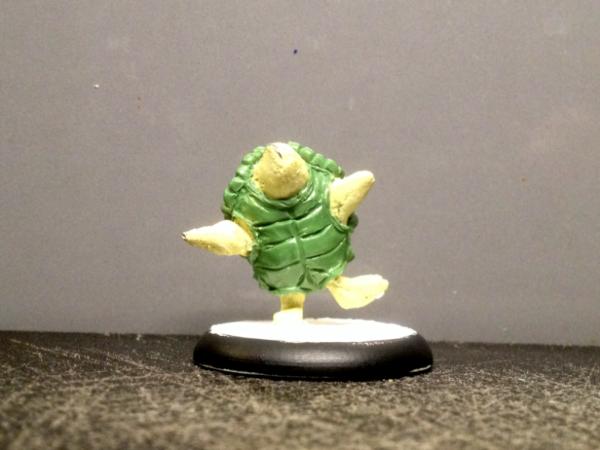 A quick first go at the green. Think I'm going to like this little fella.