I have considered that, Zywus, and thanks for the compliment on the elves. I don't like compromise, but I think adding a grass base on the tray itself is an OK solution for the round bases even though I know it would look a lot better more closed up. I really don't want to spend a lot of time on movement trays when I don't paint/play professionally, though. Maybe one day. I'll keep lurking your hobby log as well, as those 15mm elves of yours are wonderful.
gobert - the glasses are certainly helping, but they are taking some getting used to. Thank you!
Interim between painting Orcs & Goblins, a Wood Elf wizard. Apparently I am incapable of being too far from elves. This is a Runewars "Latari" spellcaster. The miniatures are dirt cheap, even though they are out of print and are quite well done. The PVC material used to create the miniatures is kind of a curse when it comes to mold lines, but it's not too bad. They do stand a little taller than
GW
Wood Elves, but most of those are old and scale creep is a real thing. I'm not concerned.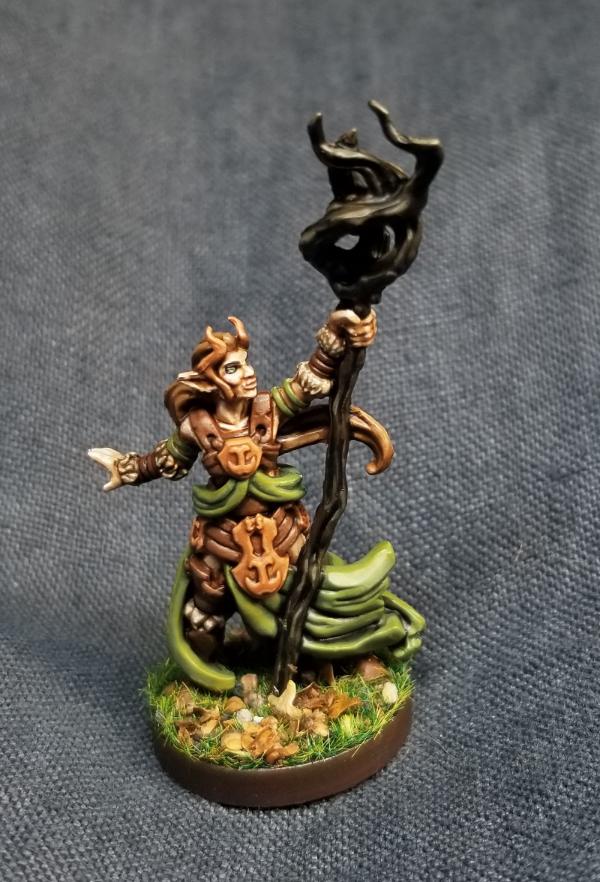 Back to the gobbos now. Comments and criticism always welcome. Enjoy the hobby.