gobert wrote:

I think it's the background and tree, but you last Nurgle pic has a real Christmassy vibe. All Reds and Greens and Bells! They look awesome though, a real horde of slathering death!

That is one incredibly generous friend! New on sprue must go for a pretty penny. I hope you keep us well informed on progress.
Thanks gobert! And you're right, Allen Blount IS a very generous friend and I'm very grateful to have him in my life.
If you didn't get to experience them in your youth, let me introduce you to one of the greatest sprues
GW
ever made!
The giant rat in particular was always a favorite of mine, but these 4 little gribblies were a great bargain combo of fantasy creatures.
They took way longer on moldline removal than I would have expected, but it's time to get some paint on them!
Automatically Appended Next Post:
Got a test snotling done, whaddya think?
I had some contrast paint I wanted to use so I used the recipe from the painting coach, which is plaguebearer flesh shaded with biel-tan green.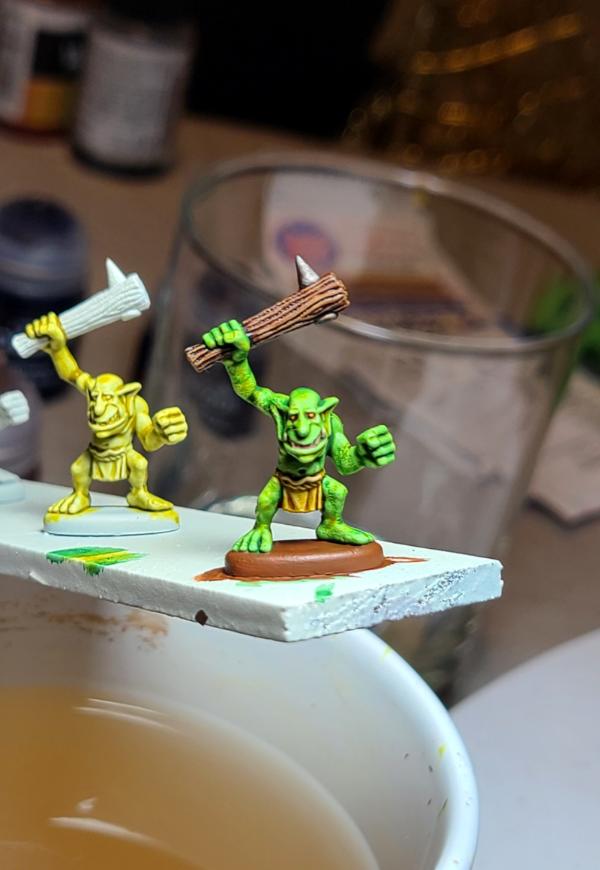 I thought it made for a nice bright skin tone. Any thoughts/changes before I finish the rest of them?
I mean he's just a snotling but I gotta start somewhere...