Thanks Graven'. Yeah, I was sorely tempted to do the windows 3D, but thought that I'd manage it with paint. Good to see I was right.
Just a layer of gunmetal as 2 sets of parallel lines and then broken (or dashed) black lines to shade them and make them more uniform in thickness.

Thanks T'Horde. Maybe I overestimated the Noisy Cricket's notoriety, I thought everyone and their dog would recognise it from the profile. *shrugs*
You could, and probably have, google'd it but see below for a film still for the cricket in context.
No worries Gits'. We've all done it. I frequently read a blog's progress and then pause and scroll up to see who it is that has actually done the work.

Thanks.
Noisy Cricket is now smoothed, primed and blacked.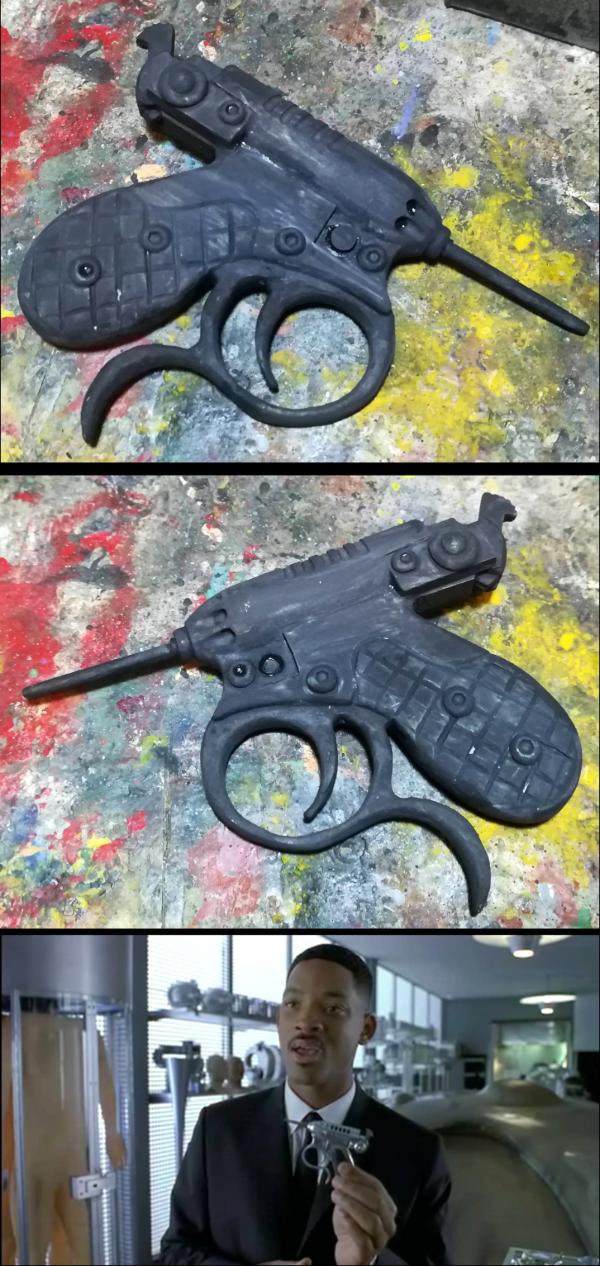 I used a different shot from the film to guess the scale and then fit it to my hand.
Unless Will Smith has extremely large hands this should be close enough to the "real" thing, and I can hold it comfortably enough.
It's less than 4" long, and that's from the back of the "hammer" to the tip of that extended tip...
The grip doesn't reach back to my thumb and instead rests on the "base" (there's probably an official term for it) of my index finger.
Bard's tower now with finished smoke effects.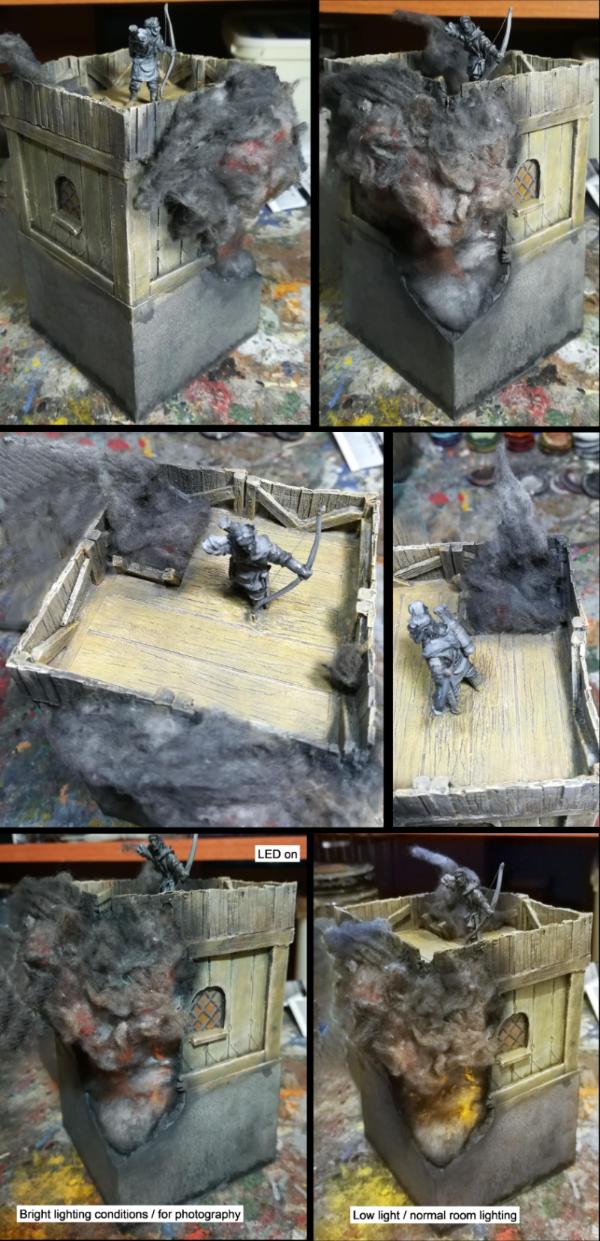 Just Bard himself to paint.
19 days to go. Feeling better about getting it all done now.