So, update. I have completed the Arbiter Interceptor. Aside from maybe putting a few decals on it, I'm done with it.
But
, I have not taken any photos of it. Yet. With luck, I'll get some photos of it this weekend.
I did paint some figures this week though! Yes, amidst the Arbiter, work, and not having much time to paint, I managed to start and finish three figures!
Two more Russian special forces soldiers to add to my ranks.
First is another machine gunner, this one with an RPK.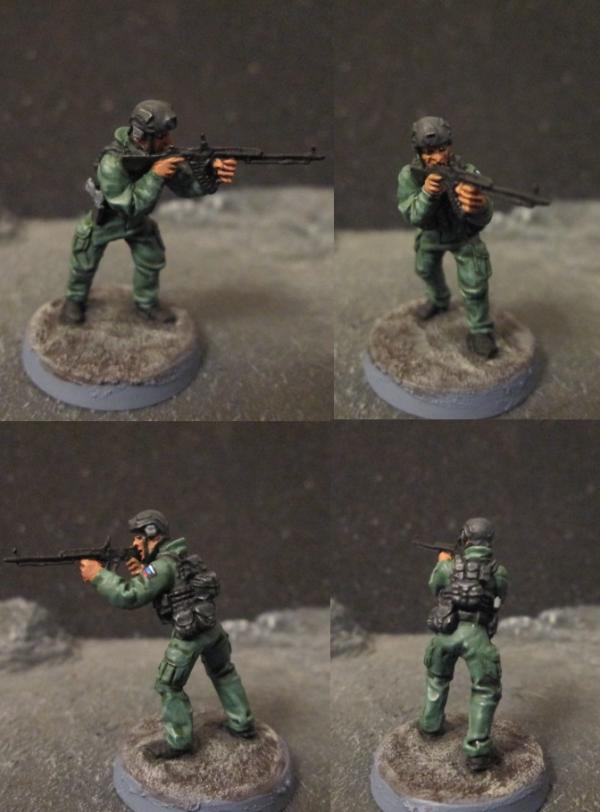 second is another grenadier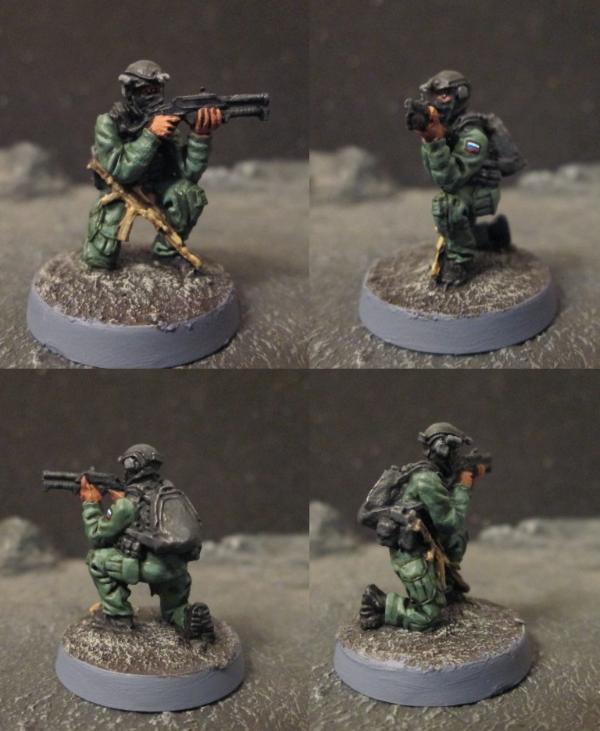 Yes, I painted the eyes on both of these guys, and yes, I did remember to paint a little Russian flag on them. I decided not to paint these two in camo, obviously. I've seen in pics that the Russian military does have non camouflaged uniforms. These aren't quite the same shade of green as those, but they're close enough for my taste and they look good mixed in with my non SSO guys.
Funny enough, the color I used for their uniforms looks like a pretty good match for Seal Team 5's green uniform. Hmm.
The other figure I painted is totally random. It's a Roman civilian. Nothing exciting here. Just some dude. Looks like he wants to share his opinions with whoever will listen to him.
He's from the Gangs of Rome line. Nice, simple, and something fairly different for me to paint.