Thank you folks! You're keeping me encouraged. I also appreciate your thoughts on the fluff, Talizvar. You're onto something with the pragmatic 'pioneer corps', using dispensable imperial subjects. It's lucky for the 414th Cadian that they're considered unreliable, otherwise the Imperium would have used them more effectively.

Anyway, update time!
'Lower your weapons' says Agaricus, 'I come in peace'. The soldiers watch him, unconvinced. He reaches inside his garments, and brings out the folder with Departmento Munitorum papers. The soldiers relax a little; Only harmless people keep their papers in folders. 'I'm your new supreme commander, it's says so here'. One of the soldiers, presumably the squad leader, chuckles. 'Alright master, come along then'.

The two-legged machine strides off, and the soldiers follow, Agaricus behind them. They're a little short for troopers, he thinks to himself, distractedly. There's something unusual about their appearance, certainly, maybe it has to do with the local climate? Agaricus looks around, and notices that one of the soldiers pushes a little trolley, bouncing carelessly over roots and rocks. With rising heartbeat, he takes in what the trolley carries. White stalks, white gills, red caps with white dots.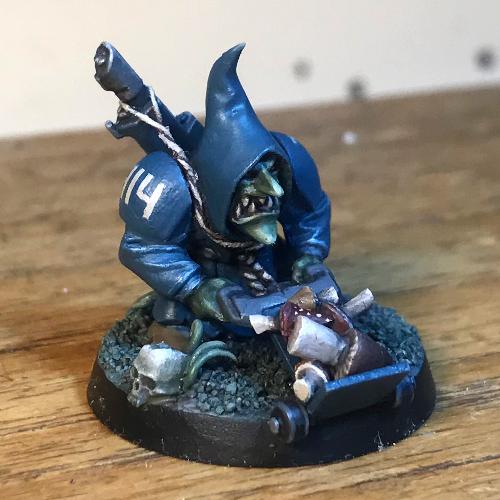 Agaricus hasn't quite met with these guys yet, but I'll show them anyway.
Enjoy!