Thanks, Maharg. I hope to be able to focus more on the Knight and Dragons over the next couple weeks. Time has been even shorter than usual. Busy with life, but got a few models finished.
First up is Suicide Queen, finally done after being started about two years ago.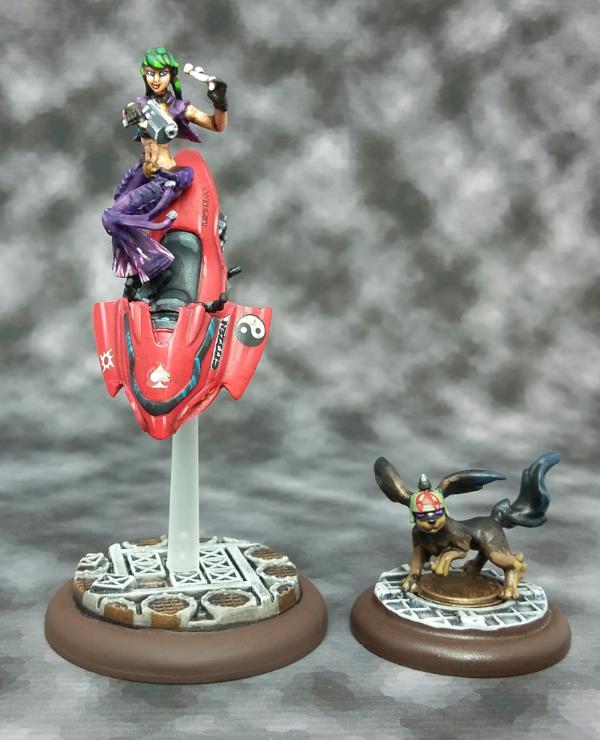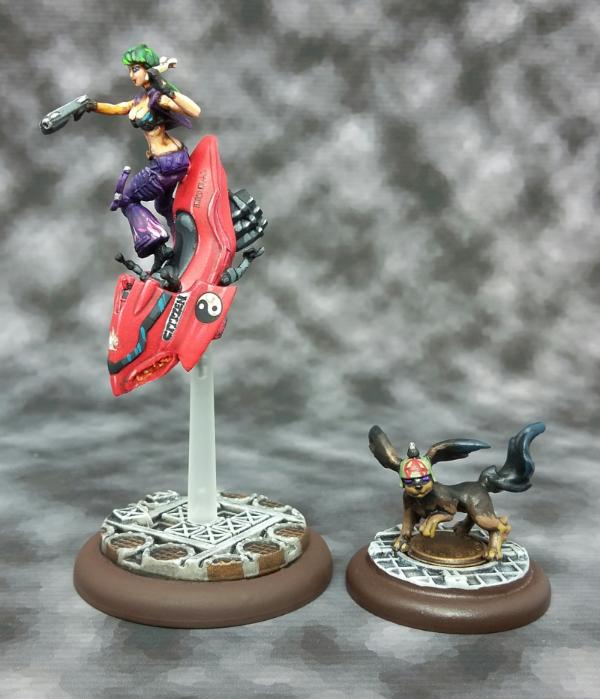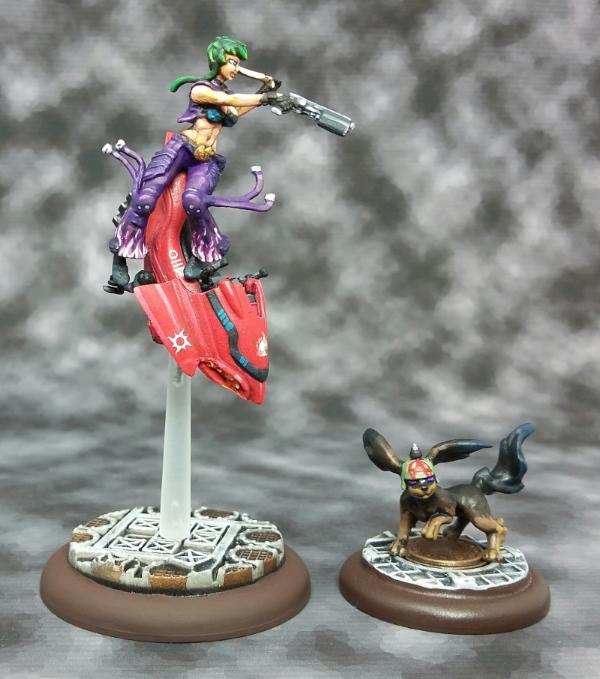 Weird model to take pictures of. Not really a good angle to be had. But she's done and now her poor doggie can finally get that bone.
Also finished up two of the three ninja girls for use in Shadows of Brimstone. Wanted these done in a week, took closer to three. Just no time to make a whole lot of progress, but a little is always better than none. Working with these gals and the Dreadball models has reminded me how much I love this plastic. In that I don't. Could be worse, but this generation of models is being done no favors by it. Quick, serviceable paintjobs, models are fun, decent sculpts, still deciding what to do with the third model from the set, that for some reason looks very different and has an atrocity for a head and a sprig for a sword.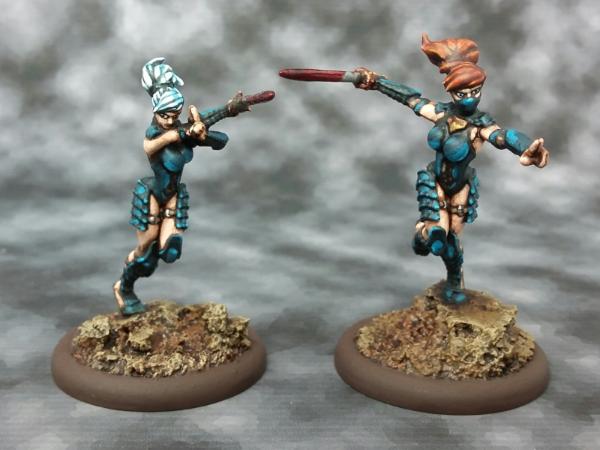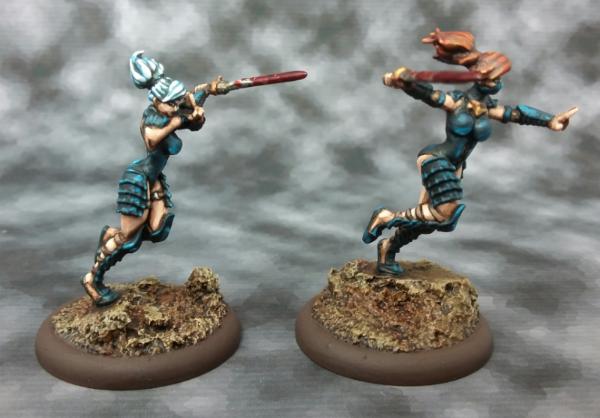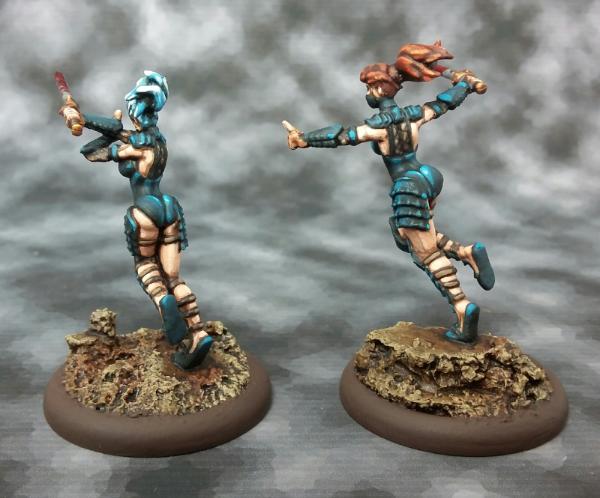 And a shot of one of the ladies in-game, leading the charge against a Goliath. Party dropped all of its buffs as soon as it stuck its head out of the portal. Add in some favorable dice and the poor thing never stood a chance.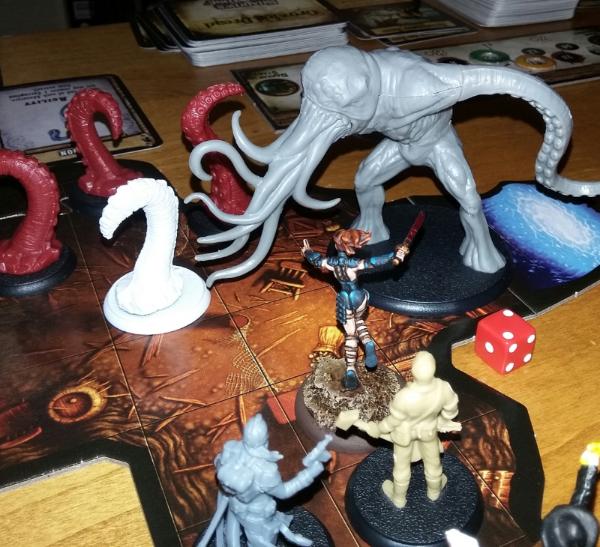 Thanks for looking!