Yeah, I was trying to get through as much of it as possible as we were having a demo day at my
FLGS
and I was trying to have multiple painted warbands and as much painted terrain as I could pull off. We had 9 or 10 people show and play so it was a pretty good day.
WIP
of the untamed beasts. These are 90% done. Need to pick out a few details and finish the bases. Also need to go back and fill a couple white spots I always seem to leave with contrast paints.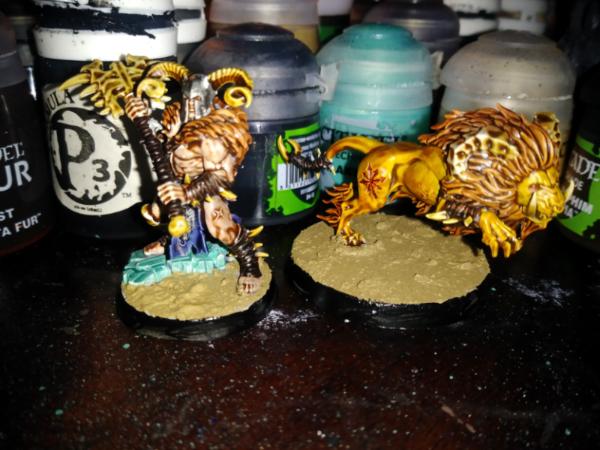 Hobby progress will be slow as I will spend most of my free time moving my hobby room to the basement. Second kid will be arriving soon so hobby room will be the new nursery. Fortunately I have a fully finished basement so its not too much of a downgrade.