And at last we get to one of the oddest and coolest of the
RT
armies, the Ninja-Jedia-Acrobat-Dancer-Assassin-Psyker-Space Elf Clown-Posse!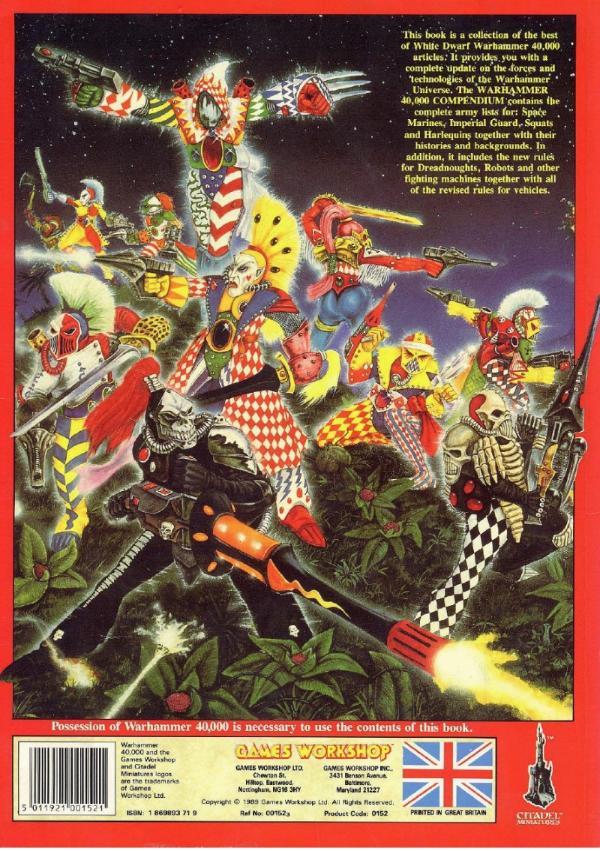 Their name was later simplified to Harlequins.

The Eldar in
RT
were not really sketched out other than being a race of mercurial pirates and mercenaries who will fight for anyone and switch sides on a whim. They were more like the elves of folklore and myth who might invite you to a feast or steal your babies, or both.
(Craftworld Eldar were still a year or two away)
Their background was further fleshed out in the Chaos books which introduced the fall of the Eldar and Slannesh.
With Harlequins (or as the Eldar call them Rillietann, a fact the article includes for no great reason, in fact a lot of weapons and stuff get Eldar names) we get a fully insane Eldar army who see no difference between art and war.


And yet with their Venetian Carnival costumes they manage to feel familiar enough that audiences can relate to them.
I've seen far too many science fiction and fantasy writers create aliens with names like the Aaryafta of Haterwewq who use their Usrejtajisj rifles to channel pure Aywtjkkdyk which inverts the polarity of... WHO CARES!
40k
has been able to walk that line of having aliens that are familiar enough you can get the idea in one sentence - Space Elves! - but have enough meat to the idea they can support your interest across years of novels. And crazy Space Elf dancer clowns who kill you with monofiliment kisses is a great example of that.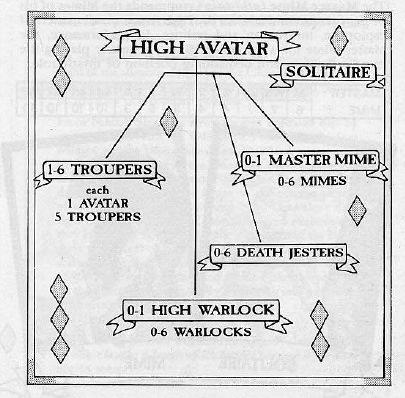 The design of this article is great, while Imperial articles have official looking stamps and 'thoughts for the day' the Harlequins have a more theatrical looking font with names appearing in scrolls and domino checks everywhere.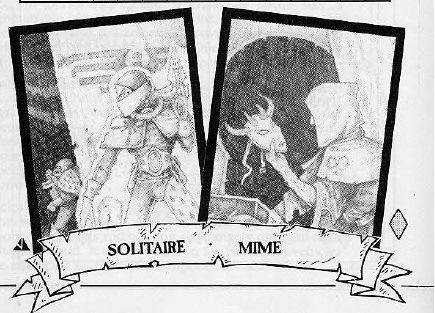 This article introduced the Harlis trademark weapons, holofields and other new stuff and made it clear they were the razor blade army, sharp and deadly but fragile as well, not the type to field heavy armor and...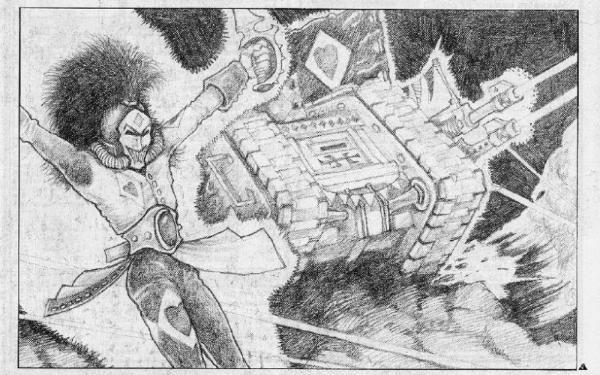 What. The. Holy. Hell?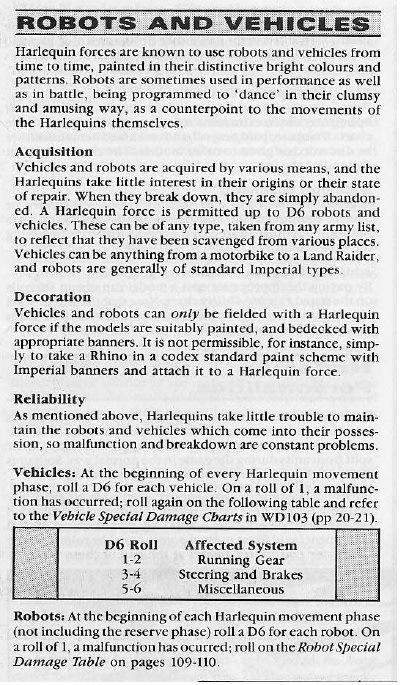 Vehicles and robots can ONLY be fielded with a Harlequin force if the models are suitable painted, and bedecked with appropriate banners. It is not permissible, for instance, simply to take a Rhino in a codex standard paint scheme with Imperial banners and attach it to a Harlequin force.

No.
Of course not.
Perish the thought.

*******************************************************************************************
So some final thoughts...
The Compendium is really where modern
40k
took form. There's no mention of
GMs
, rolling for subplots or random Ambull attacks to even the sides out. It is now a game of two roughly equal armies smashing into each other. The inventiveness of the early days is still there, the Harlequin fluff is proof of that, but now it's part of a structure that works.
Like Magic, Warhammer has succeeded because 2 random strangers can meet up and play, no need to coordinate the schedule of a half dozen players or negotiate house rules (well OK, there SHOULDN'T be a need...). And of course because the fluff is both very cool, and open ended enough that players can feel like they're making their own armies.
At this point the game was 2 years old and Rogue Trader would continue another 4 years or so, but with the rules serious surgery during that time.
The Compendium was followed by the confusingly named Compilation (or was it vice versa?) which I think I'll review sooner rather than later. That was the last major fluff book, with the Vehicle Manual and Battle Manual focusing on rules changes.
If you're thinking of collecting
RT
books the Compendium is fairly common and a great read. It's worth seeking out.
Automatically Appended Next Post:
PS
I do need to correct an earlier error. I said that Orks didn't show up much in this book because they had two hardcovers.
I was mistaken.
They had 3 (!!).